Zendaya Reveals How She Really Feels About Her Disney Channel Roots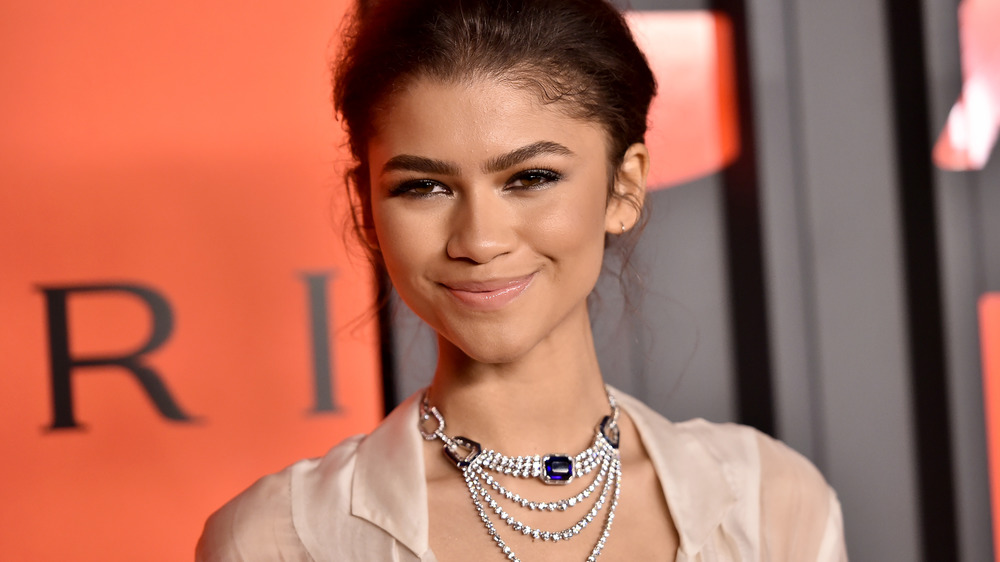 Steven Ferdman/Getty Images
The Disney Channel has been responsible for launching the careers of numerous young stars over the last decade. While many stars who got their start on Disney — like Miley Cyrus and Demi Lovato — are now known around the globe, the fame that come salong with it has a high price attached. Having your entire persona placed under a microscope at such a young age isn't good for anyone's mental or physical health, so it's understandable if some people have a negative reaction to the label "Disney star" or "former Disney kid."
However, there's been one noteworthy instance of a Disney Channel actor parlaying her success into other projects: Zendaya. She got her start in the Disney Channel original series Shake It Up before landing the lead role in K.C. Undercover. It was 2017 when Zendaya's star truly began to rise as she transitioned from Disney star to bonafide A-lister with high-profile roles in Spider-Man: Homecoming and The Greatest Showman. She made history at the 2020 Emmys for being the youngest person ever to win Outstanding Lead Actress in a Drama Series for her role as Rue in HBO's Euphoria – and 2021's set to be even bigger for Zendaya, with prominent roles in Netflix's Malcolm & Marie as well the impending Dune reboot.
The 24-year-old has already had an impressive career, and she isn't even old enough to legally rent a car in the U.S. With her recent bout of prestige projects and blockbusters, some might assume Zendaya would want to leave her Disney past in the rearview mirror, but as the actress herself has revealed, her previous projects merely made her into the artist she is today. 
Zendaya says her Disney beginnings are 'part of her heritage'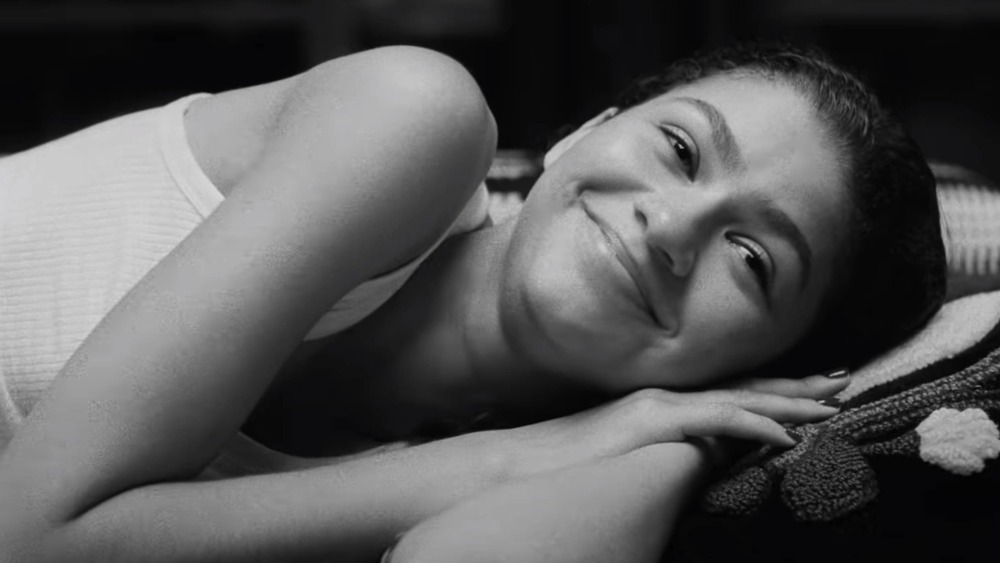 Netflix
For the "Actors on Actors" series from Variety, Zendaya sat down (virtually) with Carey Mulligan to discuss their recent buzz-worthy projects: Malcolm & Marie, in which Zendaya plays one half of the titular couple, and Promising Young Woman, which Mulligan leads as Cassie Thomas. At one point, the conversation turned to Zendaya's not-too-distant past as a Disney Channel star, and Mulligan pointed out how she's accomplished so much and has likely moved beyond the "Disney" label. 
But Zendaya doesn't shy away from her previous roles. As she told Mulligan during their conversation, "The thing is, I am [a Disney kid]. And to a degree, I am grateful for that. That's where I started, and I learned so much from that experience."
It's possible that without those Disney roots, Zendaya wouldn't be in the position she is today — and that's a possibility she acknowledges. "I am happy that it's all been to prove it to myself and not to anybody else, you know?" she said. "I embrace it a little bit. It's part of my heritage, to a degree." 
There may be a bit of a stigma associated with young actors on Disney Channel shows, but Zendaya has proven she transcends labels. After all, every performer has to start somewhere, and the actress has been capable of navigating stardom wonderfully. As she once said in an interview with Marie Claire, "Whenever I've been persuaded or trying to do something to please somebody else, or because there's pressure from people in general to make a decision, it always blows up in my face. So I have been in this zone of only doing s*** because I want to do it and because it feels right all the way through."
It seems no one has been surprised at Zendaya's immense success but herself, as she was initially shocked at getting cast as Rue on Euphoria. If one thing's clear from her career so far, it's that Zendaya can do anything she sets her mind to.