Malcolm & Marie: Watch The Trailer For The Movie Zendaya And John David Washington Filmed In Quarantine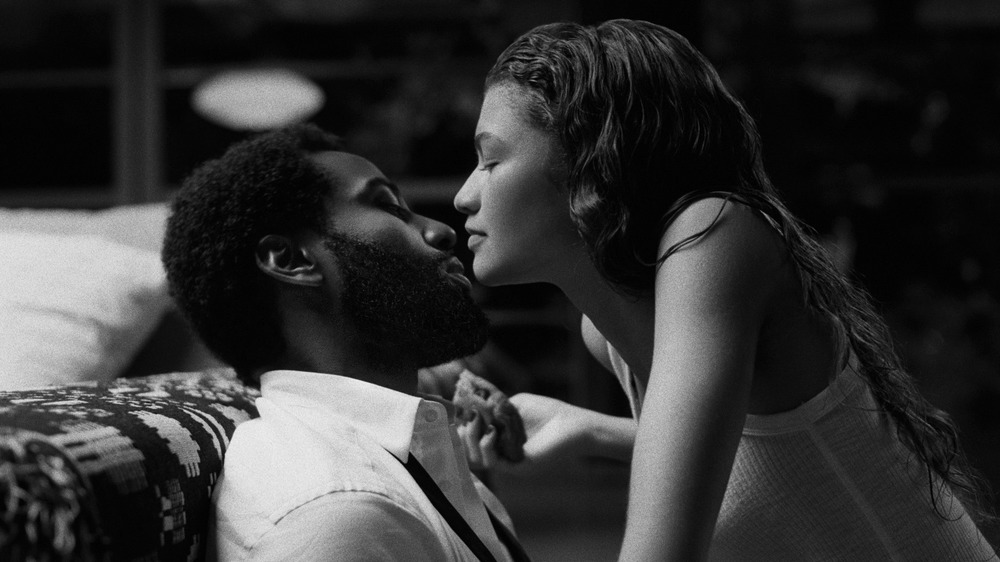 \Netflix
The first wave of Hollywood's new era is on the verge of arriving in theaters and on streaming. 
Malcolm & Marie, a movie Deadline calls "the first post-pandemic film to complete production," has dropped its first trailer ahead of its release later this month, just in time to qualify for the delayed awards season. The film, which stars Zendaya and John David Washington as a couple celebrating (and arguing about) their relationship, was shot in secret last summer by director Sam Levinson with a small crew and a long, carefully vetted list of COVID precautions. It was purchased by Netflix at the Toronto Film Festival in September for approximately $30 million.
Zendaya and Levinson worked together on the HBO series Euphoria, which he created and she starred in. When production on that series was shut down due to the pandemic, Zendaya reached out to Levinson about writing and directing a project that could be done on a smaller scale during quarantine, and Malcolm & Marie was the result.
What is Malcolm & Marie about?
Malcolm & Marie stars Zendaya and Washington as a couple returning home from the successful premiere of a film he directed. Their celebratory night turns sour as they begin to discuss their past relationships. 
That certainly tracks with what audiences have seen so far. Even in the lighter, happier moments that open the trailer, there's a definite undercurrent of tension. It opens with Malcolm telling Marie that she is "by far the most excruciating, difficult, stubbornly obnoxious woman I have ever met," and telling her that he loves her. She calls him an emotional terrorist. Things escalate from there. 
Last year Zendaya became the youngest person to win Outstanding Lead Actress in a Drama Series for her work on the HBO series Euphoria. She is set to appear later this year both in Dune and in the still-untitled third Marvel Cinematic Universe Spider-Man movie. Washington starred in 2018's BlacKkKlansman and in Tenet last year. The pair are the only actors listed in the cast, though if you watch the trailer you can tell it's the kind of film where the setting is an uncredited third character, so you might be curious to know it was filmed at Caterpillar House in Carmel, California.
How did they make Malcolm & Marie during the pandemic?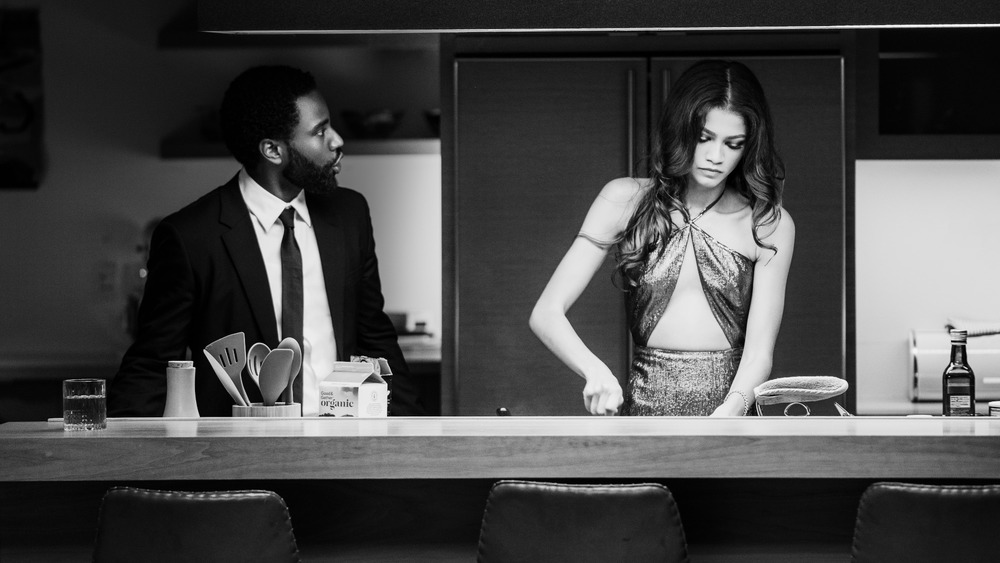 Netflix
In addition to Euphoria, Levinson had previously directed the black comedies Another Happy Day and Assassination Nation. Zendaya isn't his only returning collaborator — much of the limited crew was also drawn from Euphoria's production team, including cinematographer Marcell Rév and production designer Michael Grasley.
Malcolm & Marie's production was carefully designed around pandemic safety, with tests, temperature checks, and constant sanitization, according to a Deadline article on the details of its production. The cast and crew quarantined on location, rehearsing outdoors in masks during this period. Separate pods were created for actors and people close to filming, with production designers and set-dressers working separately. Filming lasted from June 17 to July 2, 2020.
According to the trailer, the film is scheduled to receive a limited theatrical release later this month before arriving on Netflix February 5.