Here's How You Can Watch Promising Young Woman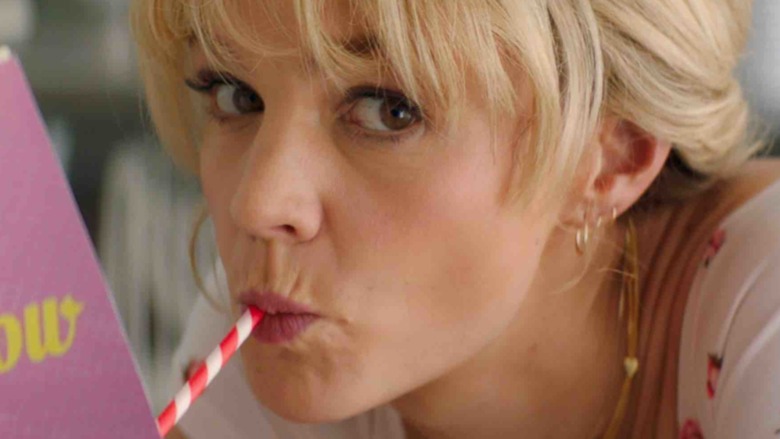 Focus Features
One of the year's buzziest new movies finally has a streaming release date.
After hitting theaters in a limited release on Christmas Day 2020, writer-director Emerald Fennell's new revenge flick, Promising Young Woman, will be available to rent and stream on major platforms on January 15, 2021, according to Entertainment Weekly.
The film, which premiered at 2020's Sundance Film Festival, has already earned plenty of rave reviews from critics and audiences alike for Fennell's sharp script and direction, as well as star Carey Mulligan's central performance. Now, after weeks of wondering when the film would be available for streaming — as the COVID-19 pandemic continues, many don't yet feel comfortable returning to move theaters, or local restrictions are keeping theaters closed overall — fans curious about this groundbreaking project will be able to watch from home.
The specifics of Promising Young Woman, which contains some pretty shocking moments, have been kept mostly under wraps, but Mulligan previously told EW that Fennell describes the film as "a beautifully wrapped piece of candy, but when you suck on it, you realize it's poisonous." Mulligan continued, "Audiences will love it because it's so much fun. It's dark and challenging, but not in a boring, didactic way. You'll go have socially distanced supper [after watching], sit, and fight about it. You want a film that people talk about in years to come, not something that gets lost in the sea of awards season films."
Promising Young Woman is the latest film to come to streaming services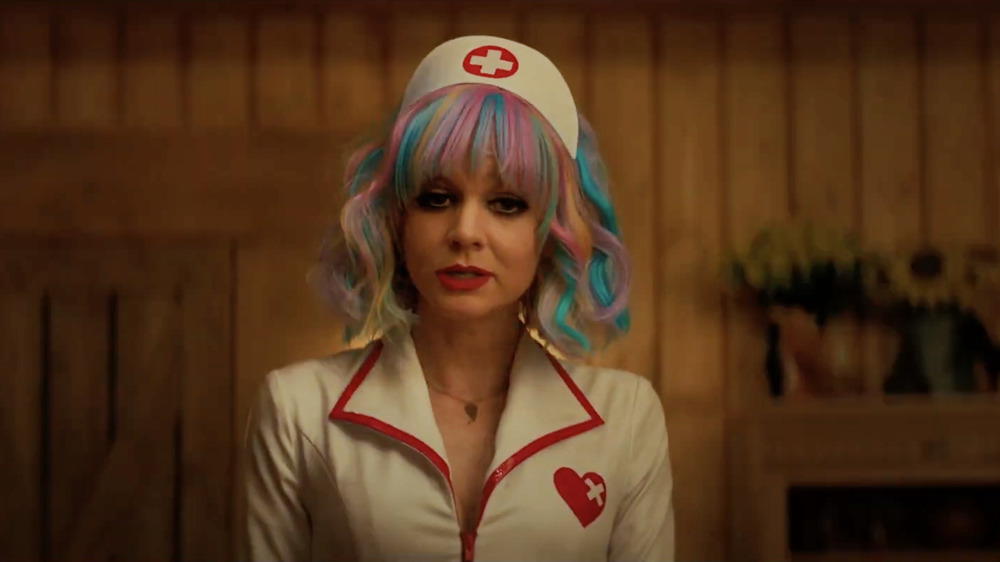 Focus Features
Thanks to the COVID-19 pandemic, which has kept theaters shuttered and typically eager filmgoers at home since March 2020, more movies have been coming to streaming services than ever, ruffling feathers with major studios and directors.
As movie theaters remained closed throughout the summer, more and more films went directly to streaming, and at the end of 2020, major studios realized they had to change their plans as the pandemic continued. Ultimately, Warner Bros. made the surprising yet sensible decision to release all of their major 2021 movies, including Wonder Woman 1984 — which was released on Christmas Day — and future big-budget releases like Dune on HBO Max as well as in theaters, inciting angry responses from directors like Christopher Nolan.
However, the fact remains that until it's safe to return to movie theaters, streaming remains the best option, so fans should get excited that Promising Young Woman will be available to stream at home so soon. Promising Young Woman will be available on demand to rent or buy on January 15.