Why Zendaya's 2020 Emmys Win Is So Important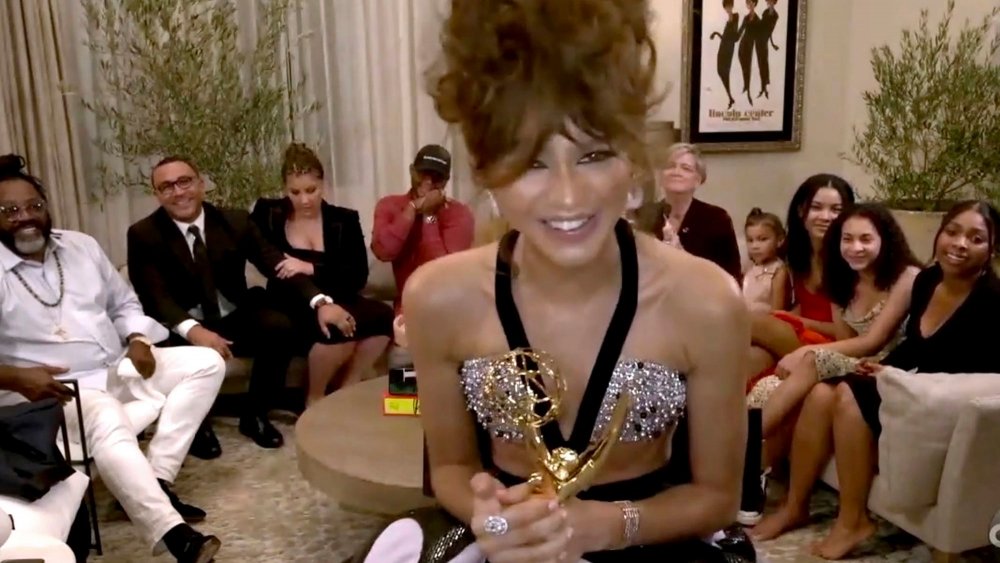 AP
Zendaya's career is just getting started, which makes her most recent accomplishment all the more remarkable.
At the mostly virtual and socially-distanced 2020 Emmy Awards, which took place on Sunday, September 20, the young starlet was just as shocked as everybody else when she pulled off a huge upset, winning Outstanding Lead Actress in a Drama Series. Though Zendaya was up against some seriously stiff competition — including Jennifer Aniston (The Morning Show), Sandra Oh (Killing Eve), Oscar winner Olivia Colman (The Crown), Laura Linney (Ozark), and last year's winner Jodie Comer (Killing Eve) — she pulled ahead to win the big award, eliciting an adorably enormous reaction from both the actress and her family, who was with her on a live feed.
Zendaya ultimately took home the big prize for her heartbreakingly raw and honest performance as Rue Bennett on HBO's Euphoria, and if you only know this actress as M.J. from the Marvel Cinematic Universe's Tom Holland-led Spider-Man films, you'll be blown away by her turn as Rue. As a young recovering drug addict struggling to reclaim her life in the wake of her addiction, Zendaya has garnered plenty of acclaim for this difficult role, and clearly, her efforts were well worth it.
Beyond the fact that it's always great to see a young rising star awarded for an unbelievable breakout performance, Zendaya's Emmy win actually made history. Here's why Zendaya's 2020 Emmy win was so important.
Zendaya made history at the 2020 Emmy Awards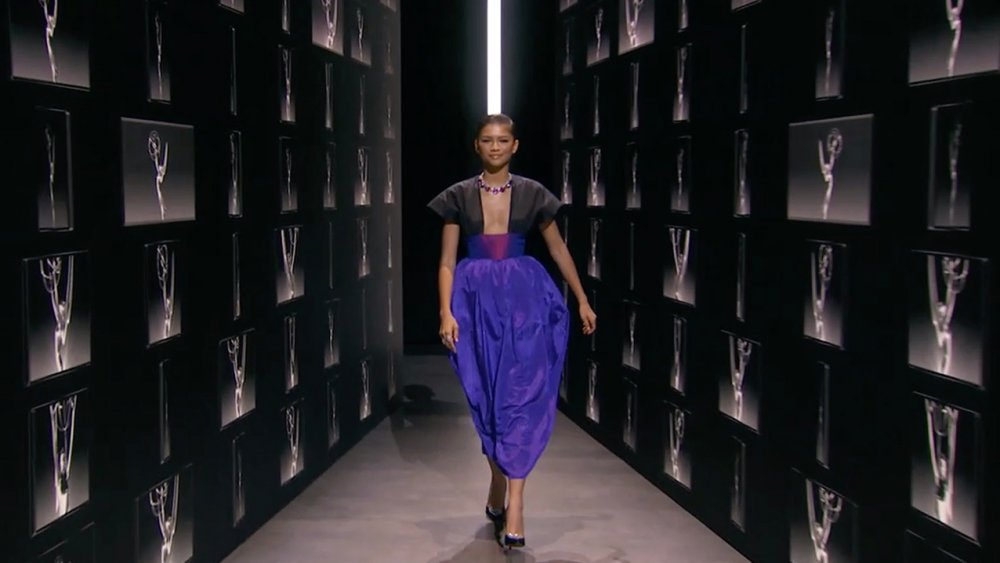 ABC
At just 24 years old, Zendaya broke an Emmys record when she won the statue for Euphoria, becoming the youngest ever actress to win Outstanding Lead Actress in a Drama Series. Comer, who won in 2019, actually set the record last year, winning the Emmy at 26, but Zendaya now has her predecessor beat by a full two years.
Zendaya also became the second-ever Black actress to win in the category, and sadly, in the Emmy's 72-year history, these two victories were quite close together. In 2015, Viola Davis won the award for How to Get Away with Murder, becoming the first Black Outstanding Lead Actress in a Drama Series. Though it seems impossible that only two Black actresses have ever won this award, there's hope; this year's Emmy awards handed out 19 total statues for performances, and ten winners — including Watchmen stars Regina King and Yahya Abdul-Mateen II, Mrs. America standout Uzo Aduba, and more — were Black performers. However, no Latinx performers were nominated at all in 2020, which caused actor John Leguizamo to boycott the proceedings entirely.
After Zendaya's name was read, the actress was visibly shell-shocked as her family screamed with glee behind her, but unsurprisingly, she still gave a thoughtful, profound speech. "I just want to say that there is hope in the young people out there," the newly-minted Emmy winner said. "And I just want to say to all our peers out there doing the work in the streets: I see you, I admire you, I thank you."
Euphoria's first season is available to stream on HBO Max now, and as for Zendaya, she shows no signs of slowing down; she'll next appear in Denis Villenueve's Dune, as well as another upcoming Spider-Man film.