Zendaya Reveals Why She Was Surprised By Her Euphoria Casting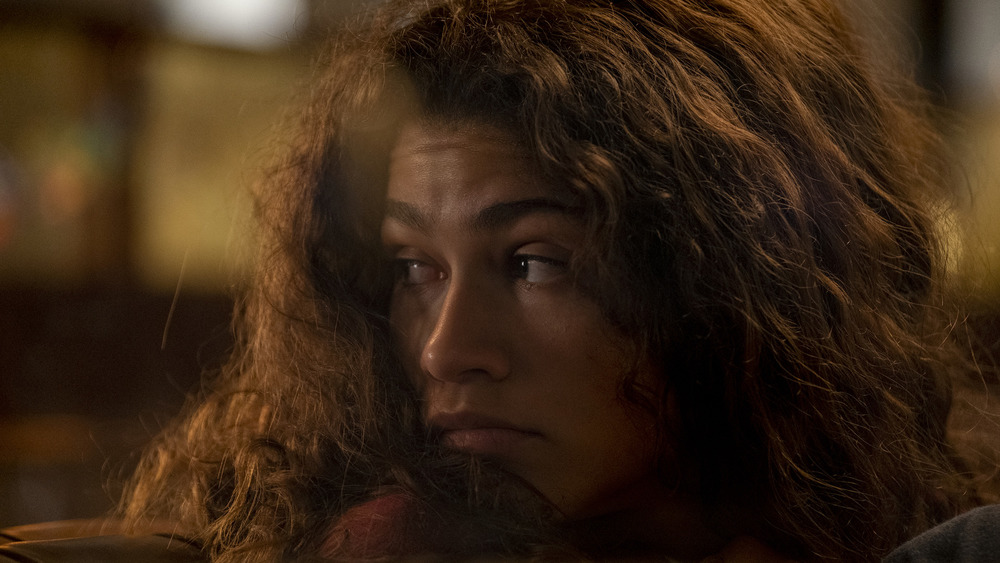 HBO
Zendaya may only be 24, but the Emmy winner and potential Oscar nominee for Malcolm & Marie has been working in the entertainment industry for more than a decade. Yet despite her experience, the Spider-Man actress was rather surprised when she was cast in the part of Rue, a teenager battling addiction, in HBO's provocative teen series Euphoria.
"I was a bit confused," Zendaya admitted during a recent interview with Promising Young Woman star Carey Mulligan for Variety's annual "Actors on Actors" video series, explaining that before she joined Euphoria she was still appearing regularly on the Disney Channel, where she had been working for more than half a decade.
Zendaya got her start on the kid-friendly network in 2010, when she appeared as Rocky Blue in Shake It Up. The role eventually led her to competing on Dancing with the Stars at age 16, and a starring role on K.C. Undercover, another popular Disney Channel series, eventually followed. The show, which featured Zendaya as a teenage spy, ran from 2015 until 2018. So, with a resume full of shows aimed primarily at younger viewers, she was shocked that Euphoria creator Sam Levinson had set his sights on her early.
"Essentially [Levinson] said that I was on a mood board for Rue, like he had put me on this thing for Rue," she explained. "And I was like, 'No he didn't. There's like, no way. There's nothing I've done for you to ever think that I could do that.'" Clearly Levinson saw something in Zendaya that she hadn't yet seen herself.
Zendaya explains the faith that Euphoria's creator had in her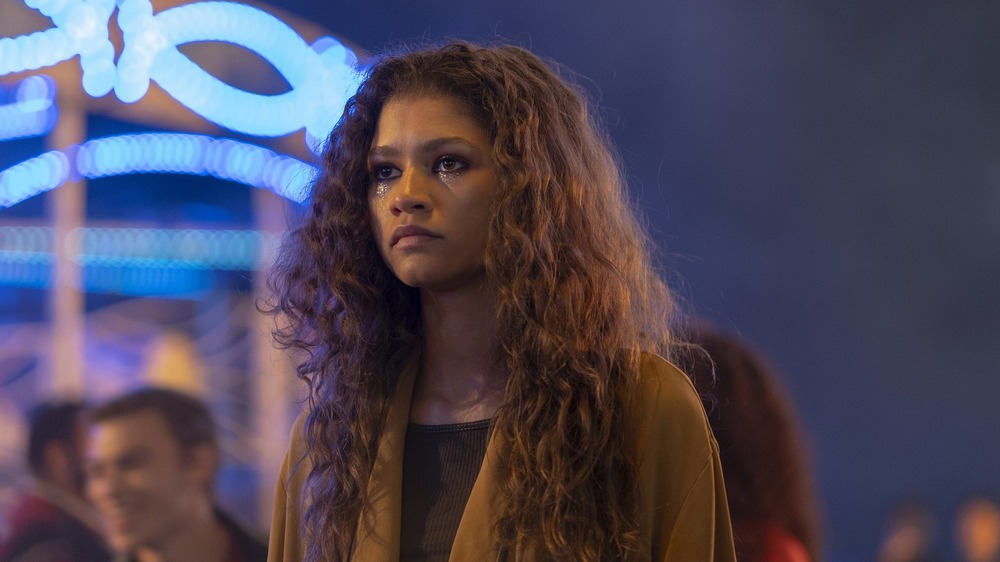 HBO
When it comes to finding roles, Zendaya compared it to falling in love. "It's something uncontrollable where you're just like 'I have to do this,'" the actress said of her process. "It feels right, and you feel connected to them. It's kind of unexplainable. You're always kind of searching for that feeling. That's kind of what I felt with Rue."
But Zendaya knows she wouldn't have had the chance to explore that feeling without Levinson believing she could do it. "I think there's something to that kind of faith or already seeing something in me that I maybe knew was there but I didn't ever have the opportunity to explore," she said. "I really love what I do, but I just hadn't had the time yet to do something [like Rue]."
Lucky for her that she was given the opportunity, because not only did she slay the role, but she now has the fancy hardware to prove that she is one of the best actresses currently working today. Last fall, she beat out Hollywood heavyweights like Ozark's Laura Linney and The Morning Show's Jennifer Aniston to take home the Emmy for Outstanding Lead Actress in a Drama Series. In doing so, she became the youngest winner ever in the category.