The Original Raya From Raya And The Last Dragon Was Very Different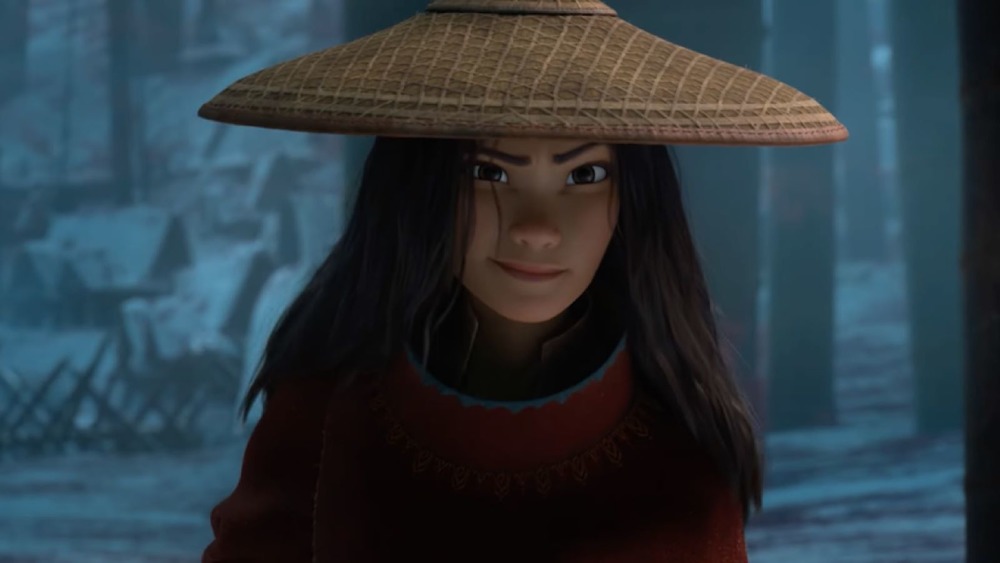 Walt Disney Animation Studios
As of January 2021 — between a teaser trailer and a more recent, full trailer — it's already clear that Disney's Raya and the Last Dragon is getting big reactions, and that Raya, herself, will be a different kind of Disney princess. A lone warrior committed to finding the titular last dragon — Sisu (Awkwafina) — in order to restore peace between the five clans of her homeland of Kumandra, Raya's (Kelly Marie Tran) journey will not be an easy one. There's little doubt it will change both who she is, and how she sees the world, but change is something Raya's used to, even if she herself isn't aware of it.
Indeed, in an interview with Cinema Blend, Raya and the Last Dragon producer Osnat Shurer spoke to how the character of Raya changed as the film continued to develop. That change was a key factor in the decision to replace Raya's original voice actor, Cassie Steele, with Tran.
Change behind the scenes, change on the screen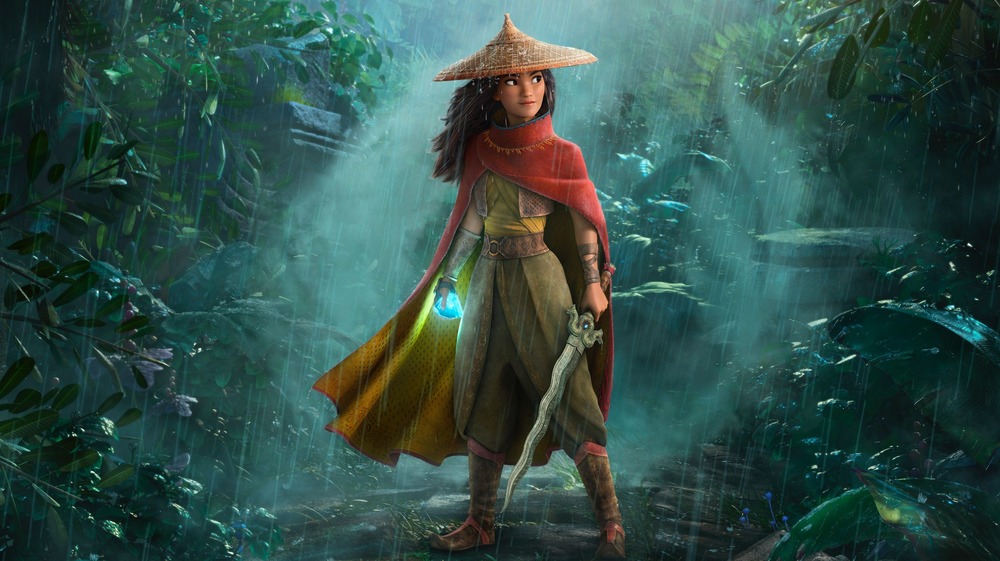 Disney/Twitter
Though Shurer (likely under contract) couldn't delve into the specifics of how Raya's character changed over time, she did touch on why. "The character shifted and then it shifted even more," the Oscar-nominated producer said, "as that work together starts to happen between the voice and the writer, the animators and it takes on a whole different life. It's just one of those creative change moments." In other words, the team behind the film at Disney began collectively moving in a different direction than the one they originally had in mind, which in turn forced them to interpret Raya in a new light, voice and all. "[Steele], of course she's wonderful," Shurer clarified, "and she was a perfect fit ... [but] then the character changed a lot, and so it was necessary to shift [the] voice."
Why Tran, though? The actress has a few voice credits from animations featuring her Star Wars character Rose Tico, and voiced Dawn Betterman in The Croods: A New Age, but voice acting can hardly be called her area of expertise. Thankfully, as far as Shurer is concerned, "[Tran] just embodies Raya." High praise indeed: Coming from someone who's been in the business for so long, there's a lot behind those few words. The producer went on to say that "There's a wit, a warmth, a strength, and then, a vulnerability that still had power behind it... [Tran] brings all that together in one bundle of a super-talented actor."
Based on Shurer's comments alone, it's difficult to decipher what kind of character Raya may have been, back in the days of early development. From the sounds of it, though, the change may have been for the better, and Tran's going to bring that change to life with aplomb. 
A high bar has been set, and the world will be waiting until Raya and the Last Dragon releases in theaters and on Disney+ on March 5th, 2021 to see if it's met — or even surpassed.