Will There Be A John Wick 5?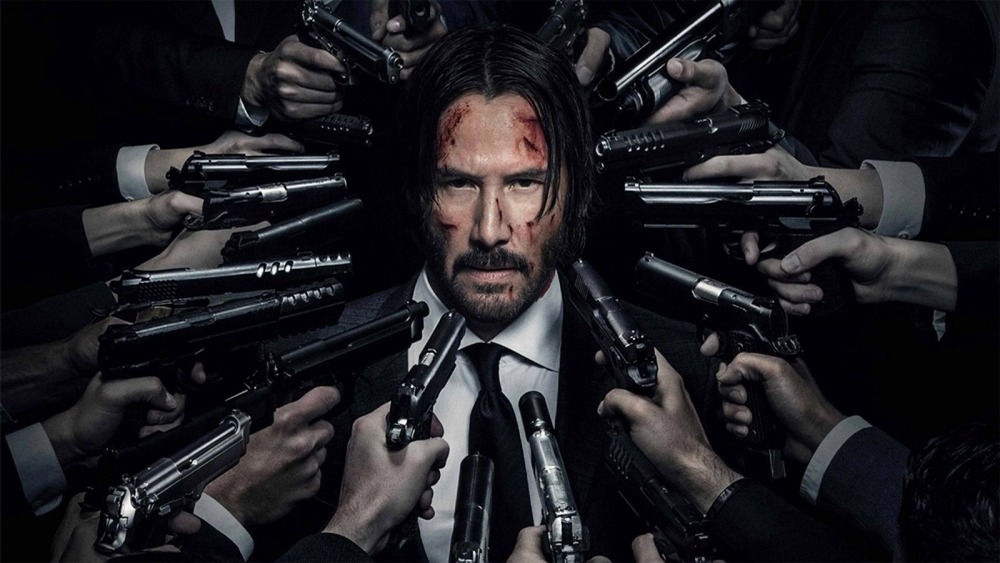 Lionsgate
When it comes to high-octane action flicks, few deliver quite like the John Wick franchise. Fans of Keanu Reeves' dog-loving engine of mayhem know exactly what to expect from each new installment: a deliberate and significant ramping up of what came before in the form of more crazy stunts, more hardcore gun-fu, and more brilliantly drawn characters either assisting our beleaguered hero or attempting to pump him full of lead. Perhaps that's why each Wick movie has made more money than the one that came before — while 2014's John Wick merely turned in a respectable $76 million worldwide take, 2017's John Wick: Chapter Two more than doubled that total with $171 million, and 2019's John Wick: Chapter 3 — Parabellum nearly doubled that, raking in over $325 million globally (via The Numbers).
Wick-heads got some sad news in May 2020, when it was announced that due to the COVID-19 pandemic, the upcoming, as-yet untitled John Wick 4 won't hit screens until May 2022. When it does, though, it's reasonable certain that they won't be disappointed. In a 2020 interview with IndieWire, series director Chad Stahleski assured fans that topping the craziness of Chapter 3 was pretty much the only thing on his mind. "There's been a couple days [after] I've decided to do number four and I've woken up in a cold sweat going, 'Horses! How do I beat horses?'" Stahleski said. "I have a lot of really cool ideas for the next one that I think are different and shocking and fun and unique. How to do them, I have no f**kin' idea right now. I'm still figuring it out."
We have no doubt that he will, but in the meantime, just how far can Stahleski and Reeves push the franchise? Can we look forward to John Wick 5?
John Wick 5 will be shot back-to-back with the fourth installment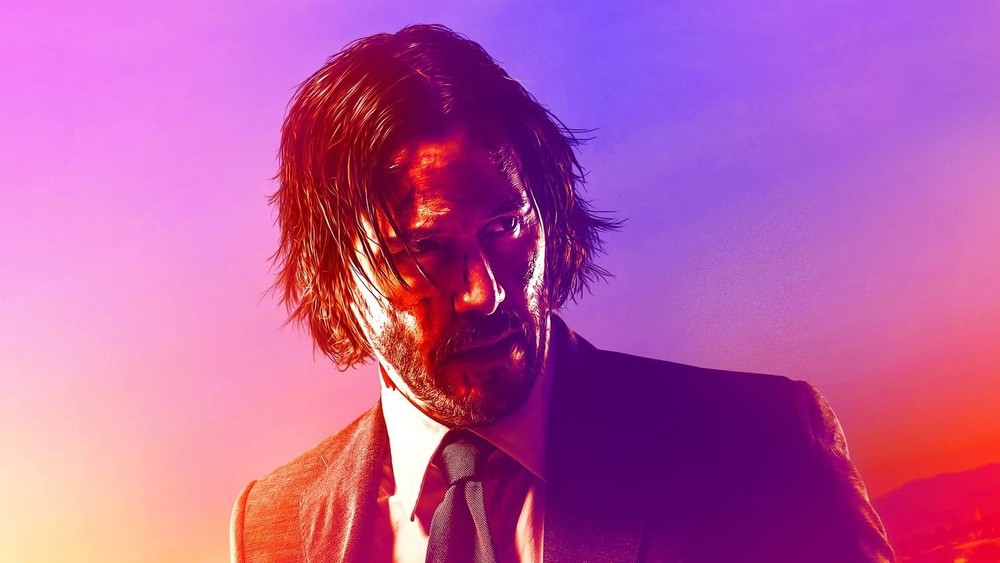 Lionsgate
Well, we're pleased to report that the question has been answered, and the news is good. In August 2020, Deadline reported that Lionsgate CEO John Feltheimer told investors on an earnings call that the studio was "busy preparing scripts for the next two installments of our John Wick action franchise," and that the goal was to "shoot both John Wick 4 and 5 back to back when Keanu becomes available." At the time, Reeves was busy shooting Matrix 4, which wrapped shooting in November 2020 (via Cinema Blend) — and recently, fans received an update courtesy of Ian McShane, who portrays Winston, the duplicitous owner of the Continental Hotel, in the films. 
Speaking to Collider in January 2021, McShane said, "I know the script is being written and they're hoping to do it this year. I know [Lionsgate] announced they were gonna do [the fourth and fifth installments] together, but who knows. The studios announce all sorts of things. No doubt, at some point this year, we're gonna do John Wick 4."
It sounds like Stahleski and writer Derek Kolstad, who has written or co-written every film in the series, have a few more sleepless nights in their futures, racking their brains for ways to top themselves yet again. As to whether they'll eventually have to repeat the process for John Wick 6, though, that's an open question.
Will John Wick 5 bring an end to the series?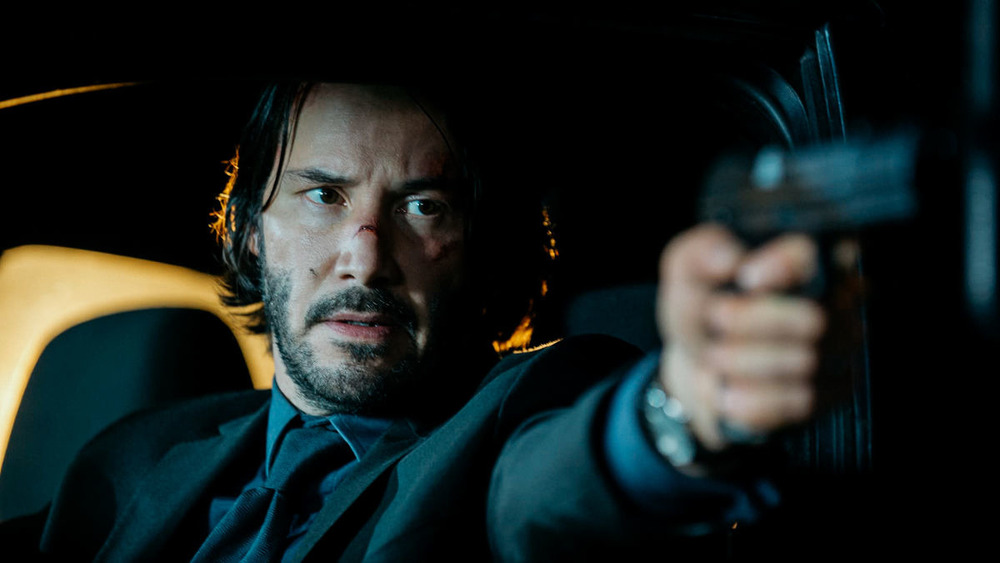 Lionsgate
In an in-depth chat with GQ last year, Reeves expressed his affection for the character of Wick, and stated that he would continue on in the franchise "As far as my legs can take me. As far as the audience wants to go." Obviously, it's pretty safe to say that the audience would like for the John Wick series to soldier on for, oh another five installments or so — but Reeves is in his mid-50s, and it's not likely that he'll be able to keep up with the physical demands of the role for that long.
Even if we never do get John Wick 6, though, that doesn't necessarily mean that the franchise's fictional world will be put out to pasture following the fifth installment. Fans can also look forward to the spin-off Ballerina, which will follow the character portrayed by Unity Phelan in John Wick: Chapter 3. In October 2019, Deadline reported that a script was in place from that flick's co-writer Shay Hatten, with Lucifer and The Gifted director Len Wiseman having been tapped to helm the picture. 
Then, there's The Continental, a long-gestating TV series centered on the titular hotel-slash-safe haven for assassins which has featured prominently in every John Wick movie thus far. The series, to be executive produced by Stahleski, Reeves, and Wick series producer David Leitch, will be a prequel set years before the events of the movies; it's currently in development for the Starz network (via Cinema Blend).
Finally, there's been talk of a crossover between the Wick series and Atomic Blonde, the 2017 Charlize Theron-starring spy thriller which was directed by Leitch. In a chat with Screen Rant following that flick's release, Leitch said, "It would be great! [...] I would absolutely do it [...] You know, [maybe] Charlize and Keanu could [both star in] a story that we could have with the same action space, and we can see them either partner up or go toe to toe."
That is, potentially, a lot of Wick-y goodness lined up for the future. Stay tuned, because we'll have additional details on all of these projects as they become available.