John Wick 4 Star Offers Promising Tease About Filming Start Date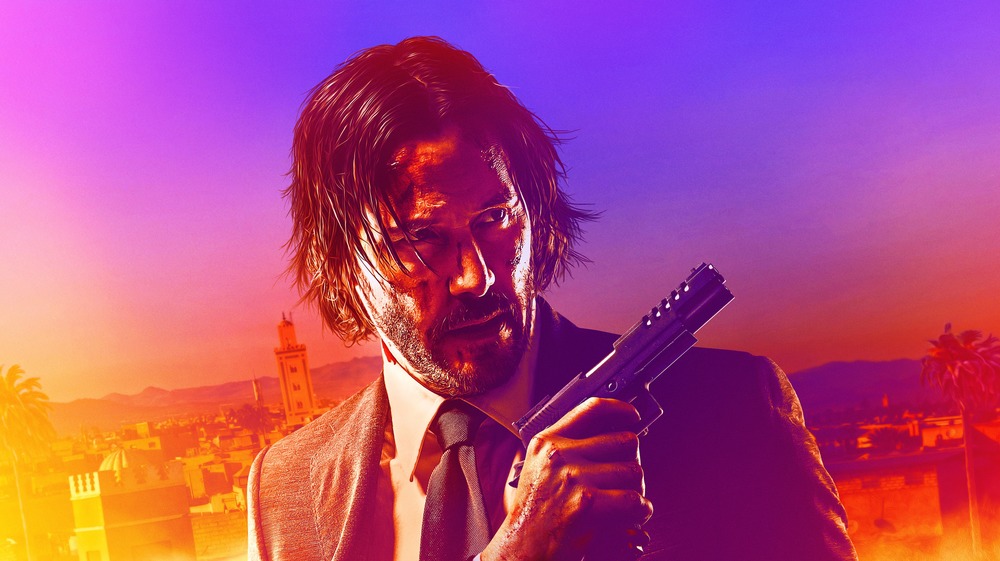 Lionsgate
Despite studios' continued reshuffling of their release schedules, John Wick 4 is still slated to hit screens on May 27, 2022 — a full year after its studio, Lionsgate, initially announced the fourth installment in the popular Keanu Reeves neo-noir action franchise would debut. 
The delay came after productions were shut down in the late winter of 2020, creating a massive domino effect not just for the studios' years-long plans but also for actors working on multiple films. Reeves was among that group of busy talent, as his delay on the Matrix 4 and subsequent return to filming pushed back his start date on the fourth chapter of the Chad Stahelski-directed movies. What that start date is, exactly, has been up in the air for months with little-to-no news on filming, casting, or the script. 
In a recent interview with Collider, John Wick star Ian McShane offered fans a long-awaited update. The actor behind Winston — the Continental Hotel owner and current John Wick antagonist — had little to say about a specific start date. He did suggest, however, that the studio's plans still have filming slated to begin sometime in 2021. 
"I know the script is being written, and they're hoping to do it this year," McShane said. "I know they announced they were gonna do [John Wick 4] and [John Wick 5] together, but who knows. The studios announce all sorts of things. No doubt, at some point this year, we're gonna do John Wick 4."
McShane's comments will likely give fans hope about chapter four's release not being delayed any further, but it does raise questions about when they can expect film number five to arrive.
The furture release of John Wick 5 is in the air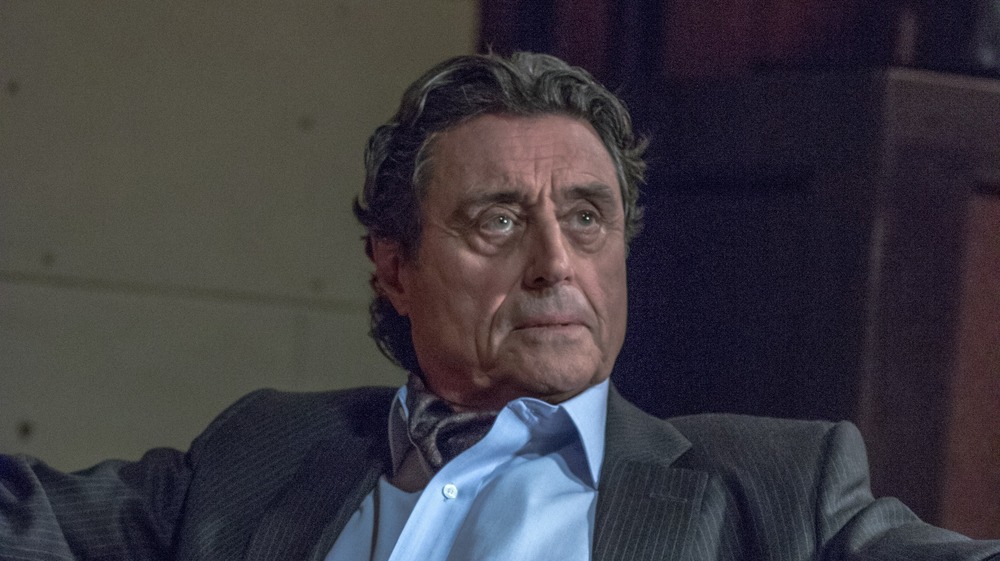 Lionsgate
The R-rated John Wick franchise's potential has been clear from the first movie, which earned more than $86 million at the global box office on a $20 million budget (via Box Office Mojo). Since then, each new installment has essentially doubled its predecessor's earnings, with John Wick 2 earning $171 million and number three, Parabellum, raking in $326.7 million. That franchise success hasn't always been creatively, even though, with McShane telling Collider that even he was less impressed with one of the first three films. 
"They got such a good cast for the first one, and it was a very good script," McShane recalled. "I thought the second one wasn't quite as good, but people by then loved it and went with it. I think the third one was really terrific, so it lived up to it."
The wild popularity of John Wick 3 — which is actually tied with John Wick 2 for the highest Rotten Tomatoes score — essentially ensured a fourth chapter was coming. The franchise's film-over-film box office return coupled with its critical praise also likely led to Lionsgate deciding to greenlight the fifth film, even in the midst of such theatrical and production uncertainty. But according to Deadline, plans were initially to shoot John Wick 4 and John Wick 5 back-to-back, but now with the industry-wide production and release delays and Keanu's other projects, that may or may not still be possible. 
That doesn't mean the movie isn't coming — just that chapter five might not be for a few years. If it's any consolation, Reeves confirmed that he's willing to keep appearing in the franchise "as far as my legs can take me." A John Wick Continental TV spin-off has also been announced, meaning audiences will have more John Wick than they can handle, even if it comes a little later than planned.