Here's How You Can Watch Every Season Of That '70s Show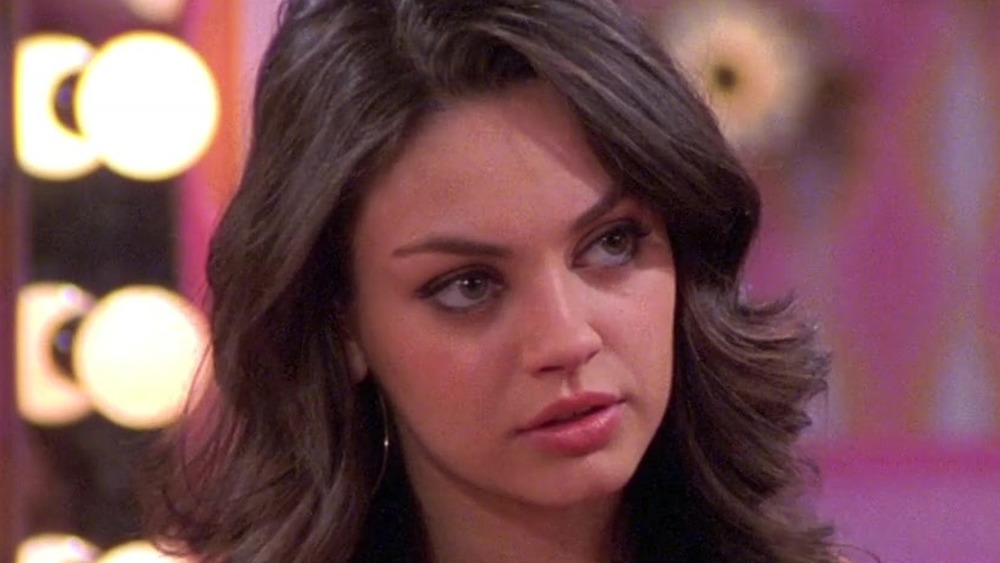 Fox
We may receive a commission on purchases made from links.
Everybody loves That '70s Show; there's probably some kind of law. For eight seasons between 1998 and 2006 on Fox, the show maintained a steady viewership thanks to its smart, hilarious writing and the talents of its excellent cast. The series — based in the weed-infused late '70s — follows the antics of geeky, sharp-witted Eric Forman (Topher Grace), whose on-and-off courtship of literal girl next door Donna Pinciotti (Laura Prepon) was alternately encouraged and mocked by his buddies: the lunkhead, good-natured Michael Kelso (Ashton Kutcher); his sometimes girlfriend, spoiled rich kid Jackie Burkhart (Mila Kunis); stoner conspiracy theorist Steven Hyde (Danny Masterson); and creepy-yet-sweet foreign exchange student Fez (Wilmer Valderrama). Also central to the series were Eric's flighty, boozy mother Kitty (Debra Jo Rupp) and his no-nonsense father Red (Kurtwood Smith), who spent most of his time threatening to kick, put his foot in, or make a hat out of his son's butt.
Fans of the series have, until recently, had no trouble finding every single episode of That '70s Show to watch online. In fact, the entire series had been available for streaming on Netflix since 2011. In September 2020, though, fans were dismayed to discover That '70s Show had vanished from the streamer's catalog. Of course, this is par for the course these days. Streaming rights to older properties tend to change hands fairly often, and the series' nearly decade-long run on Netflix could be seen as the exception rather than the norm. But since you're here, you must have the same question that every other fan did that fateful September day: Where can I stream That '70s Show now?
Well, we hate to be the bearer of bad news, but — as of this writing — the series is not available on Hulu, HBO Max, or any other subscription-based streamer. Over on Amazon, you can purchase individual episodes for $1.99 (standard definition) or $2.99 (high definition), or you can buy entire seasons for $26.99 to $32.99, varying by season.
What's up with That 70's Show's streaming rights?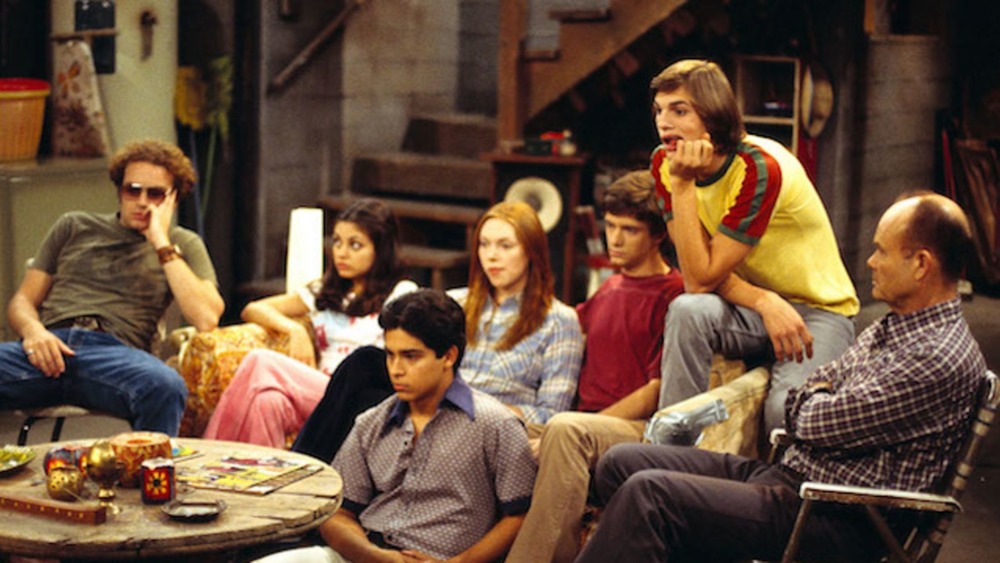 Carsey-Werner Distribution
We know what you're thinking, because we thought the same thing: How could Carsey-Werner Distribution, which owns the streaming rights to That '70s Show, allow its longtime arrangement with Netflix to lapse without first lining up another streaming destination? It's not exactly clear, but the answer may lie in a news item reported by Deadline in November 2019. Carsey-Werner holds the rights to a slew of classic comedy series, and according to the report, the company was actively seeking sweet new streaming deals for its properties, which also include the likes of Roseanne, Grounded for Life, and Grace Under Fire.
Marketing research company the Nielsen Corporation noted that in the second quarter of 2019, 131 million episodes of That '70s Show were streamed in the U.S. — making the series among the most popular licensed comedies on Netflix. With respect to the Netflix deal's impending expiration, Kraus said at the time, "We have begun conversations. Because Netflix is the incumbent for That '70s Show, we will give them plenty of opportunity to renew it. I think they would like to keep the show, but there are at least three to four other places interested. With all the interest that has been expressed, if we cannot come to an agreement with Netflix, we will move on."
From this, we can infer two things. First, Carsey-Werner couldn't come to an agreement with Netflix. Second, the company must have slapped an insane price tag on That '70s Show — because if deep-pocketed Netflix was willing to let the series go, and those other streaming platforms rescinded their interest, then the asking price must simply have been too steep. It's a sad state of affairs for the series' fans — but if $30 per season is out of the question for you, you can also pick up the entire series in the form of DVD and Blu-ray box sets, also on Amazon, for around 40 to 80 bucks, depending on the format.