How We Could Have Had This Bridgerton Star As The Golden Compass's Lyra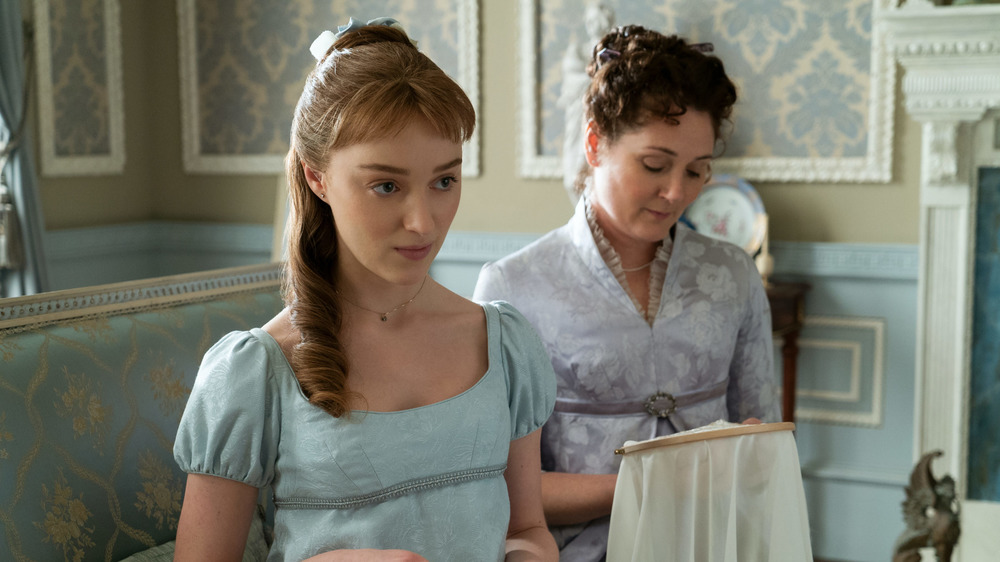 Netflix
This Bridgerton star almost appeared in the big-screen version of this children's literature adaptation.
On Christmas Day of 2020, Netflix, alongside acclaimed creator Shonda Rhimes, released the entire first season of Bridgerton, a super-steamy and deliciously dramatic look into the high society goings-on in a fictionalized Regency-era London. Focusing on the wealthy Bridgerton family, their friends, and a small group of royals, Bridgerton's main heroine is the family's "diamond" and beautiful eligible daughter, Daphne, played by Phoebe Dynevor.
Put forth in high society to find a husband worthy of her wealth who will help her maintain her coveted status, Daphne finds herself in an unexpected situation with Simon (Regé-Jean Page), the handsome but elusive Duke of Hastings who has no interest in marrying. However, when the two join forces — earning more suitors for Daphne and keeping marriage at bay for Simon — to feign romance, they find themselves falling for each other for real.
According to Dynevor, who has appeared in other projects but finally achieved a breakthrough with Bridgerton, moviegoers nearly met her years earlier in a big-screen adaptation that ended up fizzling in its tracks. Here's the real story behind this Bridgerton star's attempt to play Lyra Belacqua in The Golden Compass.
Phoebe Dynevor was dying to play Lyra in The Golden Compass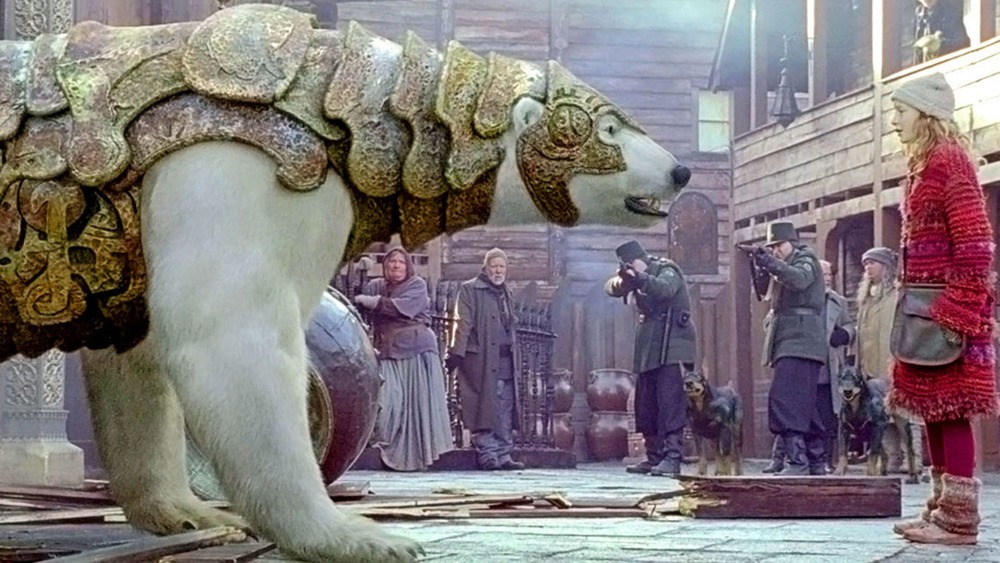 New Line Cinema
Dynevor, who was born and raised in Manchester, England, was seemingly always destined to be in show business. Her mother, Sally Dynevor, earned fame and acclaim in the United Kingdom for her long-running role as Sally Webster on the popular drama Coronation Street, and her father, Tim Dynevor, worked as a screenwriter on another soap opera, Emmerdale.
As a result, Dynevor got the acting bug at a young age, and as it turns out, she begged her parents to let her audition for the huge leading role of the plucky, smart Lyra Belacqua in 2007's The Golden Compass. As Dynevor told The Guardian in a feature on Bridgerton, she wanted to audition for Lyra in the first big-screen take on Philip Pullman's His Dark Materials trilogy, and she was immediately hooked on performing.
"I didn't end up getting the role, but I had the best day of my life, and from then on, it was like, 'Right, what's next? How are we doing this?'" Dynevor recalled. "My mum and dad couldn't stop me." Ultimately, the role went to Dakota Blue Richards.
Ultimately, The Golden Compass was a critical and commercial failure; years later, HBO successfully adapted the series into His Dark Materials (with Dafne Keen as Lyra), and Dynevor is happily starring in Bridgerton, so clearly, all's well that ends well. You can catch Dynevor in the first season of Bridgerton, which is streaming in full on Netflix now.