The Donnie Darko Reference You Missed In WandaVision Episode 2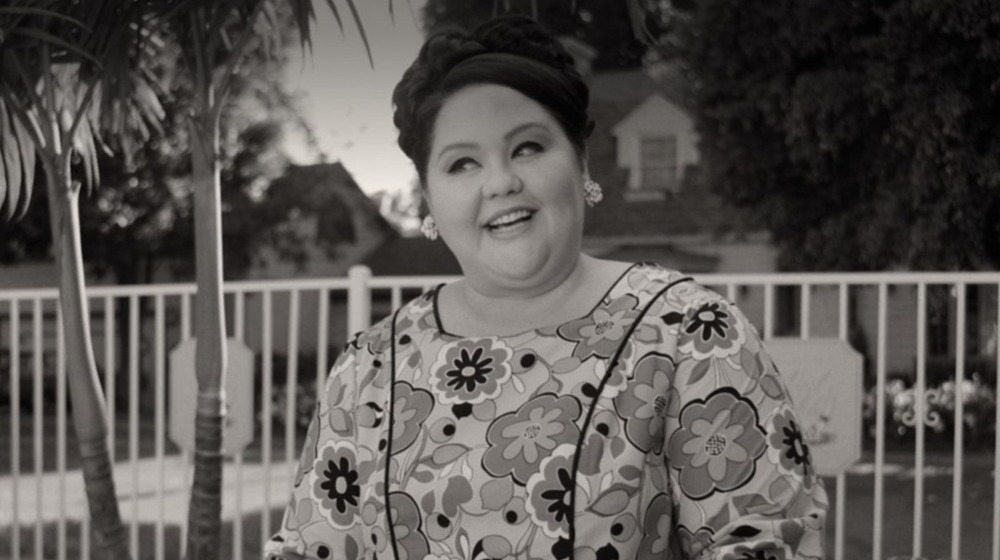 Marvel Studios/Disney+
Now that they've seen the first two episodes of the Disney+ streaming series WandaVision, a couple of things have become clear to Marvel fans: nothing in the show is quite as it seems, and everything is there for a reason.
But those reasons aren't always obvious. The show's references, even the throwaway ones, are already proving more diverse than just classic comics and Golden Age sitcoms. Some are even reaching back into the pasts of the actors themselves. One such example comes during WandaVision's second episode, as catty neighborhood queen bee Dottie (Emma Caulfield Ford) responds to a question from her overeager neighbor Beverly (Jolene Purdy) with a harsh "Shut up, Bev."
The line might seem casual, even disposable — Dottie's way of once again demonstrating, in the manner of sitcom mean girls everywhere, the power dynamic at work in their relationship. But the abuse holds more meaning here because of who she's saying it to, and how the line helped launch Purdy's career.
How WandaVision connected Jolene Purdy's earliest and most recent roles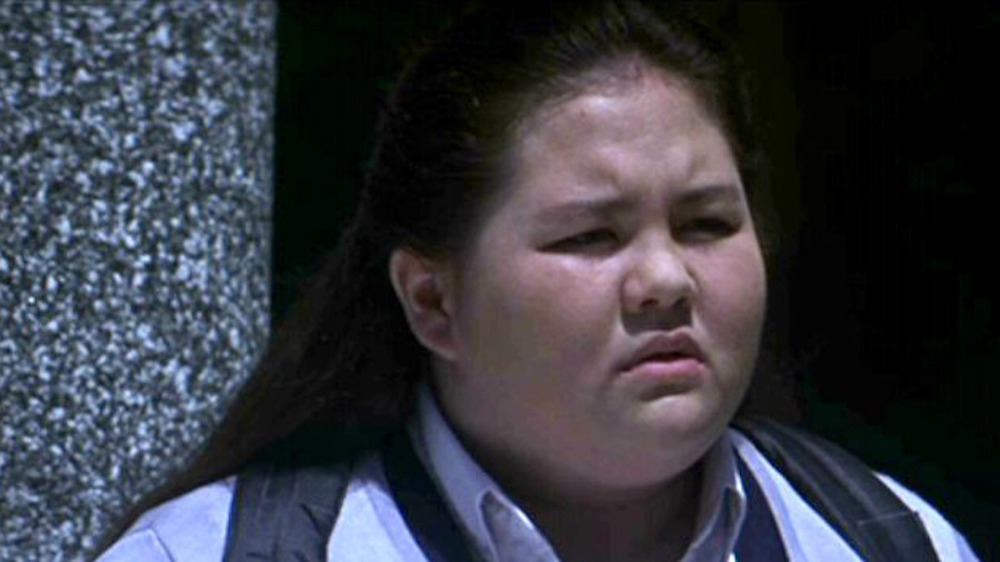 Newmarket Films
Jolene Purdy's first-ever screen role came in the 2001 cult classic Donnie Darko. Purdy played Cherita Chen, whose appearance and strong accent lead to her being made a social outcast at school. At one point in the film, Donnie tries to reassure her that it won't always be like this for her. But he's not the most convincing messenger, having to grab her by the sides of her head and hold the earmuffs she habitually wears to block out the taunts of bullies. She breaks away from him and yells at him what sounds with her accent like "Chut up!" before fleeing down the hall.
Purdy has worked steadily since her debut in Donnie Darko. She appeared on the TV series 10 Things I Hate About You as Mandella, on Under the Dome as Dodee Weaver, and as Stephanie Hapakuka on Orange is the New Black. She's also had guest roles on shows like Breaking Bad, Glee, and (appropriately enough considering the plot of WandaVision's second episode) The Magicians. But she may never escape the notoriety of that one line — an ET Online story quoted it in the headline of a 2016 article about her Orange is the New Black role — which has now followed her from her first role to her most recent.
The first two episodes of WandaVision are now available for streaming on Disney+, with more to follow on subsequent Fridays.