The First Trailer For Tom Holland's Cherry Will Blow You Away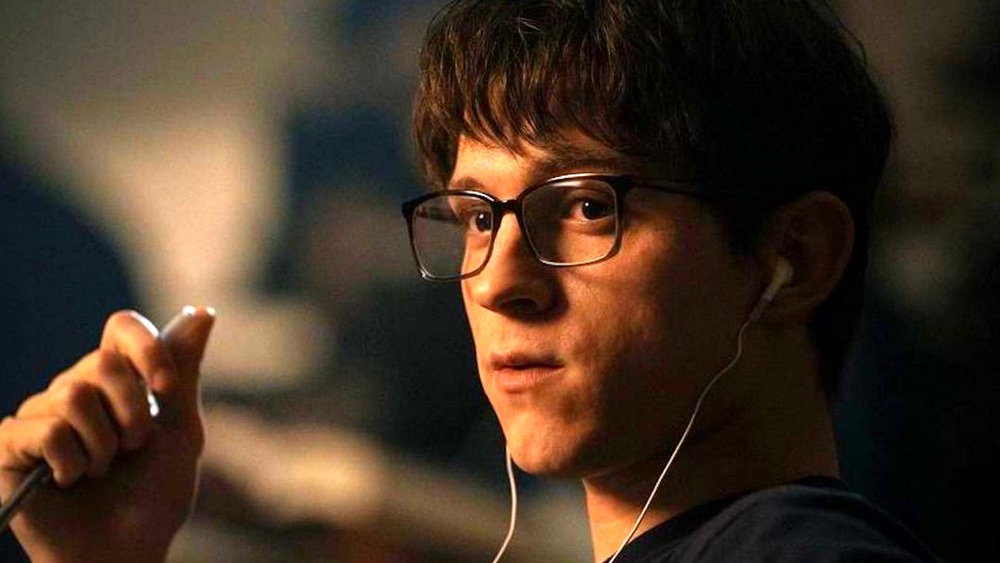 Apple TV+
As the age of distancing continues to alter the release landsacape for movies of all shapes and sizes, the streaming realm continues to benefit from the fracas with studios dramatically altering release plans and in some cases offloading properties in direct sales to streamers. As matters currently stand, platforms like Netflix, Amazon Prime Video, Hulu, and HBO Max are primed to remain ground zero for the release of new movies for the bulk of 2021, and potentially well beyond.
Though the young service has so far had less of an impact on the streaming landscape, Apple TV+ is poised to secure its place in that conversation with the February 2021 release of Joe and Anthony Russo's crime drama Cherry. The film is the first to be directed by the Russo Bros. since 2019's blockbuster to end them all, Avengers: Endgame. It also finds them re-uniting with one of their Endgame stars, Spider-Man himself, Tom Holland.
If this is the first you're hearing of Cherry, the film finds Holland portraying a troubled Army medic who returns home from a war zone with a serious case of post-traumatic stress disorder (PTSD) and an expensive opioid dependency that ultimately drives him to become a thrill-seeking serial bank robber. Posited as a high-octane crime thriller with dramatic and romantic chops to match, Cherry will become one of the biggest Apple TV+ releases to date when it hits the platform.
If the film's first official trailer is any indication, Cherry is primed to deliver on all fronts, with Holland anchoring a brilliant cast which includes Jack Reynor (Midsommar), Ciara Bravo (A Teacher), and Michael Gandolfini (the upcoming The Many Saints of Newark). And if you like what you see, you can check Cherry out on Apple TV+ on February 26, 2021.
Cherry is the first of many upcoming projects from The Russo Bros.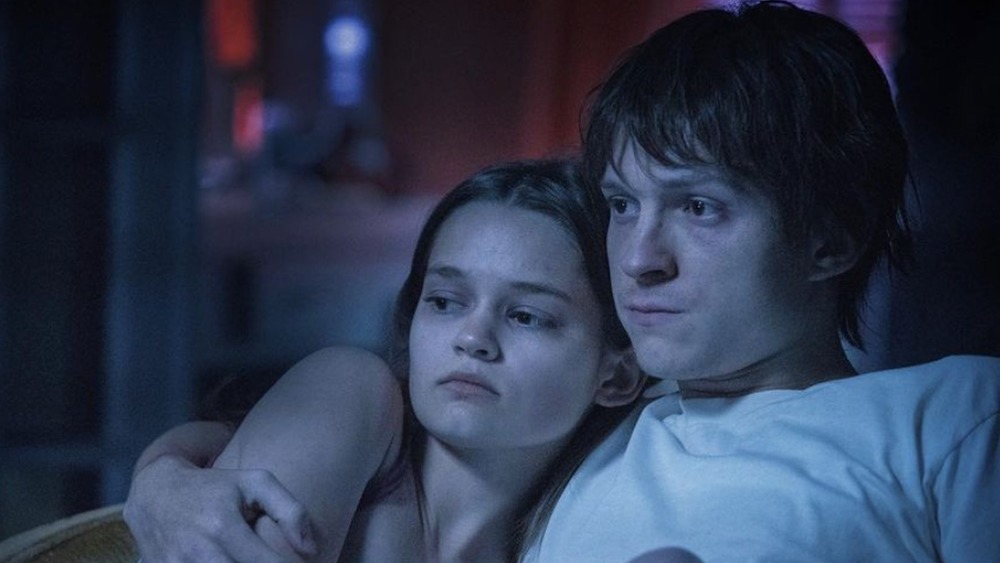 Apple TV+
Yes, that Cherry trailer is a pulse-pounding beast that teases a welcome return to smaller-scaled narratives for the Russos, who've essentially spent the past decade as the key architects of the Marvel Cinematic Universe, having helmed Captain America: The Winter Soldier (2014), Captain America: Civil War (2016), Avengers: Infinity War (2018), and Avengers: Endgame (2019) back-to-back-to-back-to-back. Recently, they've been serving as producers on gritty dramas like Extraction, 21 Bridges, and Mosul. As their first time back in the directors' chairs since Endgame, Cherry may serve as the character-driven palette-cleanser they need to get their creative Chi back in line.
Teaming with Holland for Cherry isn't the first time the Russos have demonstrated a desire to keep working with their MCU cast, having produced films featuring Chris Hemsworth (Extraction), and the late, great Chadwick Boseman (21 Bridges). The next time the brothers play the part of co-directors, they'll be re-teaming with Chris Evans for a fifth time, directing the once (and future?) Captain America in a spy-thriller opposite Ana de Armas (Knives Out), Ryan Gosling (Drive, First Man), and Jessica Henwick (Netflix's Iron Fist). That film is called The Gray Man, and (pandemic permitting) it could head before cameras later this year.
Following The Gray Man, the Russos are set to return to their TV roots for an Amazon Prime Video spy series called Citadel. Little is known of the project, but it will reportedly see the brothers enlisting the talents of an actor who'll soon be making his MCU debut: Game of Thrones alum Richard Madden. Madden is, of course, set to appear among an all-star cast in Marvel's upcoming Eternals. Even if the Russos aren't currently set to direct any future Marvel projects, they're clearly not done dipping into the MCU's vast talent pool.