The Two Most Important Character Deaths In Sons Of Anarchy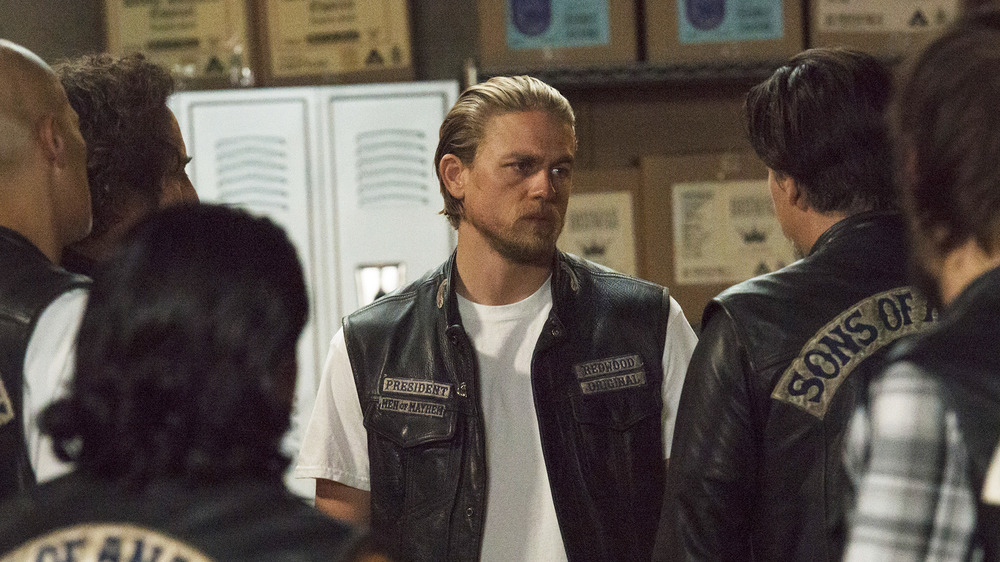 FX Networks
Fans of the gritty motorcycle drama Sons of Anarchy know that, whether you loved or hated how its characters meet their respective ends, a lot of them died in the course of the show. Like, a lot. According to Screen Rant, the body count surpassed 170 over the course of Sons of Anarchy's seven seasons. With so much bloodshed and carnage, obviously not every character death holds equal emotional weight for the show's surviving characters (or audience members, we assume); it's not like the shooting of Mustachioed Henchman No. 2 is imbued with the same pathos as that of a beloved, badass, bike-riding brother from another mother.
While some main characters' deaths were long overdue — we're looking at you, Uncle Claudius; I mean, Clay — and some simply served to advance the plot, others radically altered the show's trajectory and helped shape the series' eventual outcome. These are the two most important character deaths on Sons of Anarchy.
Tara and Opie's deaths on Sons of Anarchy are the most important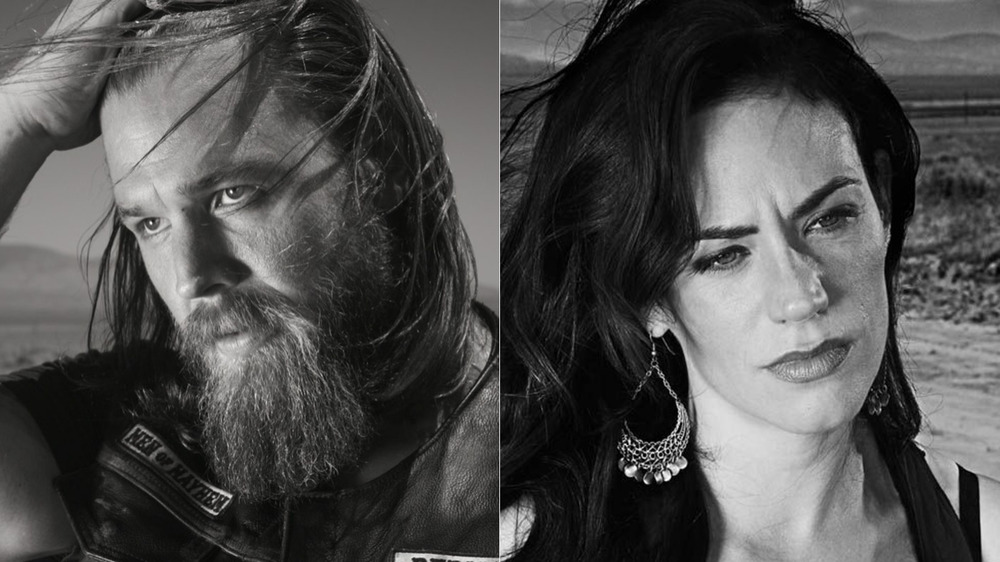 FX Networks
Two deaths had the biggest impact on Sons of Anarchy: that of Harry "Opie" Winston (Ryan Hurst) and that of Tara Knowles-Teller (Maggie Siff). Opie's death in prison, in addition to saving the life of Jax Teller (Charlie Hunnam), deprives the series' protagonist of a major component of his support structure. Opie was Jax's best friend and confidant — after all, if you can't bond over your father's respective deaths coming at the hands of Clay Morrow (Ron Perlman), what could possibly bring two people together?
Jax's wheels really came off with the murder of his wife — at the hands of his mother Gemma (Katey Sagal), no less. It was only with Tara's help that Jax was able to cope with Opie's death; with her death, Jax was left without his "true north," as Sons of Anarchy creator Kurt Sutter told TVLine in 2013. "I feel like there needs to be this major psychic and emotional shift that has to happen," Sutter said, and to do so he removed key components of Jax's moral compass. "It really is Jax completely untethered and on his own in the final season," Sutter added.
OK, but why? Anyway, whether or not fans can forgive Sutter for Opie and Tara's deaths, it seems they can't forgive these Sons of Anarchy mistakes.