Why Sons Of Anarchy Fans Think This Character Was Pure Evil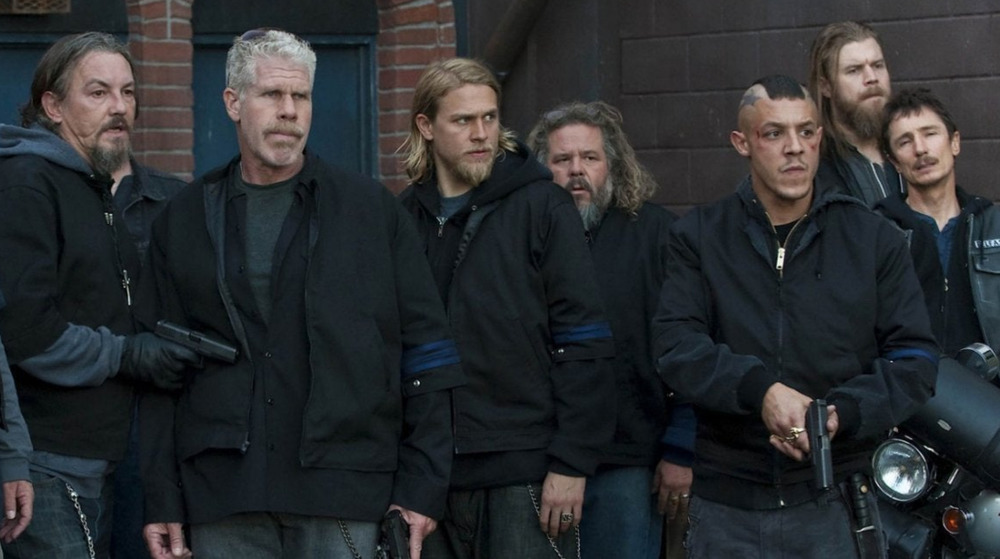 FX Networks
Like most things, the concepts of "good" and "evil" are relative and are rarely displayed in absolute terms, even when it comes to the characters on Sons of Anarchy. Make no mistake, we're pretty sure every, single adult character to ever appear on the show is a criminal, in some way or another, but, like any good ethics professor will tell you, the dualities of right vs. wrong or good vs. bad are not necessarily tied to the adherence to society's laws. Something could be morally wrong but perfectly legal or illegal but not immoral. 
Anyway, we digress; criminals, the lot of 'em! But certainly you wouldn't call Tara Knowles-Teller (Maggie Siff), the nurse with a heart of gold, evil, though she broke her fair share of laws. Even her husband, heir to the biker throne Jax Teller (Charlie Hunnam) seemed to mean well, in most instances; while murder is typically indefensible, Jax's actions were mostly in line with his questionably-calibrated moral compass, meaning he felt he was doing the right thing — even if most people wouldn't agree. See? Moral relativity!
But some fans of the show think this one Sons of Anarchy character is just the worst.
Fans think Gemma Teller is the most evil character on Sons of Anarchy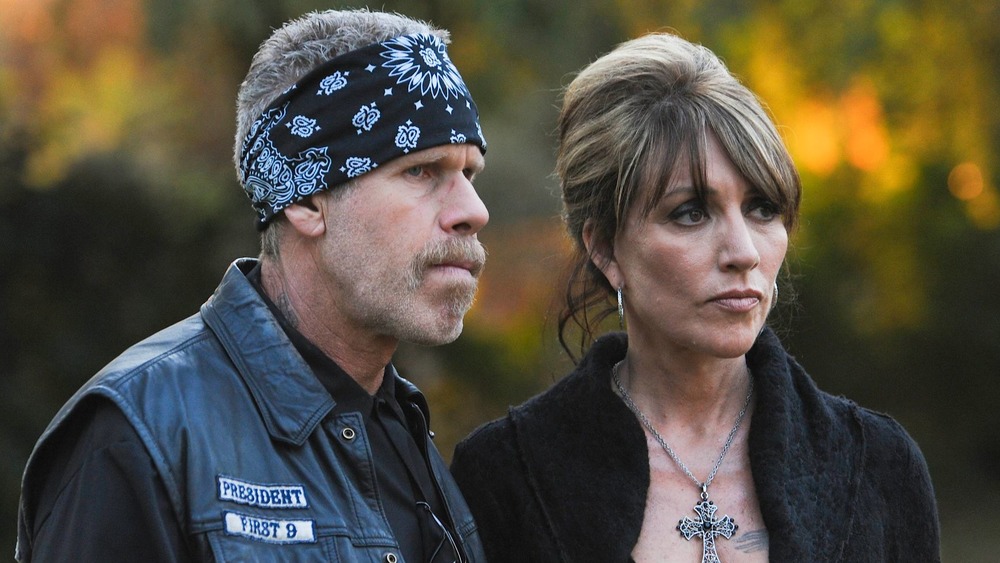 FX Networks
While none of the characters on the show is a saint, Gemma Teller (Katey Sagal) is among the worst sinners, according to some Sons of Anarchy fans. In the course of a vaguely related discussion about one Reddit user's realization that Piney Winston (William Lucking) has his cigarette in his mouth backward — he seemingly liked the taste of tobacco but could not smoke since he was on an oxygen tank — user PunterProggie dropped a trove of potential symbolism, some of which purported to illustrate Gemma's evil nature on a religious level. One shot showed an inverted pentagram over the biker mom's left shoulder, while another detailed a series of instances in which the left side of her body obscured three religious icons: a crucifix hung on a wall, the crucifix tattoo on the neck of Clay Morrow (Ron Perlman), and a statue of Jesus Christ.
In traditional symbolism, the left side represents a number of things, among them that which is feminine and that which is evil. In this context, the visual imagery is could be considered compelling. But user SadieBluEyes wasn't convinced, saying "I think the word 'evil' to describe Gemma is a little exaggerated and melodramatic," opining that the descriptor was a better fit for "one of the most psychotic people in the entire show," Lee Toric (Donal Logue). PunterProggie dismissed the idea, suggesting that SadieBluEyes was only saying so because they like Gemma before dropping a dictionary definition of the word — "profoundly immoral and malevolent" — and a trunk full of supporting, anecdotal evidence.
Moral relativity aside, there's also a debate as to just how accurate Sons of Anarchy was.