Charlie Hunnam Weighs In On Returning As Sons Of Anarchy's Jax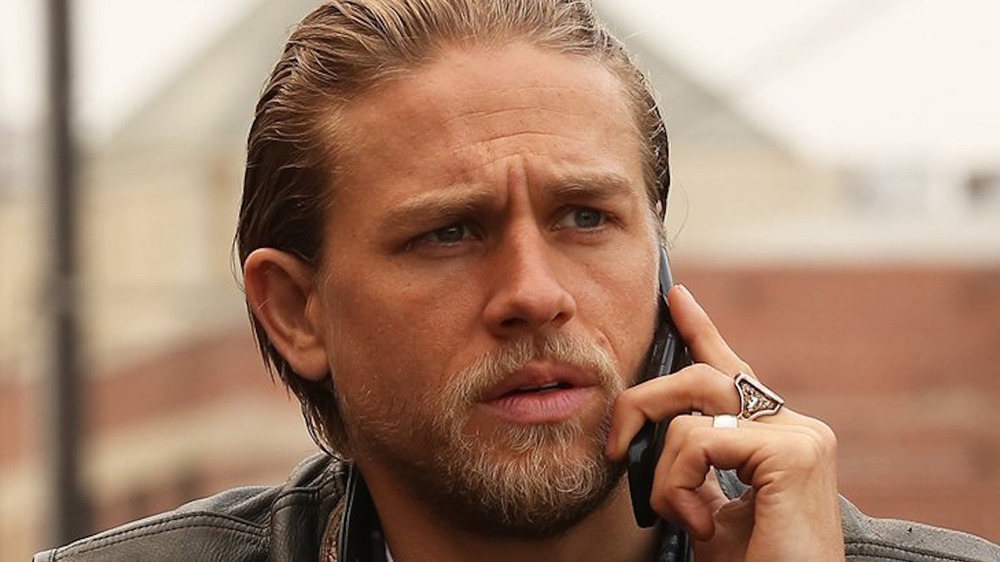 FX
It's been six long years since our last motorcycle ride down the highways of inland California with Jax Teller (Charlie Hunnam) and the rest of the Sons of Anarchy Motorcycle Club Redwood Original Charter. The spinoff series Mayans M.C. has been fun, but nothing can really replace that Sons of Anarchy-sized hole in our television lives. It's a counterintuitive vice of living in the era of peak TV that the plethora of fresh options available only makes us lament the loss of our favorites even more.
Right about now, fans appear to be at the absolute pinnacle of their power to reanimate favored series — at least where cult classics canceled before their time are concerned. The Snyder Cut of Warner Bros.' Justice League is officially a thing, and underperforming shows have gained a second lease on life after fan influence campaigns, like the one that found a geeky pressure point in Jeff Bezos to save The Expanse. It only makes sense that organized viewers would attempt the same sort of television necromancy with a popular series that was actually allowed to run its course. Even if an all new season of Sons of Anarchy feels like a reach, is it really too much to hope the cast might dig their leather cuts out of their closets and reunite for a quick special? That kind of fan service never hurt anybody.
As might be expected, Charlie Hunnam and the rest of the series' gifted stars (a group that includes household names like Katey Sagal, Mark Boone Junior, Maggie Siff, Kim Coates, Ron Perlman, Ryan Hurst, Drea De Mateo, and many more) regularly have to field eager questions about the possibility of a reunion. So what is the latest? People Magazine got the scoop, but — spoiler alert — it's not promising.
Charlie Hunnam is super finished inhabiting Jax Teller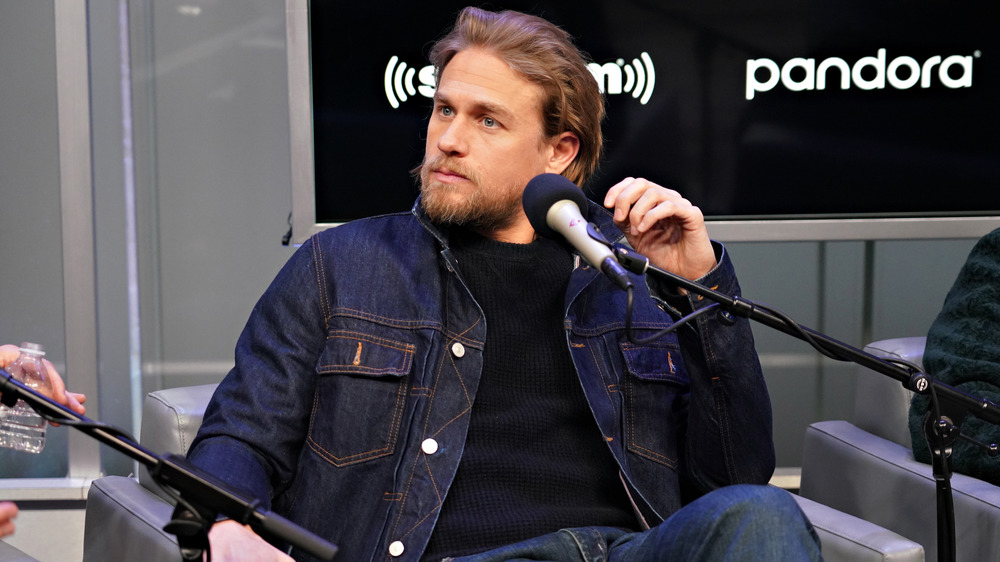 Cindy Ord/Getty Images
Clearly, it's no fun to dash fans' hopes and dreams. Most actors hem and haw when faced with a question like this, while some actually do express unadulterated enthusiasm for the reunion proposition. Not Charlie Hunnam. His response was the Full Sherman and then some (via CBR).
Sure, it's great to have steady work in showbiz, and Sons of Anarchy is undoubtedly one of this generation's great shows, but inhabiting a character as dark and tragic as Jackson Teller has to take a toll. We learned after the series concluded that Charlie Hunnam takes his performances very seriously. He even went an entire year of filming without speaking to co-star Ron Perlman just to cultivate the kind of on-screen loathing he needed in the run-up to Clay Morrow's violent death scene (the two ultimately made up after the series concluded, and Hunnam confessed his method to Perlman).
"It was a very deep experience," Hunnam told People. "I lived with that character inside me for years, like, in a very real way. In a way that manifested in ways that I could never even imagine ... I would never, ever put that cut back on. I would never put his rings back on. Not even for Halloween."
Scary. As Jax confesses in his final moments on Sons of Anarchy, he is not a good man. Becoming that no-good-very-bad man and living in his skin for so many years must have been a challenge for Hunnam. We can't really blame him for wanting to move on.
To be or not to be Jax Teller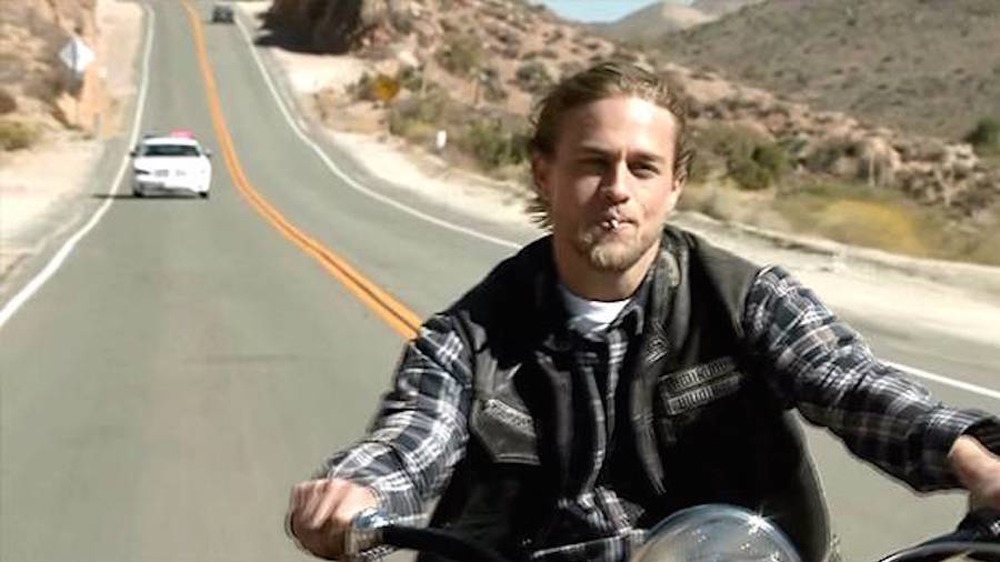 FX
We can certainly understand why Jax might be a troubling character to inhabit for so long, but there's another reason Hunnam may not see the need to return to the role. His ending on Sons of Anarchy was pretty ... definitive. 
The finale of the long-running series doesn't leave much wiggle room for Jax to return, and it's not exactly a happy ending. As Hunnam pointed out: "He's dead now. So there would be no ever bringing him back ... When he died, he died." As creator Kurt Sutter has explained many times, Sons of Anarchy is an updated take on Shakespeare's Hamlet. Gemma (Sagal) is Gertrude. Clay Morrow is the usurping King Claudius. Some combination of Wendy (De Mateo) and Tara (Siff) stands in for Ophelia, and Hunnam's Jax Teller is the morality play's titular indecisive prince. As those viewers out there who aren't total philistines already knew from the series' outset: Hamlet doesn't exactly make it, and despite Steve Coogan's best efforts, there is no Hamlet 2.
By the time Sons of Anarchy reaches the end of its final act, most of its principals are dead and gone, as is the case with its Elizabethan source material. Charlie Hunnam is a classically trained actor, no doubt familiar with the inner workings of the play. He knows as well as anyone, that some characters are better left in the ground.