Kurt Sutter on the Punisher movie we never got to see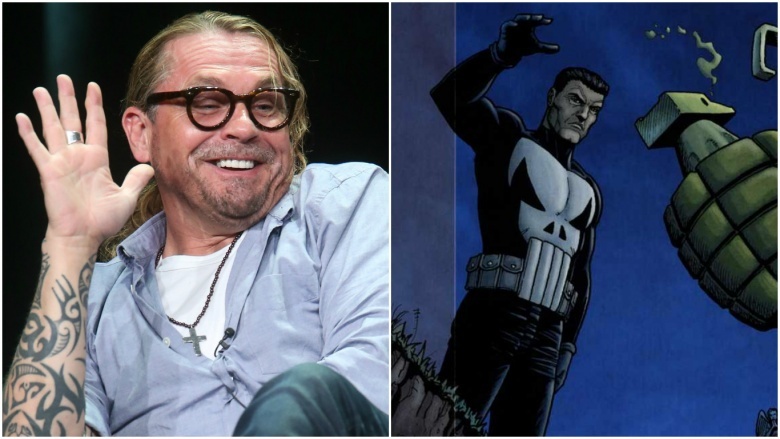 Getty Images
When it comes to comic book antiheroes, you don't get much more famous—or infamous—than Marvel's The Punisher. The character captured readers' imaginations pretty much from the moment he made his debut in The Amazing Spider-Man #129 in February 1974, but for years, he had a hard time making the jump to the big screen. Attempts were made with 1989's The Punisher, starring Dolph Lundgren; 2004's The Punisher, starring Thomas Jane; and 2008's Punisher: War Zone, starring Ray Stevenson, all of which ranged from "total and utter misfire" to "well-intentioned but misguided" (your personal mileage may vary). But there's one Punisher film that no one ever got to see: The Punisher 2, a sequel to the 2004 film, which was scripted by Kurt Sutter, at the time a writer on FX's The Shield.

By the time The Punisher 2—which, of course, eventually came to be known as Punisher: War Zone—eventually made it to theaters in December 2008, its script was credited to Art Marcum, Matt Holloway, and Nick Santora. Sutter's absence from the credits came at his request, and it was, as he clarified on his personal blog, for two perfectly good reasons: he felt he neither wanted nor deserved credit for the final product. On the other hand, by that point, Sutter's name was somewhere far more prominent: in the credits of FX's Sons of Anarchy, as the series' creator, executive producer, and sometime cast member. (He played Otto, you know.)

Looper reached out to Sutter and asked him if he'd be willing to peer back through the mists of time and reflect on his efforts as a Punisher screenwriter, acknowledging that the project had passed from old news into the realm of pop culture archaeology. To our delight, he accepted our invitation and hopped on the phone for a chat.