The Sons Of Anarchy Mistakes That Fans Can't Forgive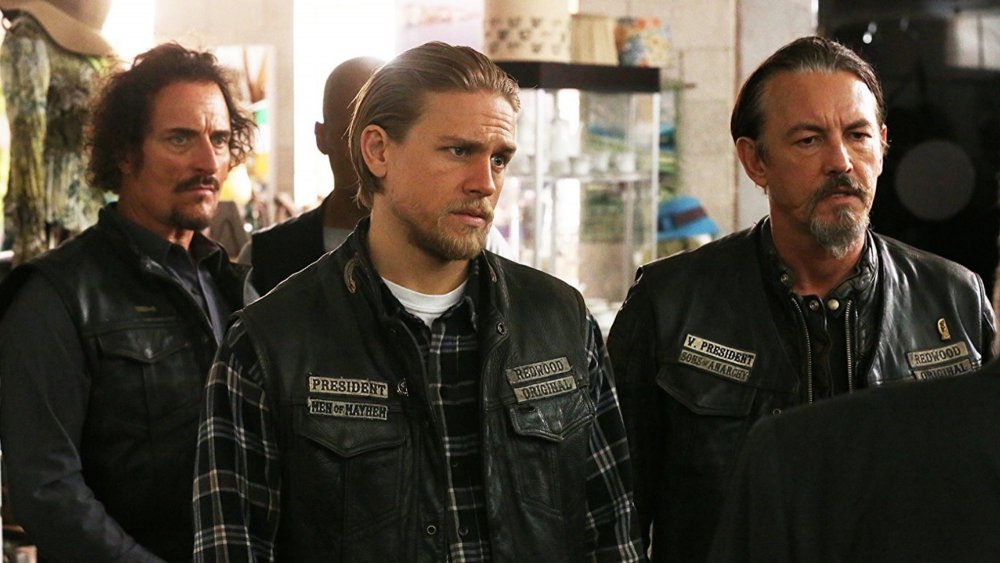 FX
Sons of Anarchy fans are a pretty discriminating bunch, and while creator Kurt Sutter (who also plays the incarcerated Son, Otto, on the series) certainly brought his outlaw biker take on Hamlet to the screen in satisfying form, there are a few mistakes that viewers just can't get past.
After an imperial phase atop the rankings at FX, Sons of Anarchy wrapped in 2013. At the time, the season 4 and 5 premieres were the two highest-rated events in the popular cabler's history. When a show has that many fans, production staff has to take extra care to make sure they sew up all the niggling details. With so many eyes on each episode, any mistake — no matter how apparently minor — is going to get picked up and put on blast for the world to whine about.
Nothing can throw you out of a scene like a continuity error. Furniture mysteriously moving around a set and costumes changing between cuts are both sure-fire ways to remind an audience that they're watching a piece of content assembled specifically for their viewing pleasure. Fans want to get lost in their stories, but sloppy continuity is like a neon trail of breadcrumbs right back to reality. These types of errors are even worse when they implicate a crucial plot point. While a shifting baseball cap may be forgivable, migrating bruises after an important confrontation will always elicit an eye-roll from viewers. 
Most committed fans can look beyond the occasional slip, but these continuity errors on Sons of Anarchy were so glaring that people are still bent out of shape about them years later.
Abel's changing lunchbox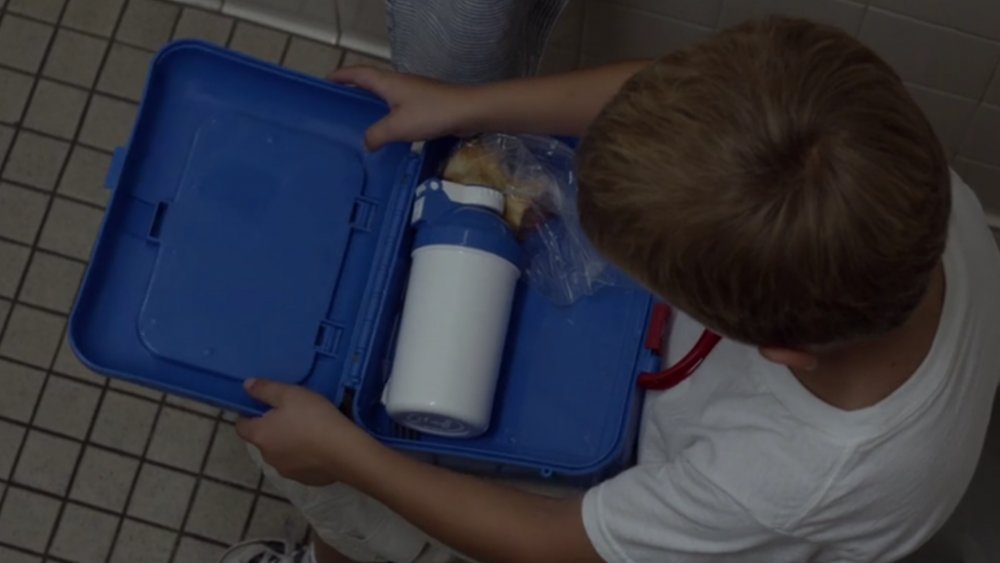 FX
Poor little Abel. That kid was born into some unfortunate circumstances. His mother was an addict, his dad was a killer, and he overheard his grandmother confessing to his stepmother's murder. Jax Teller's (Charlie Hunnam) son Abel was only barely a speaking role on Sons of Anarchy, but he factored into the story as a key plot device on more than one occasion.
After all that trauma, it's no surprise that Abel started acting out. On one episode late in the series' life, Gemma Teller-Morrow (Katey Sagal) is called into the counselor's office at Abel's elementary school to discuss her grandson's violent streak. According to the school report, Abel viciously attacked one of his classmates with his metal lunchbox. Pretty ruthless stuff — if only it had been an internally consistent accusation.
In the very same scene, we see Abel playing with the lunchbox in question... and it's very clearly made of plastic. Striking a classmate with a plastic lunchbox has to be a lesser offense. (Would it even inflict as much damage as a metal one?)
Wendy's shifting bruise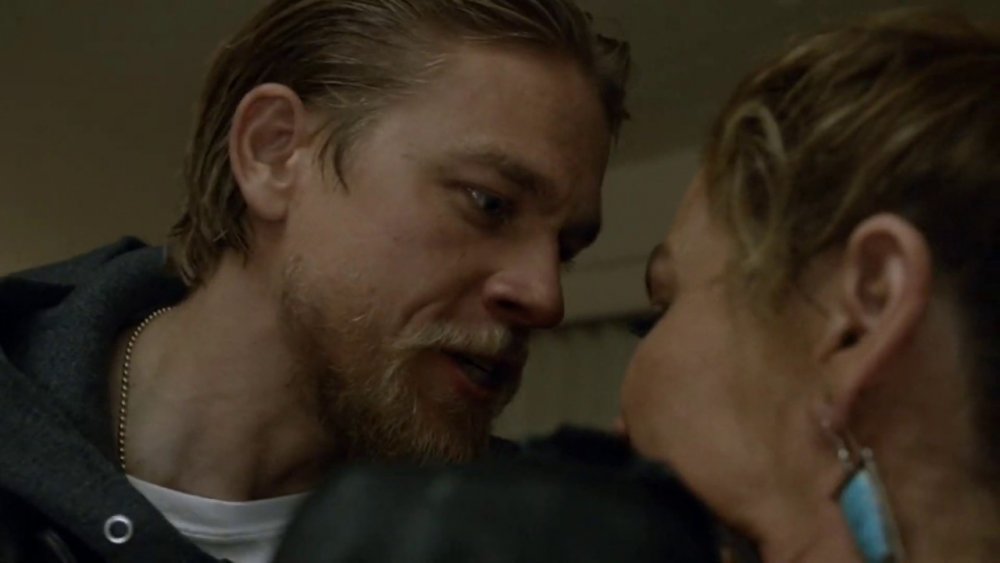 FX
Sons of Anarchy is full of brutal moments, but one of the most jarring was Jax Teller's assault on his ex-girlfriend and baby momma, Wendy (Drea de Matteo). At the show's outset, Wendy was a meth addict who fed her addiction while pregnant – jeopardizing the life and health of herself and her and Jax's unborn son. On season 5 of Sons of Anarchy, she reappears after a long hiatus, having done the hard work of getting clean. With a new lease on life, she tells Jax that she wants to have some access to Abel. This does not sit well with the outlaw biker.
Jax accosts Wendy at her home and forces her to relapse by attacking her, pinning her down, and injecting her with heroin. In that violent scene, Jax very clearly inserts the needle into the side of Wendy's shoulder, but when we see her again on the following episode, the bruise has mysteriously shifted to the front of her shoulder. Most viewers had the brutal assault from season 5, episode 12 burned into their minds, so the injection sight migration on episode 13 didn't go unnoticed. It was just one of many mistakes made with Wendy's regularly inconsistent character.
Piney's mysteriously covered body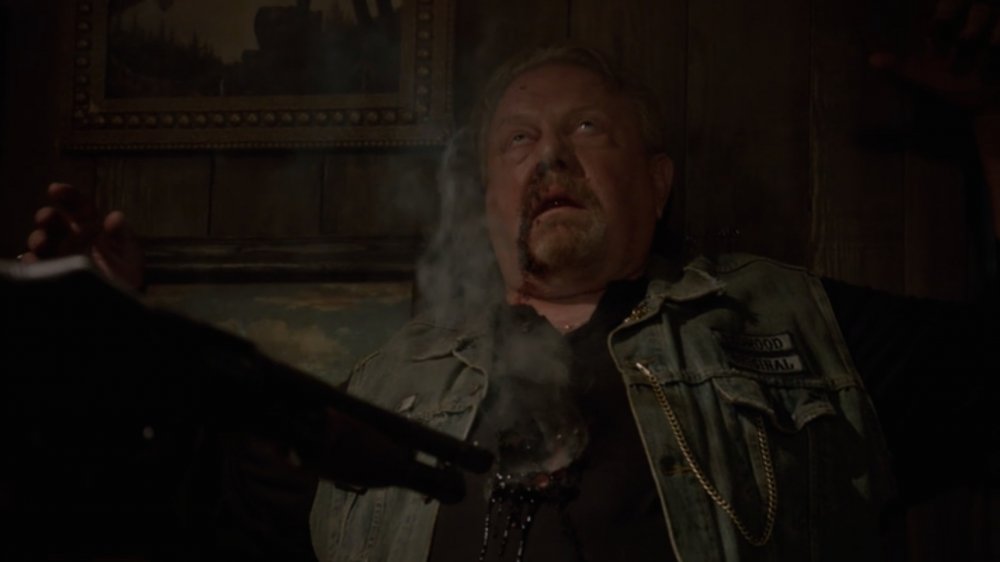 FX
Oh, Piney (William Lucking). One of the founding members of SAMCRO alongside Jax's father and Clay Morrow (Ron Perlman), Piney was a recurring character on the show until his violent demise. The death of Piney, one of the original nine members of the outlaw biker gang, served as a symbol of how far SAMCRO had drifted from its original mission. Piney has the misfortune to discover a series of letters from Jax's father to the Galindo Cartel. In order to keep the information contained within from reaching Jax, Clay murders his fellow rider. It's a definite breach of the SAMCRO bylaws.
On season 4, episode 9, the kindly collaborating officer Wayne Unser (Dayton Callie) goes to inspect Piney's body and discovers it covered. He pulls back to the blanket to investigate, but doesn't place it back after he's done. Later in the episode, Piney's corpse is once again covered... even though no one else could have come through to fix it. Wayne certainly didn't restore the covering, since the camera followed him all the way out of the prior scene.
Maybe it was an honest mistake. Maybe the production crew just couldn't spend another shot looking at poor Piney's lifeless body. Whatever the reason, it's the continuity error that fans seem the most unwilling to forgive.
Opie's effortless car-jacking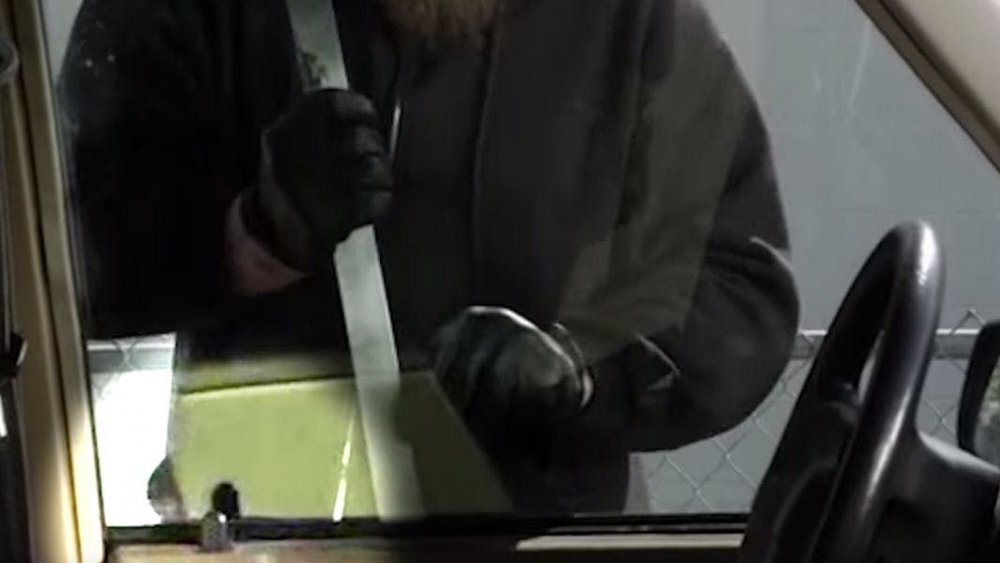 FX
Another mistake that Sons of Anarchy fans can't get past isn't a continuity error, but instead a simple, rather bone-headed gaffe. It happened during an episode on which Harry "Opie" Winston (Ryan Hurst) attempted to break into a car. He had on a pair of gloves and a lockout tool (otherwise known as a slim jim) in hand to get the deed done. In such a situation, the gloves would prevent fingerprints from getting on the vehicle, and the thin strip of metal would slide into the space between the glass of the car window and its seal, hitting the levers of the lock mechanism to eventually unlock the door.  
Opie came prepared, but the problem is that he didn't need to. The door was already unlocked, as evidenced by the fact that the lock button was up (indicating an unlocked door) rather than down and flush with the edge of the door (indicating the door is locked). 
This mistake sits in the same echelon that Game of Thrones' infamous coffee cup error does: a goof-up that could've easily been corrected had someone — anyone — involved in the production given things a careful once-over before filming began.