Why Samantha From Cobra Kai Looks Familiar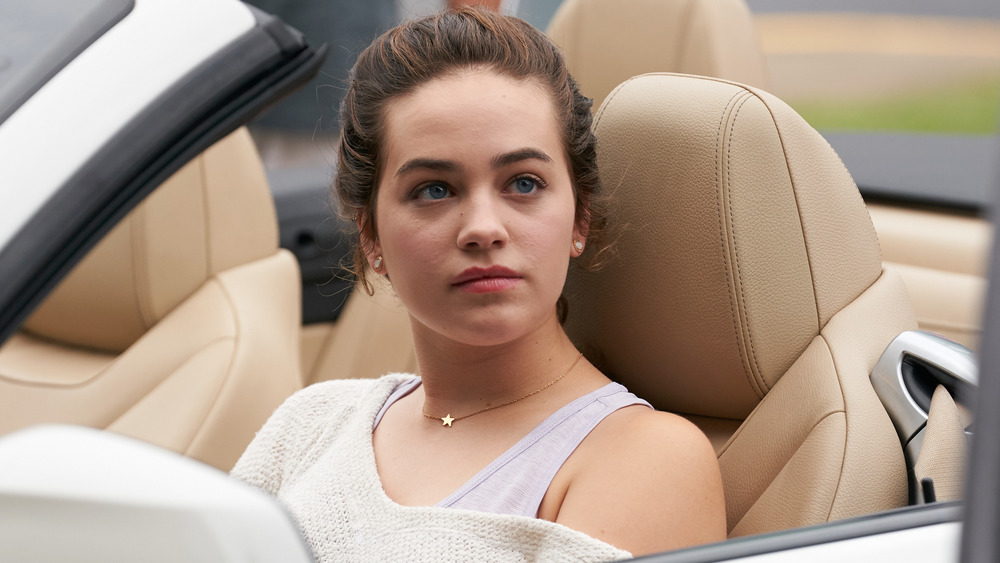 Netflix
Warning: minor Cobra Kai spoilers below.
What the team behind Cobra Kai has accomplished is incredible. The creators of the Karate Kid spinoff series capitalized on the special place a multi-generational movie occupies in the heart of millions and managed to create a product that serves their nostalgia but also offers a fresh narrative and further development to beloved characters. The show works so well because of the familiarity it offers in being a linear offshoot from the franchise.
With that, Cobra Kai offers fans familiar faces, continuing the story of the titular Karate Kid, Daniel LaRusso, with Ralph Macchio reprising the role. William Zabka appears opposite him, returning as original rival Johnny Lawrence, and Martin Kove appears once more as Cobra Kai founder John Kreese. They even got Elisabeth Shue to show up in season 3 as Ali Mills.
But Cobra Kai fans might be wondering why Daniel's daughter, Samantha LaRusso (Mary Mouser) looks so familiar as well.
Sam from Cobra Kai was Mary Jones on Hulu's Freakish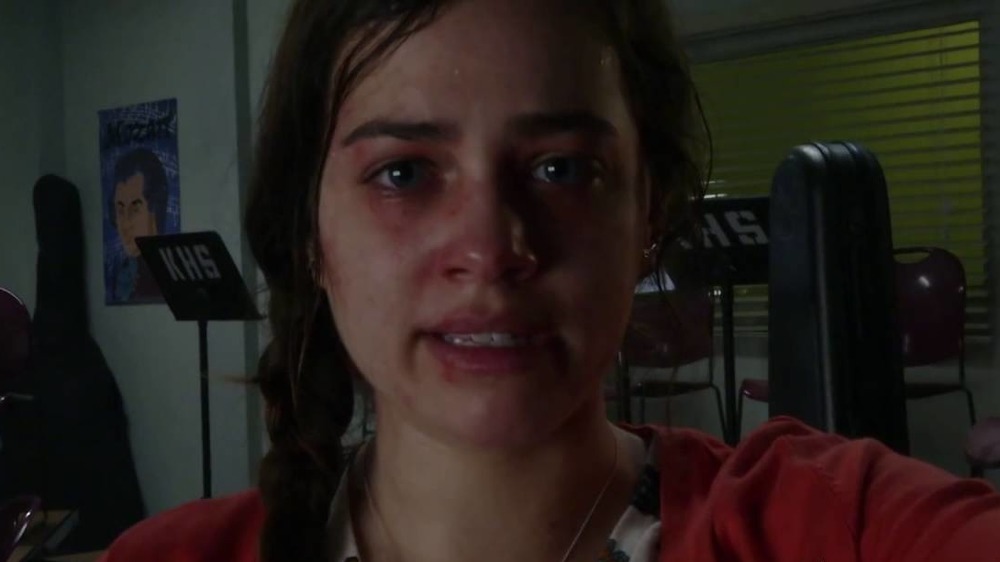 Hulu
Prior to her role as Sam LaRusso on Cobra Kai, actress Mary Mouser played a recurring role on Hulu's high-school horror series Freakish. A bunch of kids show up for detention but find themselves fighting off killer zombies after a nearby chemical plant explodes. It's like the John Hughes classic, The Breakfast Club, except the kids in detention are on the menu. Mouser plays Mary Jones, little sister to Grover Jones (Leo Howard), who didn't even have detention and attended anyway simply as a way to spend time with his crush, Violet Adams (Liza Koshy) — wow, that's a total Duckie move. Those who survived must figure out how to make it out alive without much in the way of supplies or protection. Mouser only had the role of Mary for one of the show's two seasons, which could be expected just from having watched the trailer.
She also played Lacey on Body of Proof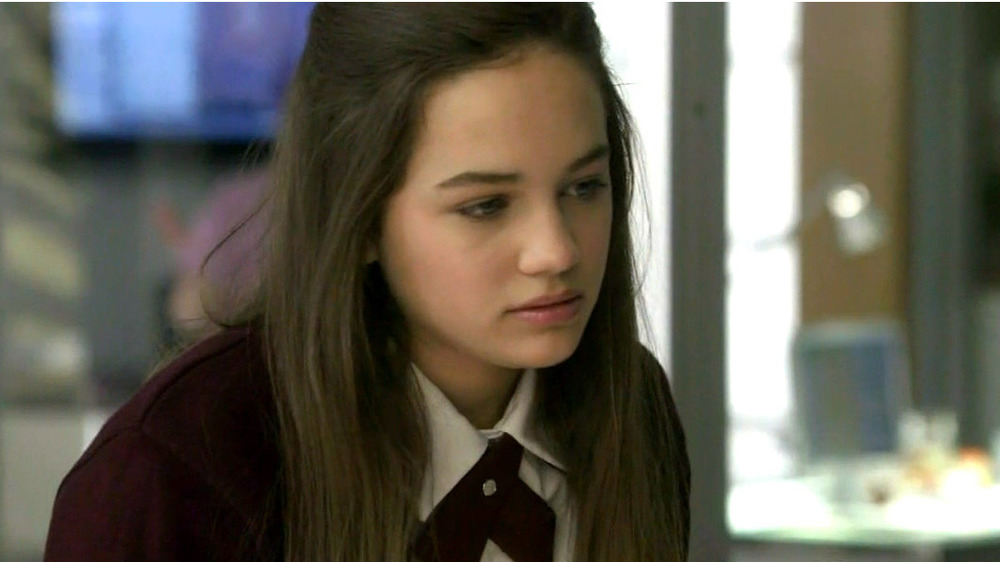 ABC
Mary Mouser played the role of Lacey Fleming on the medical-crime-meets-comedy-drama series Body of Proof prior to tying her gi as Sam LaRusso on Cobra Kai. Before she was Daniel-san's daughter, she was the nearly estranged daughter of medical examiner Megan Hunt (Dana Delany), a former neurosurgeon no longer able to operate after suffering nerve damage in a car crash (and subsequently killing a patient on whom she was operating). Mouser's character was considered a recurring role for the show's first season, at which time Lacey lived with her father. Mouser was promoted to the main cast for the second and third seasons, as Megan gains joint custody with her ex-husband, Todd (Jeffrey Nordling), and her relationship with her daughter slowly evolves, while Lacey is shuttled back and forth between parents. Body of Proof was canceled by ABC in 2013 after three seasons.
Mary Mouser plays an important figure in NCIS lore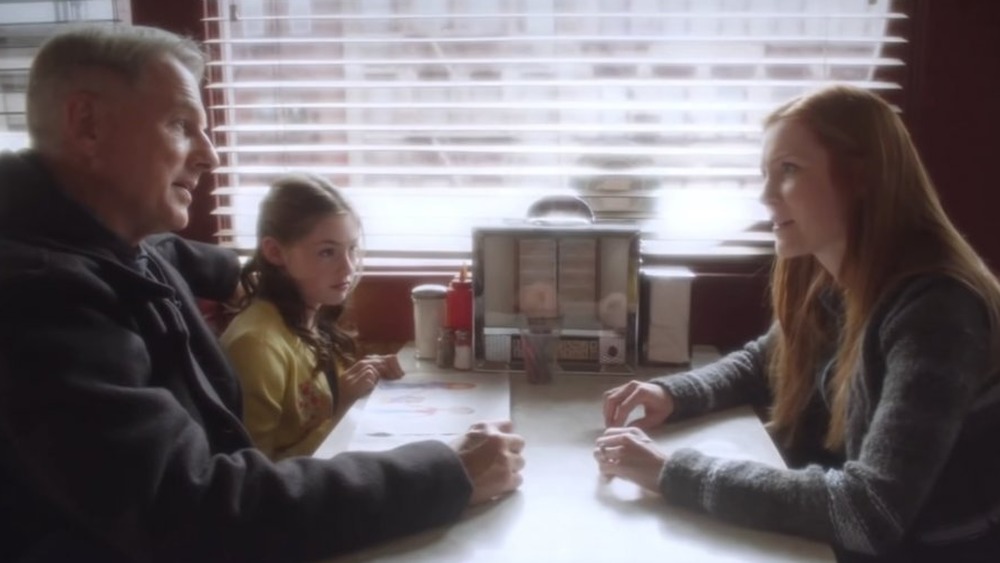 CBS
There are characters on a TV show who shape the world of the series with their presence, and then there are characters who rarely appear, but whose spirit hangs over everything. Mouser got the opportunity to play one such character on CBS' long running crime drama NCIS. As the deceased daughter, Kelly, of Special Agent Gibbs (Mark Harmon), Mouser may have only appeared in a few of the series' 400+ episodes, but she's still arguably one of the more important figures of the whole show.
At the beginning of NCIS' run, fans were left to guess as to why Gibbs has such a tough exterior and often secretive personality. That changed in season 3, when the show revealed that he once had a wife and daughter who were killed by a member of a drug cartel. Gibbs later murdered the man in revenge, and the entire dark episode and the memories of his past continue to haunt him throughout his life. 
Mouser played Kelly in several flashback sequences throughout the series, most notably in the episodes "Hiatus Parts I & II." While you might not recognize the significantly younger Mouser right away, NCIS fans may have sensed Kelly's presence while watching Cobra Kai.
The harrowing episode of Criminal Minds that starred Mouser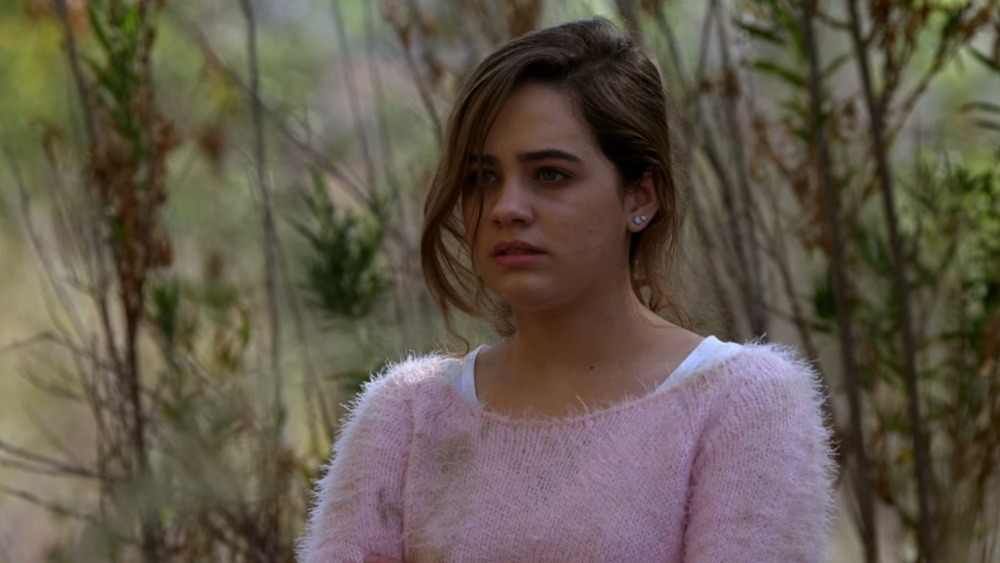 CBS
Typically, when you see that somebody had a one-episode guest starring role on Criminal Minds it's either because they played a terrifying murderer, or a terrified murder victim. While the series is known for its exceptionally grisly cases, Mouser's character from the season 10 episode "Amelia Porter" survived with some deep emotional scars, but relatively minor physical ones.
Rebecca is a teenager who becomes one of the targets of her uncle, Benton Farland (Travis Caldwell), who has recently been released from prison after serving time for the murder of Rebecca's mother. While Benton didn't kill Rebecca's mother himself, he manipulated his girlfriend at the time, the titular Amelia Porter (Avery Clyde), to do so. Now that he's a free man, he desperately wants to not only reunite with Amelia, but also have her recreate the murder he coerced her into committing. Unfortunately for Rebecca, she looks just like her mother, so Benton kidnaps her in preparation for his twisted reunion.
Thankfully, Amelia isn't as interested in renewing those particular vows. She stalls long enough for the Behavioral Analysis Unit squad to show up and rescue Rebecca, putting Mouser in the special category of Criminal Minds guest stars whose characters didn't die a horrific death.
Mouser played a troubled teen on The Fosters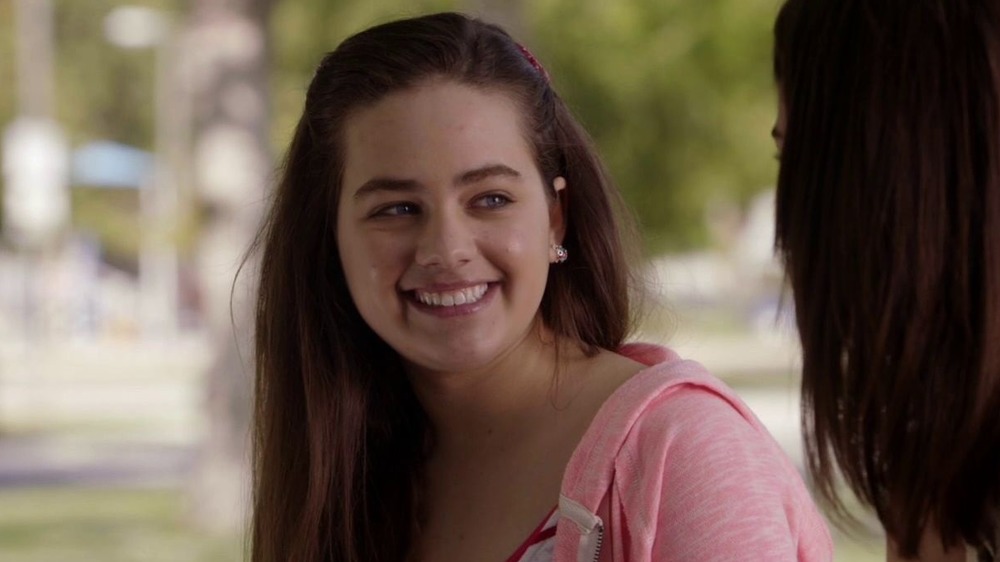 Freeform
Freeform's groundbreaking show The Fosters centers on Stef (Teri Polo) and Lena (Sherri Saum) Adams Foster, a married couple with a large family composed of their biological, adopted, and foster children. Unsurprisingly, the series featured a sizable cast of characters throughout its five season run, including Sarah Lewis, played by Mouser.
Sarah only has a three episode-arc on the show, but they make up a pretty memorable three episodes. She is a fellow foster kid who one of Stef and Lena's charges, Callie (Maia Mitchell), meets in a therapy group. Unfortunately for Sarah, she is being groomed by one of Callie's former foster brothers, Liam (Brandon W. Jones), who Callie knows to be manipulative and regularly involved with girls who are far too young for him to be dating. After getting wrapped up in Liam's criminal activity, it looks like Sarah may be at risk of getting dragged down with Liam, but with the help of Callie, she's eventually able to break the spell and turn against him.
Room 104 gave Mouser a chance to flex her dramatic skills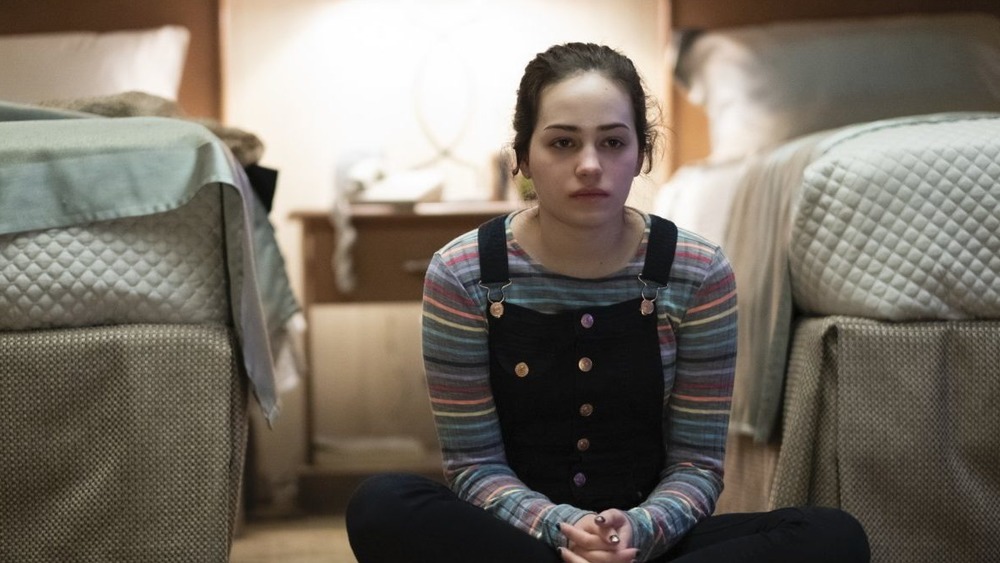 HBO
Prank calls are all fun and games until the playful charade starts to take on a life of its own and morph into something unsettling. In "Prank Call," the season 3 episode of the HBO anthology series Room 104, Mouser stars as a teenager who stumbles into that lesson in the worst possible way.
Each episode of Room 104 focuses on a new temporary inhabitant of the hotel room that gives the series its name. In "Prank Call," that person is Adrienne, whose parents have left her alone for the night. To pass the time, Adrienne makes prank calls. Far from lighthearted jokes, Adrienne's calls see her adopting personas that are more grown-up than she's ready for. When she connects with a man named George (Macon Blair), she lets her flirtatious older woman persona get away from her. Before she can put an end to the disturbing situation, a knock on the hotel room door escalates the prank to a terrifying degree.
"Prank Call" is a twisted and often disturbing episode of TV, but it provides Mouser with a multi-layered part to sink her teeth into.