The Horrifying New Series You Can Only Watch On Hulu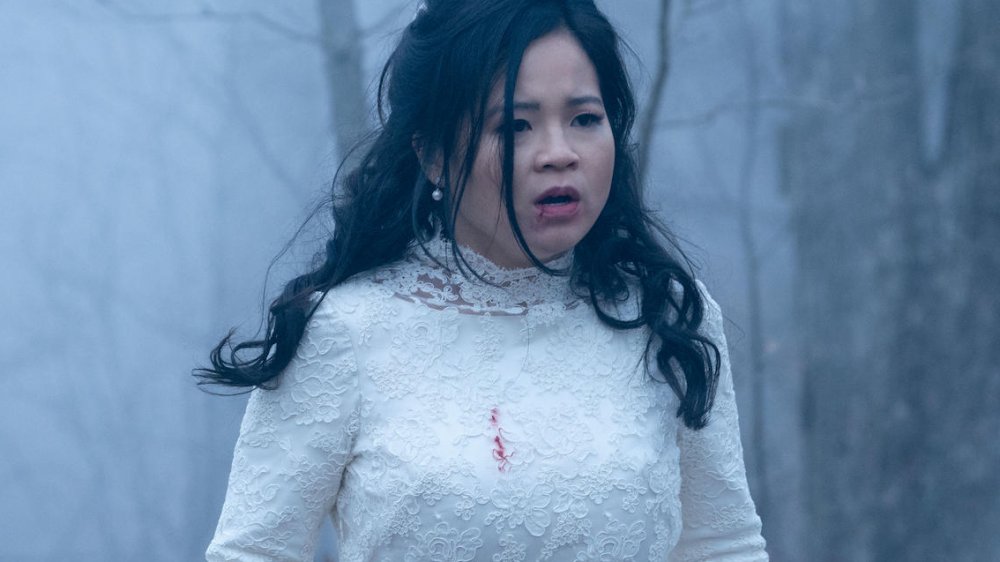 Barbara Nitke/Hulu
Ah, October. It's the season to dust the cobwebs off scary movies and get lost in horror classics — but it's also the time to add new favorites to horror libraries, from thrillers to slashers to all things that are undeniably better to watch when the sun goes down. With the witching season nigh, streaming giant Hulu is dropping plenty of Halloween-appropriate titles in October — including a terrifying new series entitled Monsterland.
Adapted for TV from Nathan Ballingrud's collection of short stories North American Lake Monsters: Stories, Monsterland is a horror anthology comprised of eight installments centered around, as its title suggests, different monsters. Those monsters will include "mermaids, fallen angels, and other strange beasts" that "drive broken people to desperate acts," according to Hulu's description of the show.
Created by Mary Laws, the anthology horror series has attracted a wildly talented cast that includes Kelly Marie Tran (The Last Jedi), Mike Colter (Luke Cage), Kaitlyn Dever (Booksmart), Jonathan Tucker (The Texas Chainsaw Massacre), and Taylor Schilling (The Prodigy), among others. Monsterland blurs the line between creature and human, but one thing is certain — there's a monster in everyone. In an interview with Entertainment Weekly, Dever teased, "The whole idea of the show is trying to cope with your inner monster. Everyone has one, and maybe it's inescapable."
The Monsterland stories are terrifyingly current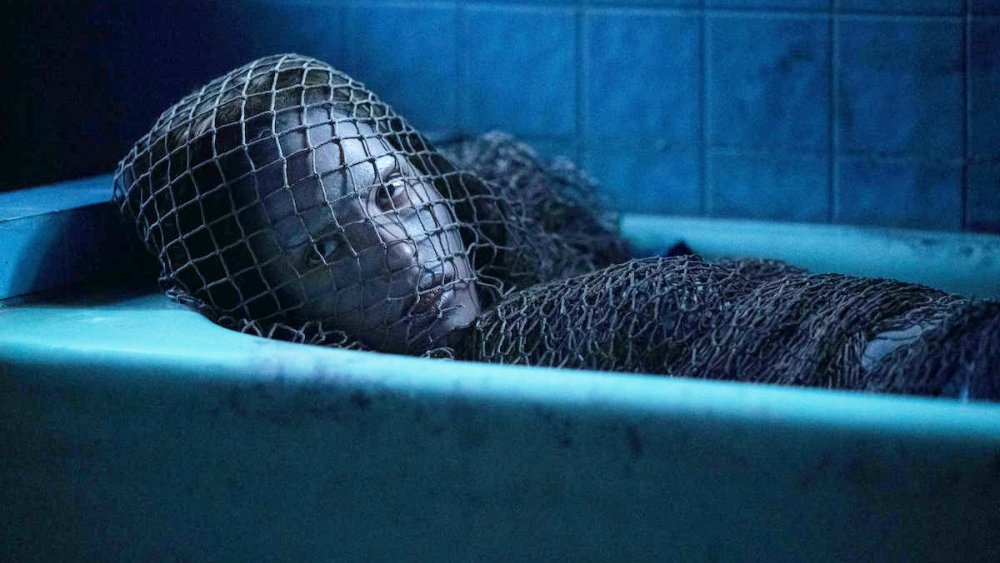 Barbara Nitke/Hulu
Watching a scary movie or show about characters and situations that aren't real is one thing, but when the based-on-a-true-story label is attached, the monsters and the chaos they cause become more realistic — and thus more frightening. While that label hasn't been smacked on this Hulu fright-fest, Monsterland's tales are current — and the "current" label tends to be even scarier than the "based-on-a-true-story" one, as it makes it feel like what's happening on the screen could happen in the real world at any given moment to anyone, anywhere.
In an interview with Bloody Disgusting, Monsterland series creator Laws revealed, "We adapted the stories that felt the most current, relevant, and that we were most connected to; three episodes in Monsterland are direct adaptations of Nathan's stories, and the others are inspired by the collection."
While each episode tells a different story, there are, according to Laws, "Easter eggs" and a "recurring character" that weave the tales together, giving it a classical anthology touch. With an epic cast, enough creatures to allow the series to live up to its name, and eight different stories, Monsterland is bound to be a hit this Halloween season. 
Monsterland series premieres today — Friday, October 2 — and can only be seen on Hulu.