The Samantha LaRusso And Mr. Miyagi Theory That Has Cobra Kai Fans Talking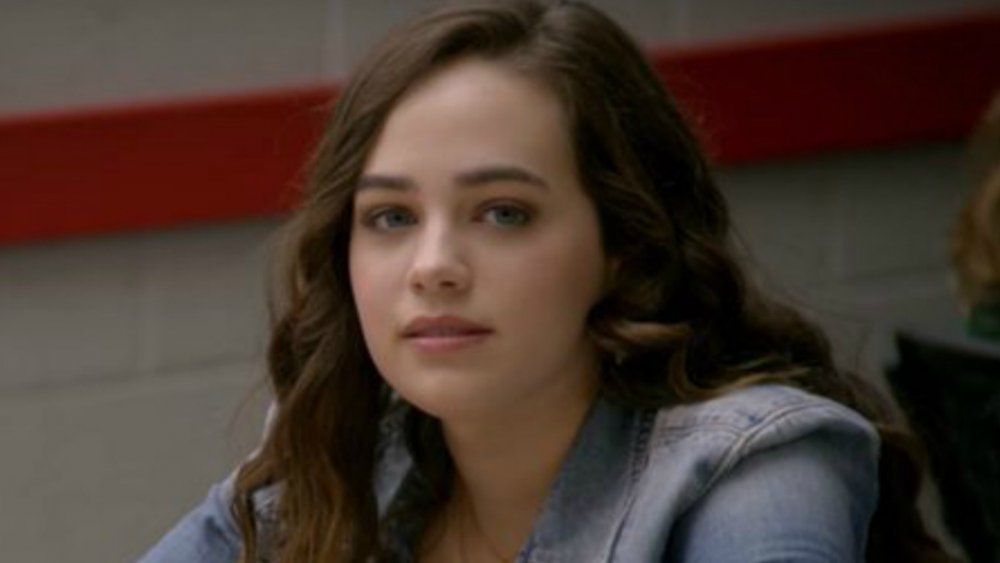 Netflix
It's no secret that Netflix's recent acquisition, Cobra Kai, holds its source material in very high regard, connecting to the previous Karate Kid movies in ways big and small. Sometimes this cohesion is demonstrated through a seemingly insignificant prop, or it can be something more concrete like an actual plot detail that has repercussions in the wider story. Oftentimes, these clever connections are pointed out by the incredibly observant fans, who create theories of their own circling back to their findings. While they aren't always spot-on, going in a bit too deep at times, they typically address some very interesting and rather convincing points.
There's quite a bit of time between the end of the Karate Kid film saga and the first episode of Cobra Kai, meaning there are a lot of stories there to tell. The series gives viewers broad strokes, explaining the general life trajectories of Daniel LaRusso (Ralph Macchio), Johnny Lawrence (William Zabka), etc., but it doesn't shed light on the specifics of what happened in that time. A major mystery there is what became of Mr. Miyagi before his death, and what kind of role he took on in Daniel's life as he grew up and moved away from martial arts. 
However, one particularly knowledgeable fan on Reddit came up with a retrospectively heart-wrenching answer ... connecting the wise, old sensei to Daniel's daughter, Samantha LaRusso (Mary Mauser).
Sam and Mr. Miyagi were likely very close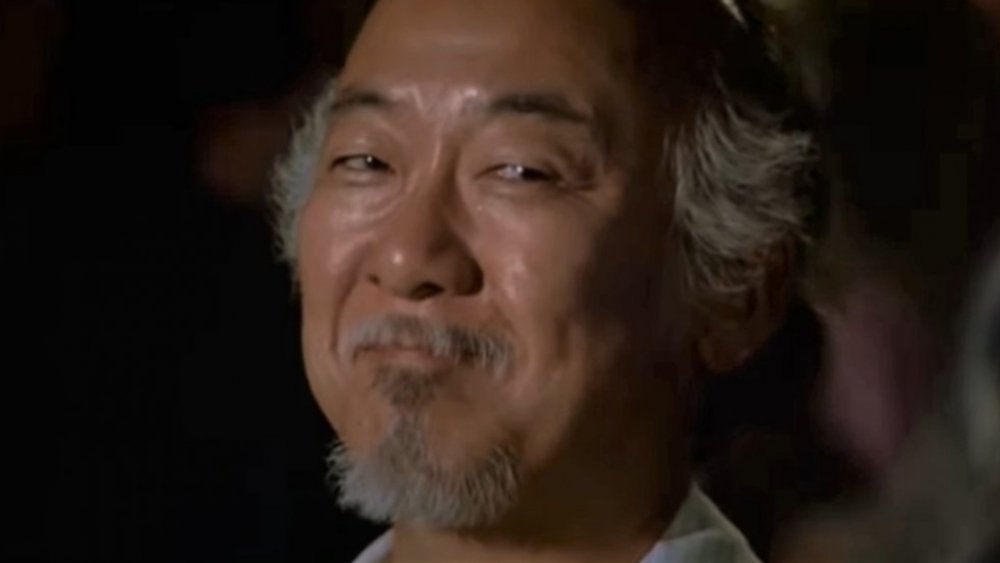 Columbia Pictures
Reddit user kjong3546's theory stems largely from the date shown chiseled into Mr. Miyagi's tombstone on Cobra Kai, which reads that he passed away on November 15, 2011. Typically, when an actor passes away between stints as a character and the timeline of the show or movie lines up with the real world, their death date is kept the same, for consistency's sake. However, the man behind the sensei, Pat Morita, left the land of the living on November 24, 2005, long before Cobra Kai was coming together, so his impact on Daniel's life shortly before the show started is relatively vague. 
As kjong3546 points out, the creators of the show might have decided to shift the date consciously for a good story reason. Mr. Miyagi was incredibly important to Daniel, so it would make sense for his entire family to have met him. That includes Samantha, who wouldn't have any idea who he was if he passed away in 2005 when she was very young. By moving the year to 2011, it gave the two characters more time to get to know one another and perhaps train together, just as Miyagi did with Daniel decades prior. 
Not to mention, his untimely passing could've acted as the catalyst for her giving up martial arts for a time, as she does on the show. If Miyagi meant anything close to Sam what he meant to her father, losing him would likely play a major role in her choosing to step away from her training to cope. 
Of course, this is just speculation. However, if Cobra Kai wants to flesh out Miyagi's connection with the LaRusso family, namely Sam, this would be a great way to go about it.