Sci-Fi Horror Shows To Watch If You Love Black Mirror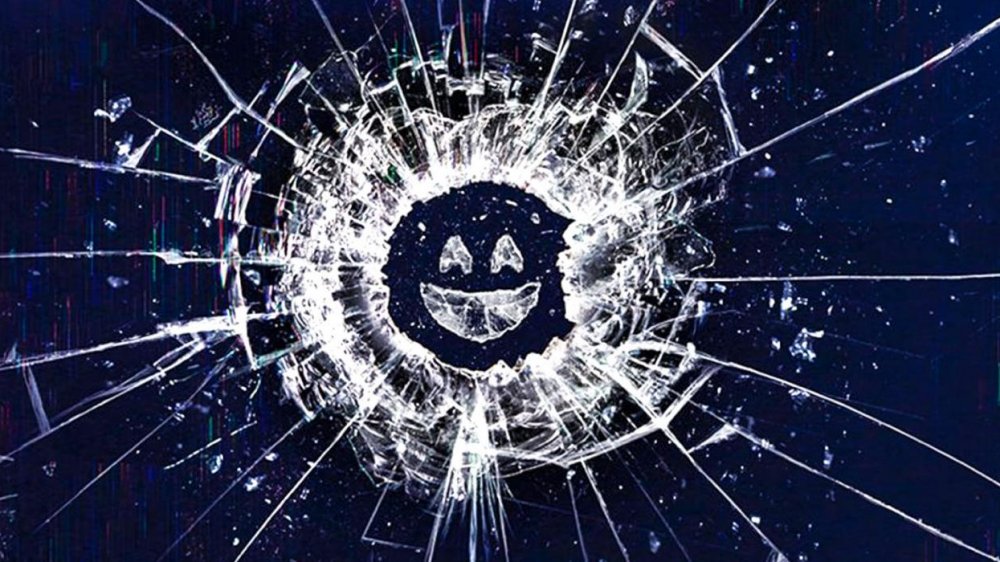 Black Mirror imagines dystopian worlds that bring the flaws of technology to the forefront — and no topic, whether morbid or mind-bending, is off limits. It's a daring, thought-provoking blend that's led to widespread acclaim... and a consistent demand for new episodes during the long wait between seasons.
For the show's fans, the worst part about Black Mirror is that the episodes go too fast and we're stuck waiting another year and some change for a new batch of chapters. Fortunately, a Black Mirror movie expanded this universe and highlighted further consequences of modern technology, whether realistic, blown out of proportion, or fantasy-driven. There are also other addicting sci-fi horror TV shows and movies just waiting to be streamed.
Whether you're looking for an anthology series that's similar to Black Mirror or something entirely different but still on brand, here are sci-fi horror shows to watch if you love the show that breaks down social constructs and highlights the flaws of technology.
Altered Carbon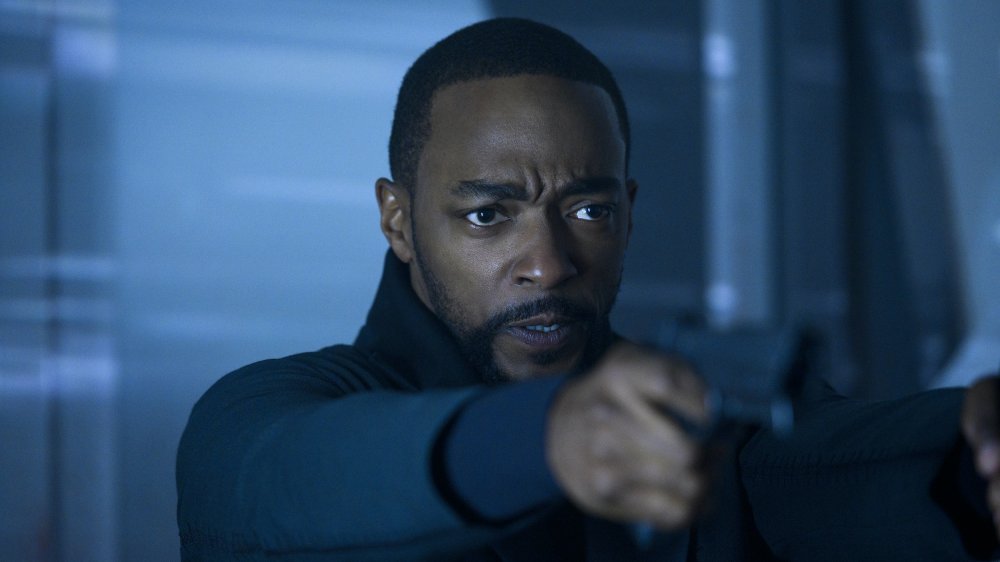 Altered Carbon is miles removed from Black Mirror, but still focuses on a dystopian world that includes technology we can still only dream of. While Altered Carbon isn't an anthology series, it does boast a narrative gimmick allowing showrunners to switch up the actor playing the main character, Takeshi Kovacs.
What makes this possible — and makes the show unique — is that the people of this universe have found a way to live forever. Thanks to stacks, which act as discs that hold a person's consciousness, people are virtually immortal. Stacks are placed in sleeves, which are vessels that are replaceable. As long as a stack isn't damaged, a sleeve can get destroyed and in theory, die — and a person could have his or her stack placed in another sleeve an unlimited amount of times.
Altered Carbon is more sci-fi than horror, yet the technology in the story makes it ideal for viewers who enjoy Black Mirror.
Amazing Stories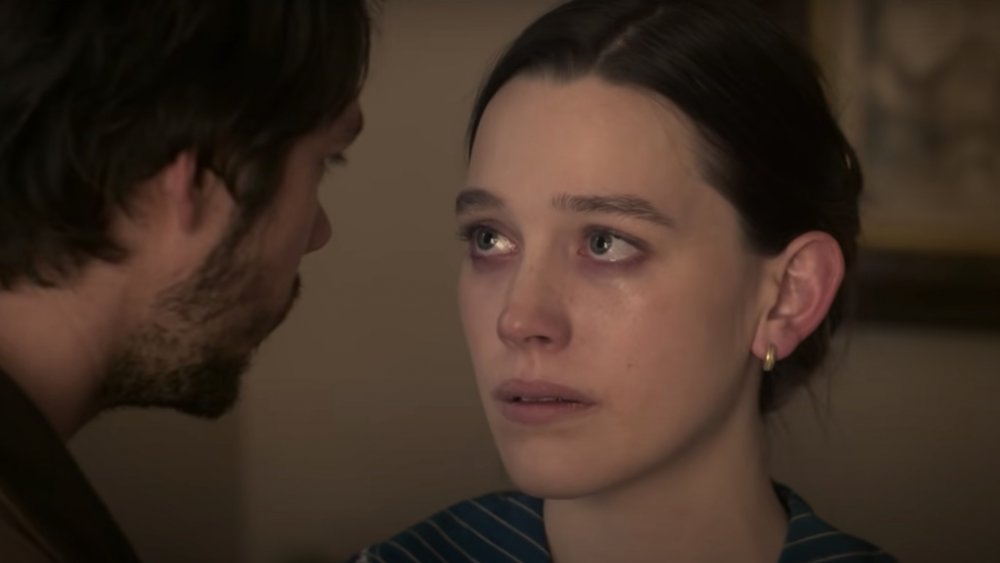 The original Amazing Stories television series, created and produced by Steven Spielberg, aired for two seasons in the '80s. While not a huge ratings winner, the show was a cult favorite — one whose enduring popularity led to a revival on the Apple TV+ streaming platform in 2020. Spielberg remains an executive producer of the show, which features actors you'll likely recognize (such as Victoria Pedretti, who stars in Netflix hits The Haunting of Hill House and You).
This anthology series, which also creates unique scenarios that challenge the mind, such as a dude going back in time to meet the love of his life and eventually getting stuck in the past while his love is shot to the future, is more kid-friendly and less intense than, say, Black Mirror. Nonetheless, Amazing Stories takes the viewer on many journeys while being rather bingeable and fun. Whether you're looking to pass the time enjoyably or get lost in fascinating imaginary worlds, Amazing Stories will do the trick.
Electric Dreams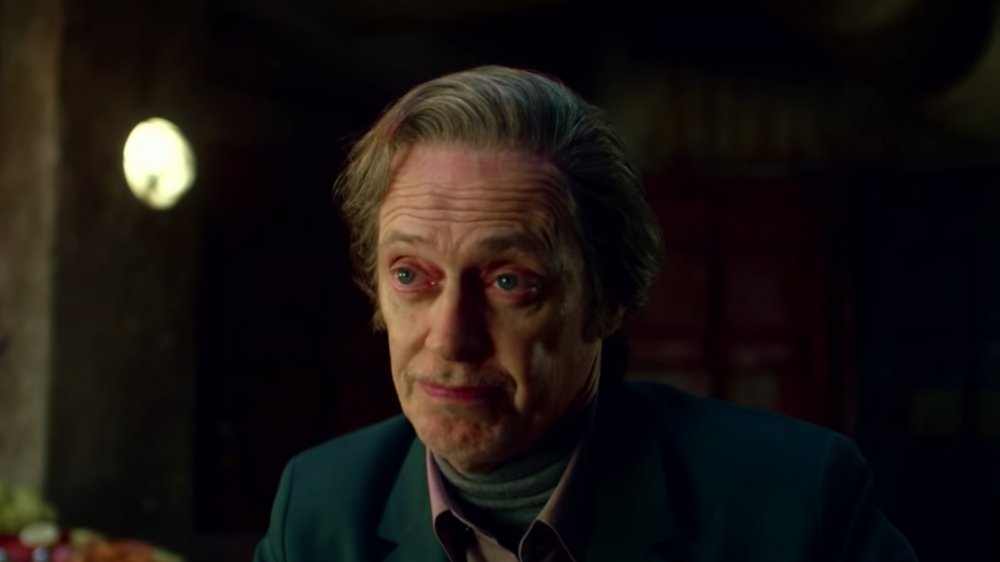 Another anthology series, Electric Dreams almost feels like it's taking place in a Black Mirror universe, or at least created by the same people. Based on the works of science fiction author Philip K. Dick, this series incorporates futuristic technology such as flying cars and hyper-realistic virtual reality. In the first episode, the main character escapes his everyday life with vacations, like most of us do... only these vacations take place through an advanced VR system.
Taking full advantage of its anthology format, Electric Dreams features star power from Anna Paquin, Steve Buscemi, Richard Madden, Bryan Cranston, and others. The episodes go fast, and like Black Mirror, they'll often leave you thinking about the meaning of life as the end credits roll. After the first episode, it's not unreasonable to think Electric Dreams and Black Mirror share the same DNA, yet the actual stories and meanings are distinguishable enough when dissected.
The Handmaid's Tale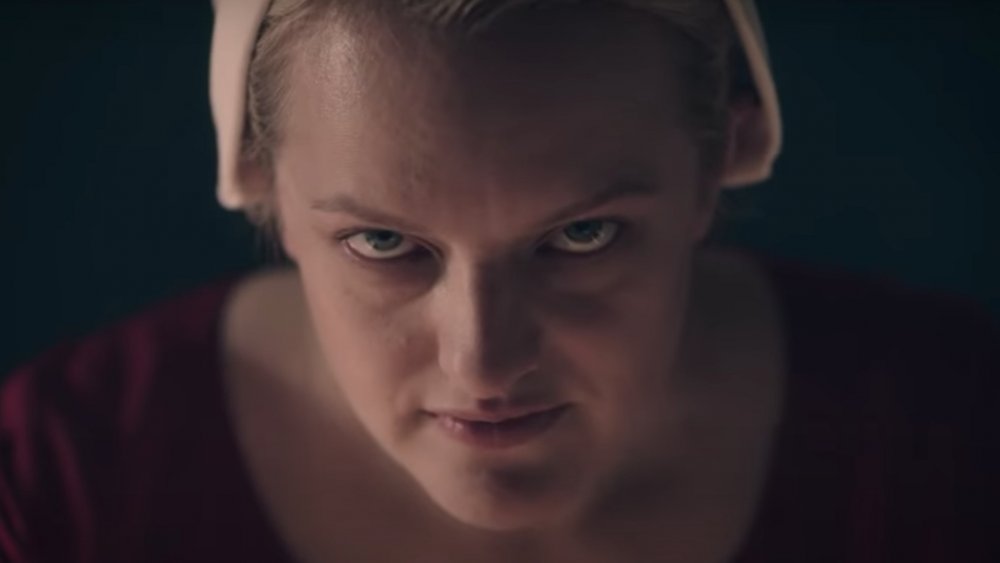 The Handmaid's Tale isn't really anything like Black Mirror, but this Hulu original is similarly difficult to stop watching once the viewer pushes play. Adapted from Margaret Atwood's 1985 dystopian novel of the same name, it can be a brutally difficult watch, not least because of the Second American Civil War setting it takes place in — as well as the way the people of this civilization are treated, especially the titular handmaids (a term used to describe the last fertile women in America), who are forced to be child-bearing slaves. 
The Handmaid's Tale can routinely make the audience angry as it goes along, but that's because of its disturbing nature, the way multiple main characters are treated, and the epic storytelling that, unlike Black Mirror, needs little technology. Still, despite the differences between the two shows, the dystopian thread that connects them should satisfy fans of either series.
Humans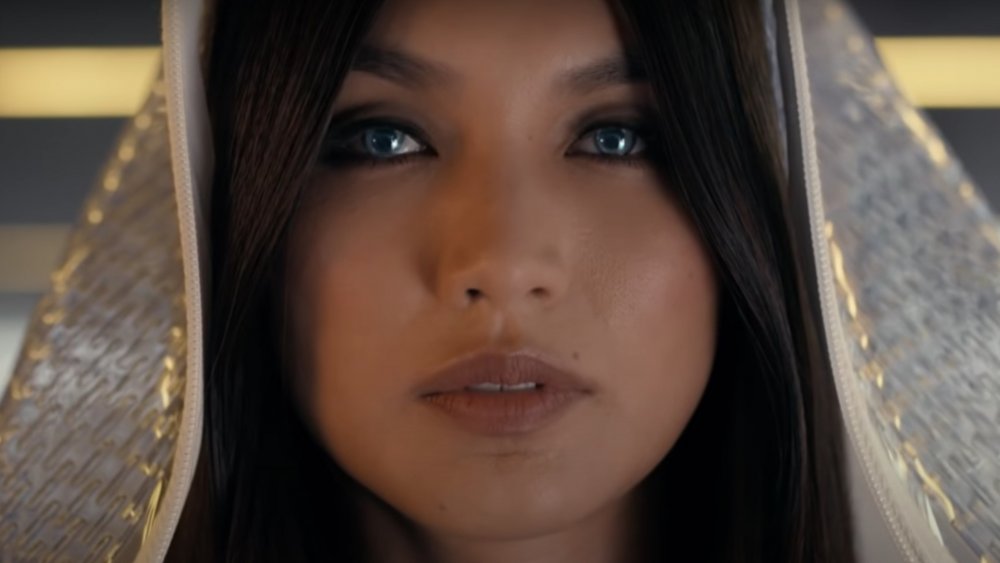 Worth a recommendation for any sci-fi fan looking to get lost in dystopian futures, Humans takes place in a world where humans live with lifelike robots, known as Synths, that are used as household assistants. Created by Sam Vincent and Jonathan Brackley, the show is based on the Swedish science fiction drama Real Humans.
While not entirely similar to Black Mirror, the futuristic setting is intriguing, especially for those interested in AI — and new converts can binge-watch three glorious seasons of Humans on platforms such as Amazon Prime Video. This might not be the most mind-bending or horror-filled series on TV, but it's entertaining nonetheless and still takes the audience on a dive into the world of artificial intelligence, questions of consciousness, robotics, and science fiction. Stories about AI are always fascinating, but after watching them, it's hard to not think that it might not be such a bad thing for humans to do their own household chores.
Maniac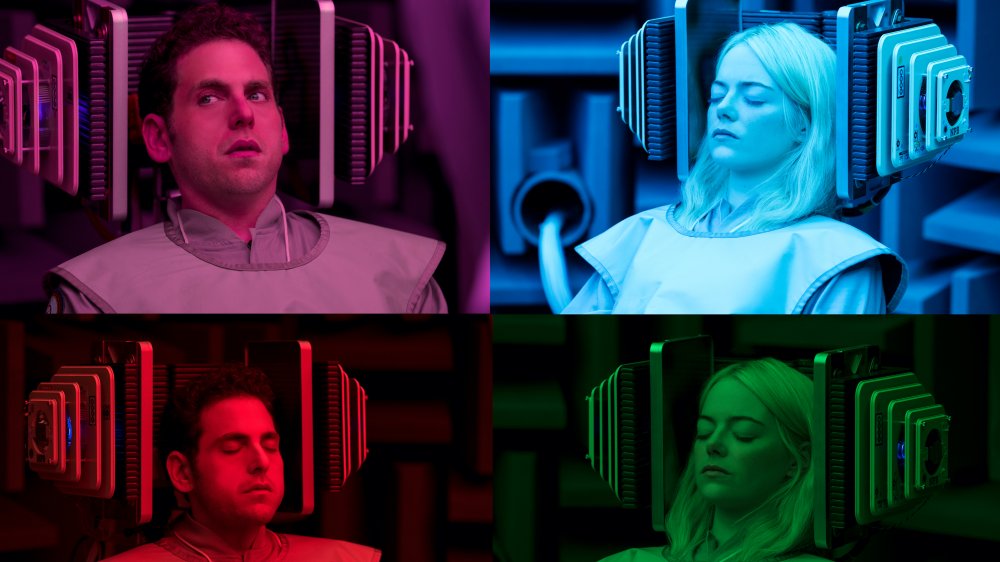 Maniac is weird in all the right ways. This addictive, excellently acted dark comedy series, starring Emma Stone, Jonah Hill, Sally Field, and others, takes the audience into a retro-futuristic world. While not an anthology, the episodes link Stone and Hill's characters together in different lives and backstories through their experiences as part of a pharmaceutical trial, which sort of gives it an anthology touch.
Stone and Hill's characters, Annie Landsberg and Owen Milgrim, both suffer from mental trauma, but the trial is said to solve any mental issue. Of course, the extreme pill-taking experiment doesn't go according to plan — let's just say a machine goes haywire, typical of sci-fi plots. Still, seeing the two actors jump from character to character makes for a thrilling ride, and the world that's created could take place 30 years ago or 30 years in the future.
Night Gallery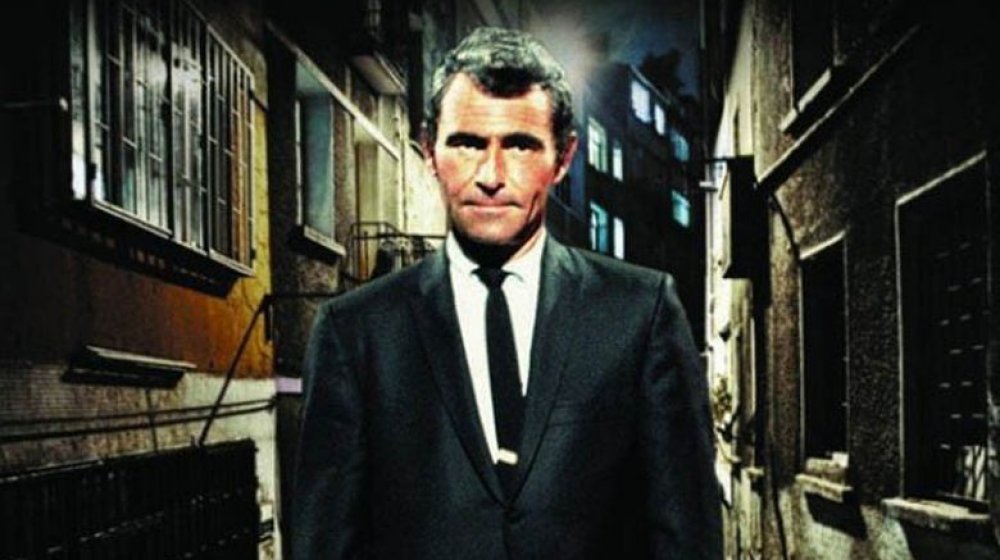 More horror than science fiction, Night Gallery features a collection of macabre episodes tinged with supernatural elements. Similar to The Twilight Zone, Night Gallery has Rod Serling's creative genius all over it. For one, he's the on-air host of Night Gallery. He was also very involved with the series offscreen. While both shows are similar because of the anthology nature and Serling's presence, Night Gallery is the horror/supernatural version of The Twilight Zone.
One isn't necessarily better than the other, although Twilight Zone tends to be more familiar and has since gotten yet another reboot. If you're craving a horror anthology series, you should turn to Night Gallery, and then to Twilight Zone once you feel like downing a full glass of sci-fi. Night Gallery packages each tale as a painting in an art gallery, setting the eerie stage for the unfortunate (yet entertaining) events ahead.
Orphan Black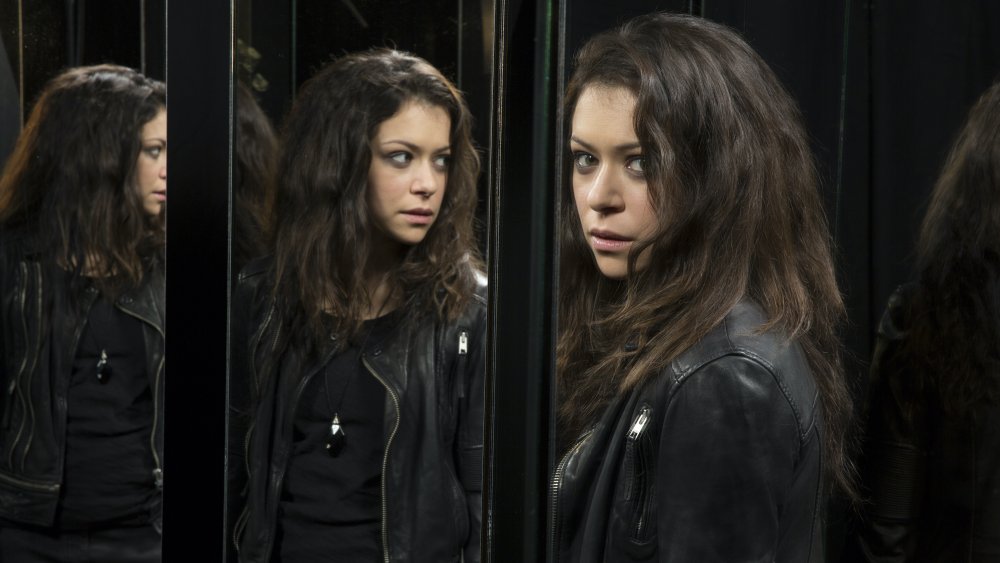 If it's science fiction you desire, Orphan Black will deliver. The Canadian sci-fi thriller revolves around the theme of cloning and Tatiana Maslany does an epic job no matter what persona/clone she's inhabiting. Without giving too much away, the pilot shows Maslany's character, Sarah Manning, witnessing the suicide of Beth Childs, who's also played by Maslany. Although the questions surrounding her doppelgänger's death are eventually answered, that doesn't stop Manning, a con artist, from stealing Beth's life (money and boyfriend included). Because this is a TV show with a science fiction twist, Maslany's plan backfires and the audience is taken on a wickedly smart ride that's hard to stop watching once you've started. It isn't an anthology like Black Mirror, but if it's dark, clever sci-fi you're after, Orphan Black has everything you're looking for.
Room 104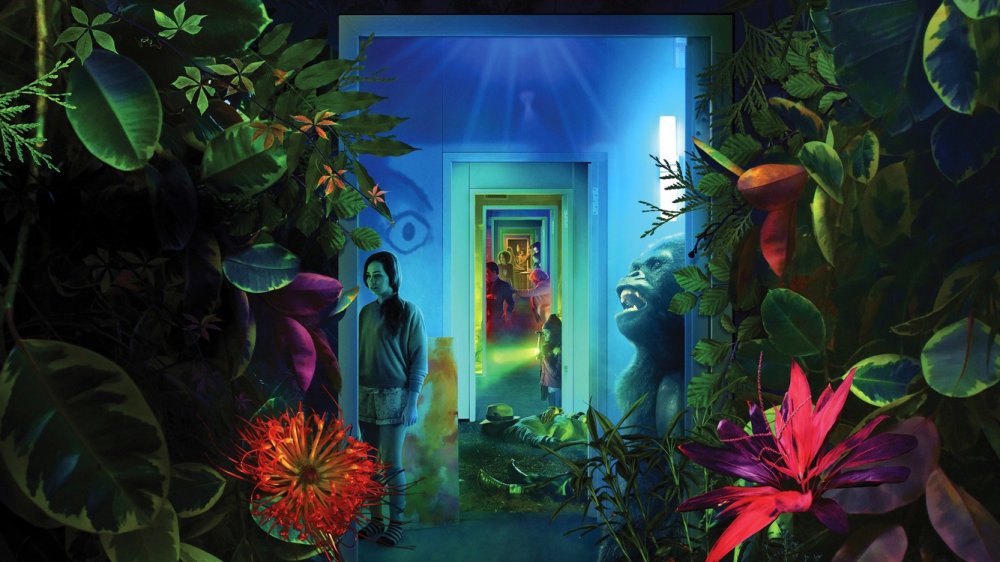 Room 104, similar to Black Mirror, features a new story in each episode. However, each episode is set in the same motel room and the plot revolves around the people who pass through. What makes Room 104 unique is that the plots aren't the only aspect that changes: the show also shuffles between genres, from comedy to horror to thriller. As with all anthology series — in the words of one character — you never know what you're gonna get.
Like a real-life motel room, the stories and lives of each guest have a wide range of differences. Fans can also play "spot the star" throughout, thanks to a constantly changing ensemble that includes James Van Der Beek, Mahershala Ali, Melonie Diaz, Rainn Wilson, and Ellen Geer, to name just a few. All those changes mean that not every episode of Room 104 will satisfy every viewer, but if you're up for an unpredictable ride, book a reservation here.
Sense8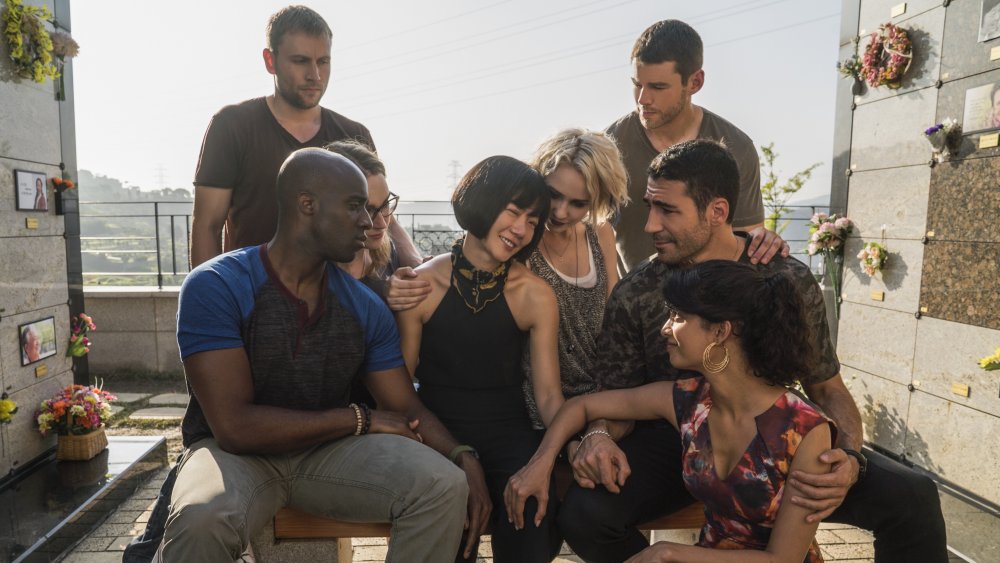 Sense8 is similar to The Umbrella Academy (which is itself similar to X-Men) in the sense that it gathers eight strangers with powers that are connected to one another. As a result of being mentally and emotionally linked, each member shares telepathic visions and thoughts, which is where this show starts to take its own shape and separate itself from other stories about makeshift super-powered families.
Sense8 brings together eight characters from all over the world, making it possible to explore different viewpoints and lifestyles, not just traditional subjects of sci-fi such as technology and artificial intelligence.
Adding extra incentive for sci-fi fans, this series has a truly impressive genre pedigree: Lana Wachowski and Lilly Wachowski, who wrote and directed The Matrix, also created Sense8 alongside J. Michael Straczynski. Tuning in to a new show is always something of a gamble, but if your tastes run to dystopian sci-fi, you know you're in good hands here.
The Twilight Zone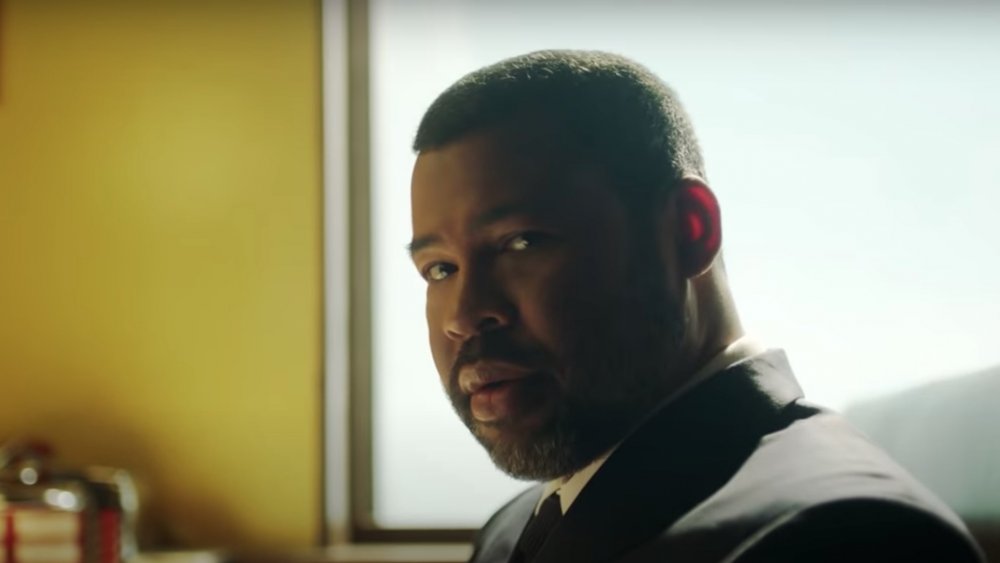 While The Twilight Zone isn't the first-ever anthology series, shows like Black Mirror likely wouldn't be possible without the success of that enduring hit. After all, whether you've seen an episode of this anthology thriller or not, you've likely heard of it before.
The success of the original Twilight Zone, which aired from 1959-1964, has led to multiple reboots — the first from 1985-'89, and another, produced for the CBS All Access streaming platform, in 2019. For the latter attempt, Jordan Peele put his own spin on the classic format. A master of horror (see: Get Out and Us), Peele gave his version of Twilight Zone a relatable feel and vibe similar to Black Mirror.
Setting the tone for the series, the first episode stars Kumail Nanjiani as a struggling comedian who gives up everything to become successful... a rich premise providing the perfect setup for a story giving audiences that classic spine-tingling Twilight Zone treatment.
Westworld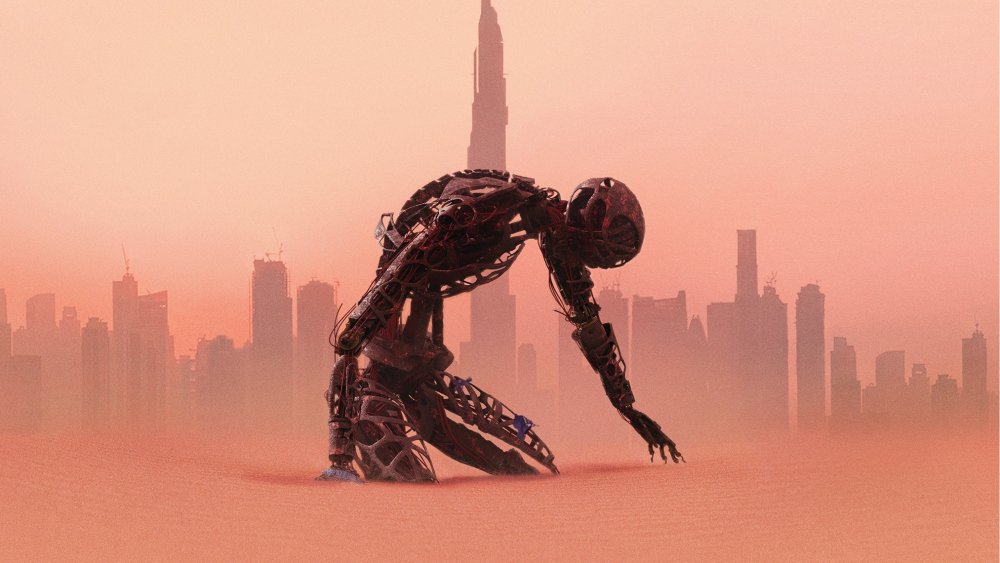 Taking off from the 1973 film of the same name, Westworld revolves around a story that could have been a terrific Black Mirror plot. The show takes place in a world where highly advanced robots don't know they're robots and people escape reality via artificial consciousness. Set in a theme park, this dystopian show introduces viewers to guests who get to live out their wildest fantasies in a technologically advanced Wild West setting.
The theme park is populated by androids known as "hosts" who are, to put it mildly, treated unfairly by the uber-rich who can afford to indulge their thirsts and fantasies. As any science fiction fan might expect, the programmed hosts ultimately question their humanity (or lack thereof); meanwhile, the rich vacationers can get away with anything they want without repercussions. Hungry for more dark sci-fi between Black Mirror seasons? Westworld is an ideal destination.