Why Was Stingray Not In Cobra Kai Season 3?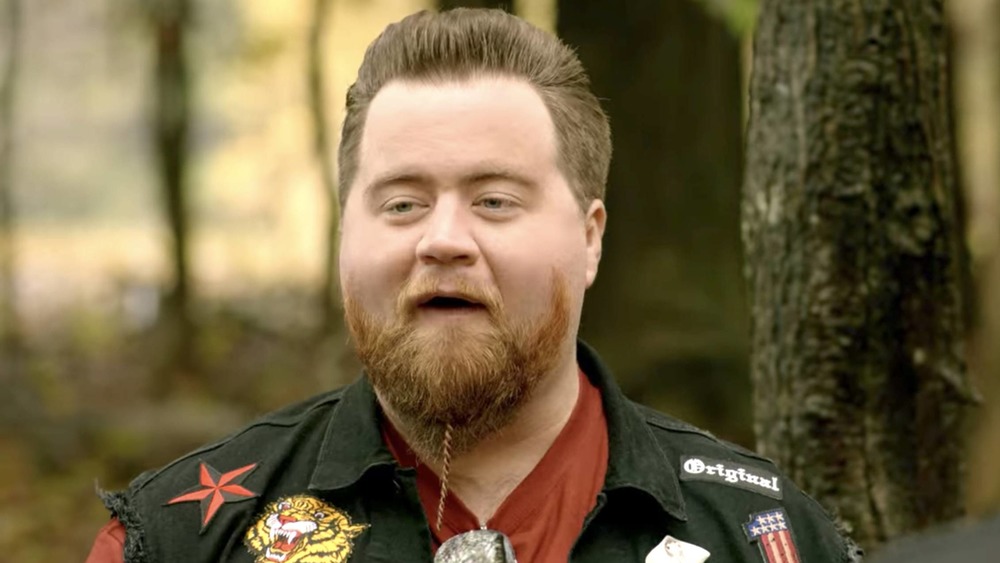 Netflix
Minor spoilers for Cobra Kai season 3 ahead!
There are many reasons why so many people love Cobra Kai. It's incredibly funny with plenty of hilarious bits, but it doesn't slack on the dramatic moments that punch you right in the gut, either. Plus, there are numerous intricate fight scenes, including the one at the high school in the season 2 finale, a scene that would impress even the accomplished fight choreographers behind Netflix's Daredevil (a.k.a. the canceled series that over 21% of people miss the most).
Of course, some people just tune in to see what their favorite karate students from the 1980s are up to these days. Ralph Macchio reprises his role as Daniel LaRusso from the original Karate Kid in 1984 while William Zabka is back as his rival, Johnny Lawrence — and that's just the beginning. Cobra Kai packs in more '80s nostalgia than you can fit inside a Trapper Keeper, but it still provides time to let its new characters breathe. 
One of the highlights over the last three seasons has been seeing Daniel and Johnny's students learn from their mistakes and grow into better people than their senseis ... the main exception being Raymond a.k.a. Stingray (Paul Walter Hauser). He was introduced in season 2 as a Home Depot employee who later enrolls at the Cobra Kai dojo, becoming Johnny's oldest student by a pretty substantial margin. He later goes in for a job interview at the high school and finds himself in the middle of the brawl that breaks out between Cobra Kai and Miyagi-Do students, and that's the last time we ever see him. So what happened?
Stingray is on probation from the fight and can't get anywhere near a child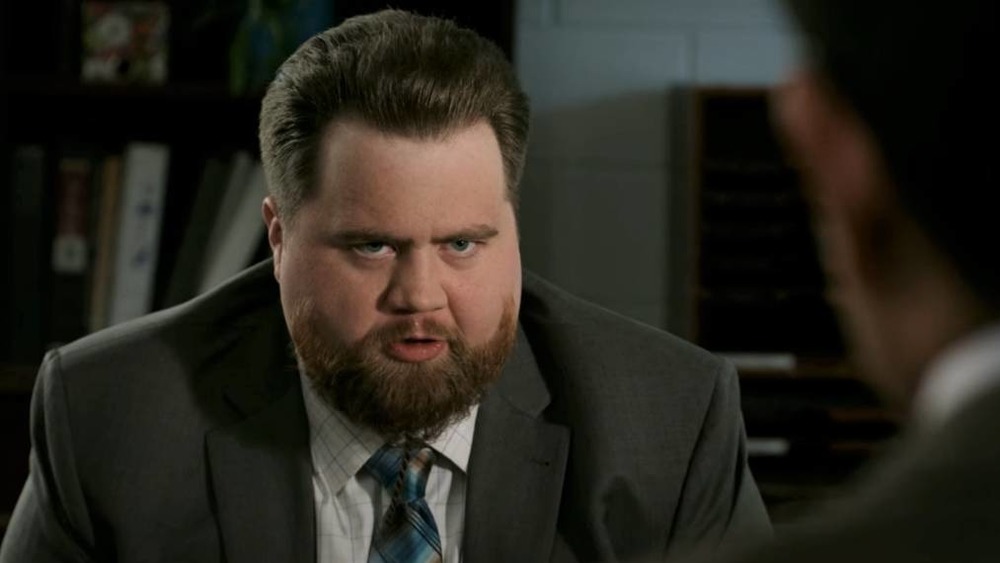 Netflix
The official in-universe explanation for why Stingray suddenly goes AWOL right when the terf war between Cobra Kai and Miyagi-Do heats up comes in season 3, episode 1, "Aftermath." Daniel LaRusso and his wife, Amanda (Courtney Henggeler), attend a PTA meeting where all the parents have gathered to discuss how they're going to ensure that something like the season 2 brawl doesn't happen again. One of the people in the crowd brings up the "neck-beard teacher" who got involved in the scuffle, leading to one of the school administrators to say, "Last we heard [Raymond's] on probation and not allowed within 500 feet of any child." 
That restraining order would certainly put a damper on his karate lessons at the Cobra Kai dojo, and it makes for a handy explanation for why he's also no longer seen hanging out with his old chums outside of school hours. Netflix hasn't offered any official explanation for why actor Paul Walter Hauser didn't come back to lay down the pain, but if you look at his IMDb credits as of late, he's a star on the rise. 
He had the lead role in 2019's Richard Jewell and has also starred in other high-profile projects, such as BlacKkKlansman, Da 5 Bloods, and Songbird,  the star-studded pandemic thriller that killed it on Amazon. If we were to wager a guess, it's likely Hauser was just too busy to come back for a supporting role on a show that already has a sizable cast. He's also fairly booked for the foreseeable future. You can see him next in one of the upcoming Disney movies in 2021 you won't want to miss, the live-action Cruella. It's possible he could have time for a quick cameo in Cobra Kai season 4, but either way, the future is very bright for Hauser regardless of whether or not he's beating up any kids.