The Star-Studded Pandemic Thriller That's Killing It On Amazon Video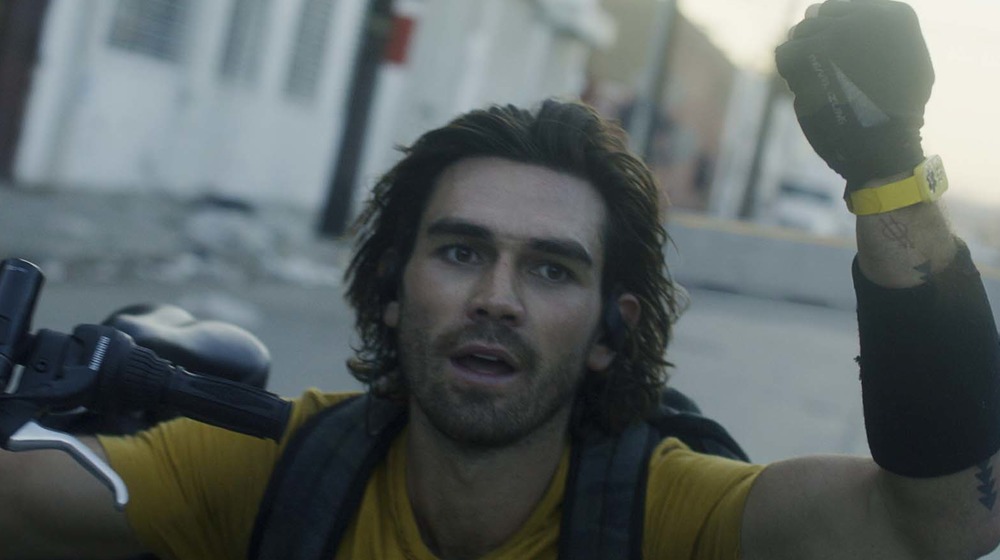 STX Films
We may receive a commission on purchases made from links.
A particularly timely new movie is proving that people really do want to watch pandemic-themed entertainment. Songbird, a Michael Bay-produced dystopian romantic thriller about "COVID-23," is the number one movie on Amazon Prime Video, according to video on demand chart service FlixPatrol.
Songbird is set in 2024. COVID-19 has mutated into COVID-23, and the world has entered a four-year lockdown state that's enforced by martial law. Sick people are forcibly put in quarantine camps. The story follows a bicycle courier named Nico (Riverdale's KJ Apa), who has an immunity to the disease after being previously infected. He's in a virtual relationship with Sara (Descendents' Sofia Carson), though they can't be together in person due to the lockdown restrictions. Sara lives with her grandmother, who begins to show signs of infection. That means that the goon squad is going to come for them, and Nico vows to keep Sara from being taken, no matter what.
Songbird has a star-studded cast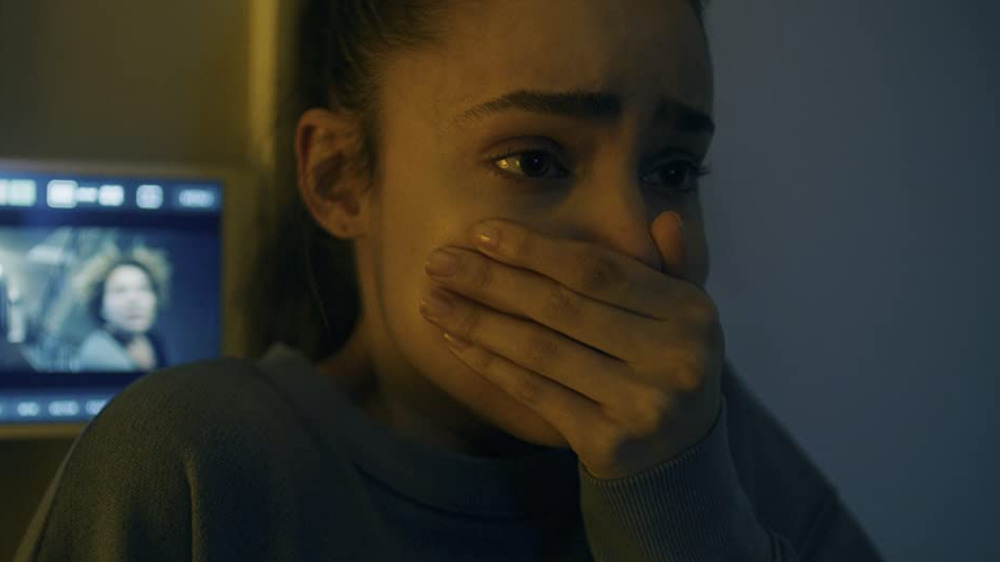 STX Films
In addition to Apa and Carson, the movie's cast includes Craig Robinson, Bradley Whitford, Peter Stormare, Alexandra Daddario, Paul Walter Hauser, and Demi Moore. It was directed by Adam Mason and written by Mason and Simon Boyes. Action movie maestro Michael Bay produced through his Platinum Dunes production company.
Songbird was one of the first movies to go into production after the spring shutdown, and the project came together very quickly. According to Entertainment Weekly, Mason and Boyes conceived of the idea right as parts of the country went into lockdown in March and pitched it to producers shortly after. The project was officially announced in May, and filmed in Los Angeles over the course of 17 days in July, making it the first movie to shoot in the city after a four-month shutdown. It's a low-budget, independently produced feature, and producer Adam Goodman told Deadline that the small scale of the production is what enabled it to get made. 
Of course, whether it's a good movie is a different story. Critics have not been kind, leaving Songbird currently sitting at a dismal 12% on Rotten Tomatoes. And even though audiences at home are renting it enough to push it to the top of Amazon's rankings, those who've seen it haven't been much kinder than the critics. It's hovering just under three stars out of five in the average viewer ratings on Amazon, with the top-rated user review stating that the movie is "not worth $20." Rent at your own risk.