The Canceled Netflix Show That Over 21% Of People Miss The Most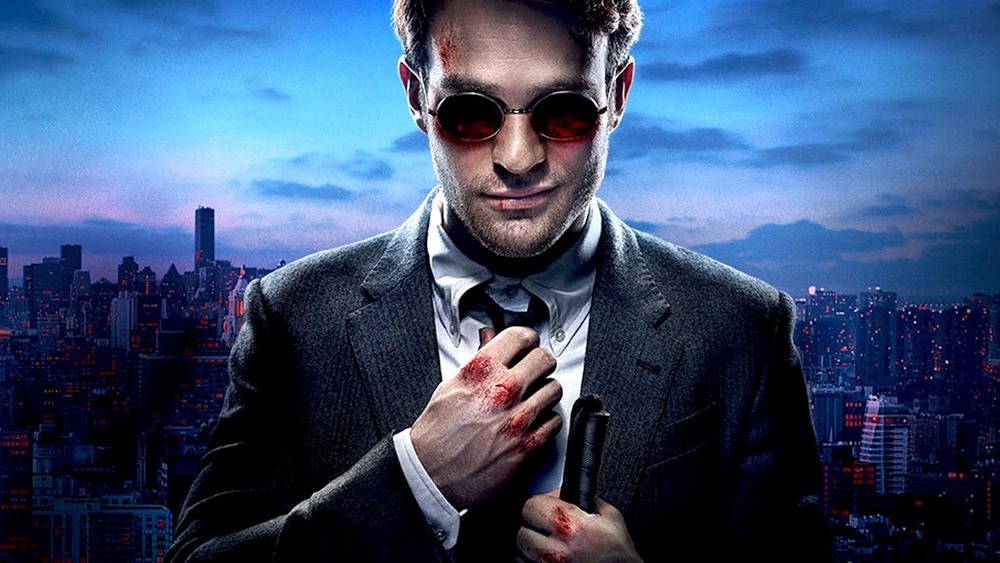 Netflix
Since its inception as a mail-order DVD company, Netflix has been the very definition of a game-changer in the entertainment industry. But when they pivoted to the VOD market in the mid-2000s, they evolved from game-changer to a full-blown industry disrupter, beating the entertainment world to market on the streaming craze that's become not only an invaluable part of people's day to day lives, but essentially the future of the entertainment industry itself.
Netflix played the role of interrupter again a few years ago when they pivoted to original programming. They've since flooded their platform with some of the best film and television projects (see Roma, The Irishman, Manhunter, Stranger Things, and more) produced in the past decade. As Netflix has continued to grow, their approach to serialized content has also shifted. As such, even some of their best shows have lasted no longer than two or three seasons — including the entirety of Netflix's slate of Marvel superhero offerings. That's a shame, according to the fans.
Looper asked Netflix viewers which of the streamer's canceled shows they'd most like to see return. Over 650 streaming lovers responded, and while there was some stiff competition, we now know one of those canceled Marvel projects is indeed the series Netflix fans miss the most. The show that bested the likes of Santa Clarita Diet, GLOW, and Altered Carbon? None other than the streamer's bruiser of a superhero series Daredevil. 21% of respondents cited Daredevil, with no other canceled property even coming close.
Created by Cloverfield writer-director Drew Goddard, Daredevil made its debut to raves back in 2015, setting a new standard for what a superhero series could be. Sadly, after two equally compelling seasons, Netflix's deal with Marvel struck ground, and Daredevil met the same untimely end as it's super-streaming brethren.
Netflix's Daredevil was the adaptation Marvel fans deserved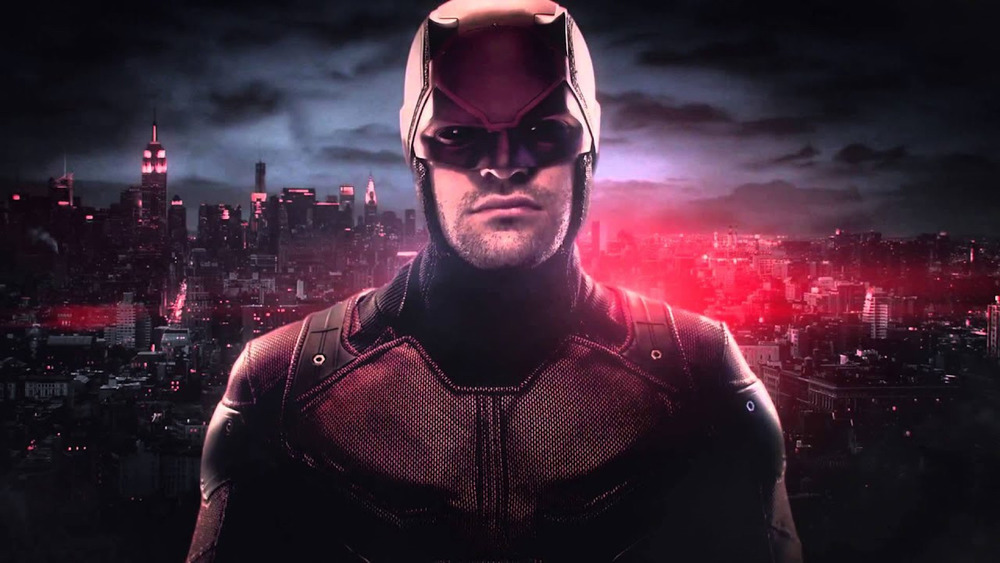 Netflix
Even as solid as Daredevil's counterparts were (particularly Kristen Rytter's super sleuth story Jessica Jones), Daredevil really was the gold standard for superhero series during its Netflix run. It even managed to cleanse the palette of the many Marvel fans who suffered through the much-maligned 2003 adaptation.
Perhaps more than any other factor, the devil really was in the casting of Netflix's Daredevil, with then-newcomer Charlie Cox delivering a standout performance as the Devil of Hell's Kitchen and his daytime counterpart, wounded soul lady-killer Matt Murdock. Once Drew Goddard and company found their man without fear, they surrounded him with a stellar supporting cast including the likes of Elden Henson (The Mighty Ducks, Idle Hands), Debrah Ann Woll (True Blood), Vincent D'Onofrio (Full Metal Jacket), Rosario Dawson (Sin City, The Mandalorian), Scott Glenn (The Silence of the Lambs, The Leftovers), and more.
Impeccable casting aside, what really made Daredevil click was the series' savvy blend of stark human drama and bone-breaking action. Truth is, series creatives delivered one of the best set pieces in Marvel history via that grueling one-shot hallway brawl in season 1, and only upped the ante from there, crafting Daredevil narratives as heady, harrowing, and heartfelt as anything in the pages of the beloved source material or the MCU at large. When it was over, well, fans were left wondering what might've been had the Hell's Kitchen gang gotten to continue their adventure. 

As it is, they may still get a look at what's ahead for Cox's Murdock with recent reports he'll be reprising his role in the upcoming MCU Spider-Man flick. Should that come to fruition, it wouldn't be hard to imagine a new Daredevil series hitting Disney+ in the near future.