The Mandalorian Just Toppled Game Of Thrones By Breaking This Record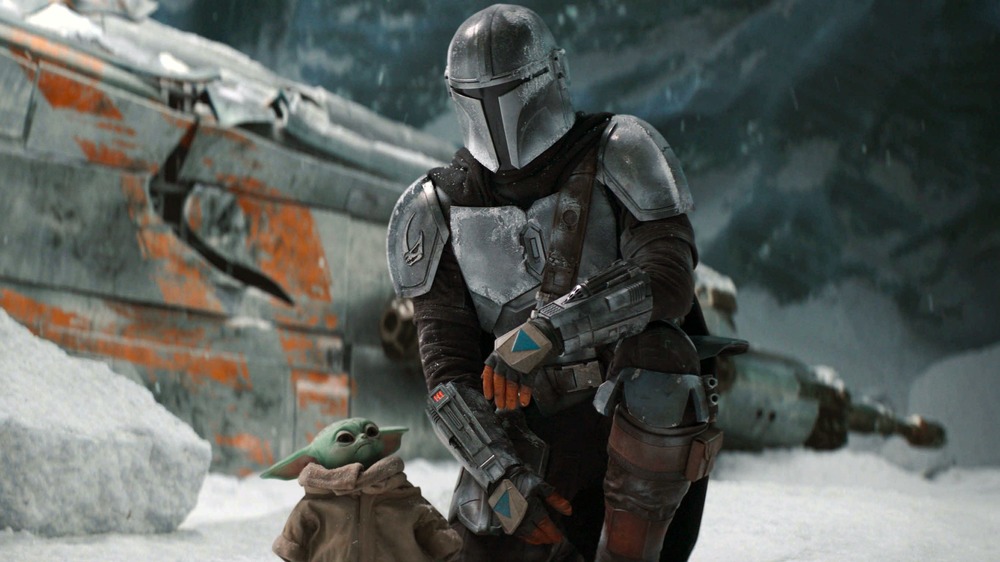 Disney+
Disney+'s flagship show just broke a slightly dubious record.
According to a report by Variety, who got their data from TorrentFreak, The Mandalorian has become the most pirated show of the year, knocking HBO's massive fantasy epic Game of Thrones out of the top spot after several years.
All in all, this analysis makes complete sense; Game of Thrones came to an end in May of 2019 with a wildly unpopular series finale, while The Mandalorian concluded its extremely popular second season in December of 2020, with plenty of huge spin-offs coming to Disney+.
Meanwhile, plenty of other shows were pirated from streaming services alongside The Mandalorian; in the second through fifth spots, Amazon's The Boys, HBO's Westworld, Amazon's Vikings, and the CBS All Access original Star Trek: Picard. As Variety notes, sci-fi and fantasy are usually the most pirated shows, so this list follows previous years trends... though Game of Thrones lost its title as the most frequently pirated show around.
Game of Thrones' popularity has dimmed since its series finale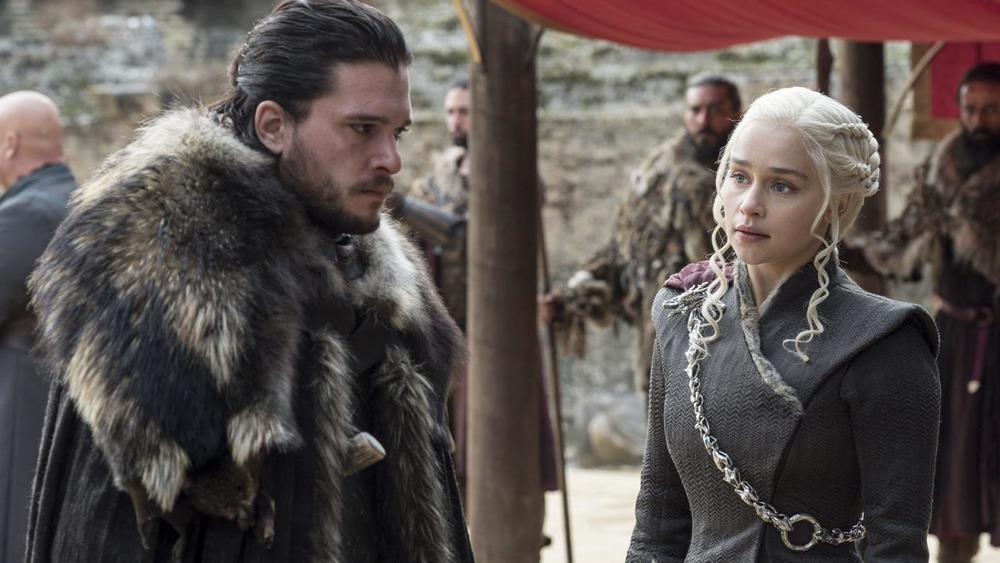 HBO
After spending nearly a decade as one of the most popular shows in television history, winning multiple Emmys, and serving as a cultural zeitgeist, Game of Thrones and its showrunners, David Benioff and D.B. Weiss, seemed to squander all of the goodwill the creators and the show itself had all earned over the years. In the aftermath of the short and final eighth seasons, fans loudly expressed their frustration over everything from crazy on-screen mistakes to botched character development to the rushed final six episodes, and Game of Thrones largely disappeared from the cultural conversation after dominating it for years.
Though the prequel series House of the Dragon, which will focus on the ancient and troubled Targaryen family, received a green light at HBO, other Game of Thrones spin-offs have gotten the axe at the premium network, proving that the show's cultural influence is dwindling. Meanwhile, The Mandalorian, which earned an Emmy nomination for its debut season in 2019 and glowing reviews for its sophomore effort, is set to produce several spin-offs, including The Book of Boba Fett and an entire series centered on Rosario Dawson's Clone Wars-based character Ahsoka Tano.
In any case, Game of Thrones has been off the air for a few years, so it's no surprise that The Mandalorian has snagged the rather dubious honor of being the most pirated show of 2020. Both seasons of The Mandalorian are available to stream on Disney+, and all of Game of Thrones can be found on HBO Max.