The Steamy Shondaland Series Everyone's Binging On Netflix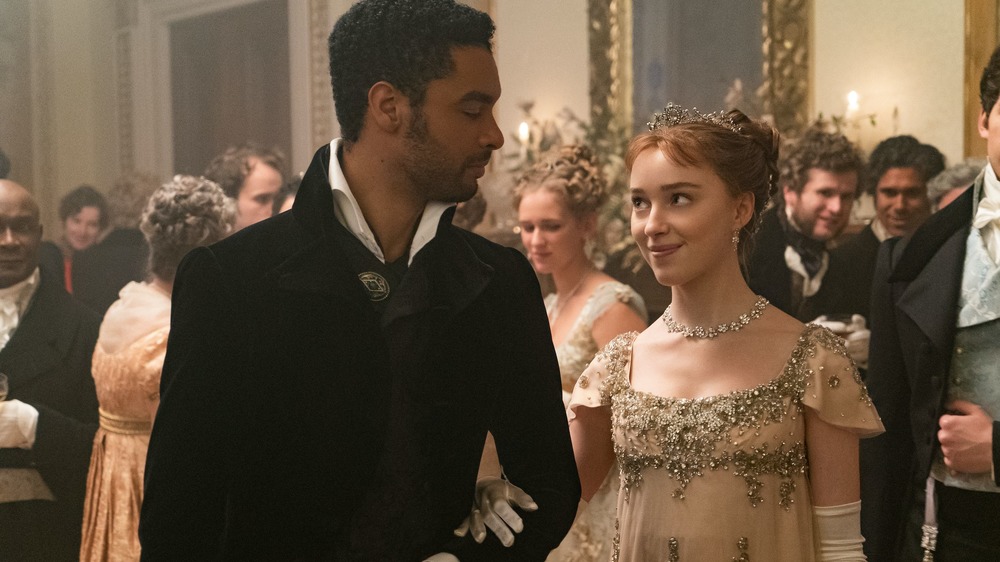 Netflix
Netflix's buzziest new series is a seriously steamy romp — and if you haven't watched it yet, you're definitely missing out.
After striking a huge deal with the streaming platform a few years ago, audiences have been waiting to see what acclaimed showrunner Shonda Rhimes — the mind behind huge hits like Scandal, Grey's Anatomy, Private Practice, and How to Get Away with Murder — would bring to Netflix. Unsurprisingly, Rhimes' first Netflix project, which is a product of her Shondaland production company, combines the razor-sharp dialogue and high-stakes drama of her other popular shows, but this time, the setting takes the audience across the pond and back in time.
  Bridgerton, which was created by Shondaland veteran Chris Van Dusen (who has worked on Grey's Anatomy, Scandal, and Private Practice) and is executive produced by Rhimes herself, premiered on Netflix on Christmas Day of 2020, and proved to be a pretty worthy gift for the platform's subscribers. Here's why you should definitely start watching Bridgerton, if you haven't already.
Bridgerton is a buzzy, clever series based on bestselling books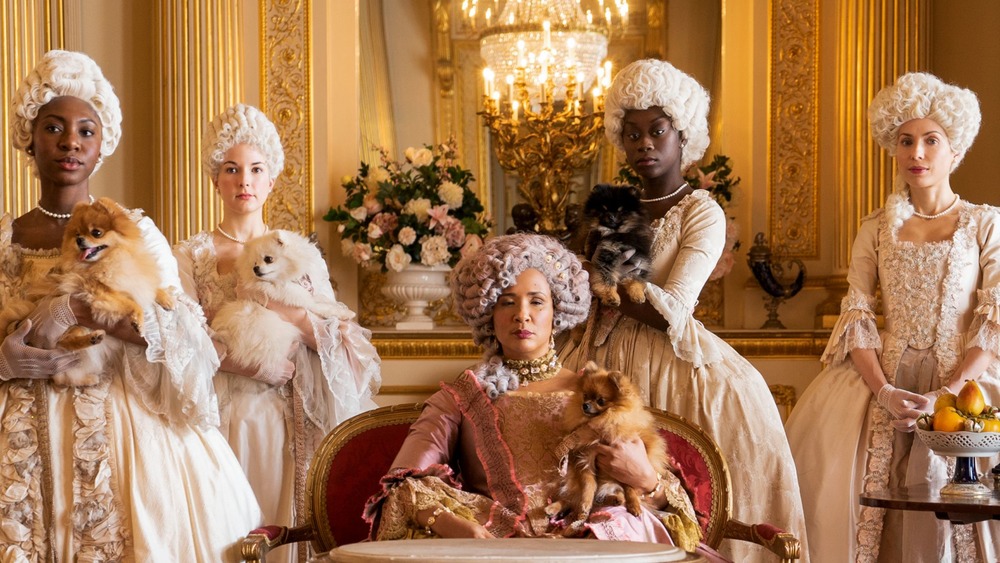 Netflix
Adapted from Julia Quinn's series of historical romance novels, Bridgerton transports viewers to Regency London (which took place in the early 1800s), giving them a glimpse at high society families all trying to keep their places at the very top of the pack. As the show begins, the wealthy Bridgerton family, led by widowed matriarch Lady Violet (Ruth Gemmell), prepare for a new social season, especially the family's eldest daughter, Daphne (Phoebe Dynevor), the family's crown jewel, who needs to find a suitable highborn husband to maintain her status.
Daphne's situation takes a pretty surprising turn when the Duke of Hastings, the handsome Simon Basset (Regé-Jean Page), makes an appearance at social functions, though rumor has it that the Duke has sworn never to marry at all. When Daphne and Simon meet, they decide to fake an interest in one another — allowing Simon to remain a bachelor and drumming up interest in Daphne from other suitors — but the longer they continue the ruse, the more that they realize their interest might be real. Meanwhile, all of the societal goings-on are overseen by the mysterious gossipmonger Lady Whistledown, whose identity is unknown... and who is voiced by none other than the legendary Dame Julie Andrews.
With a diverse cast led by Page and Dynevor, Bridgerton strikes the perfect balance between steamy romance, intriguing drama, and glamour and excess, and it's the perfect Christmastime escape as 2020 finally draws to a close. The entire first season of Bridgerton is available on Netflix now.