Robert Rodriguez On How He Got Sharkboy And Lavagirl To Return - Exclusive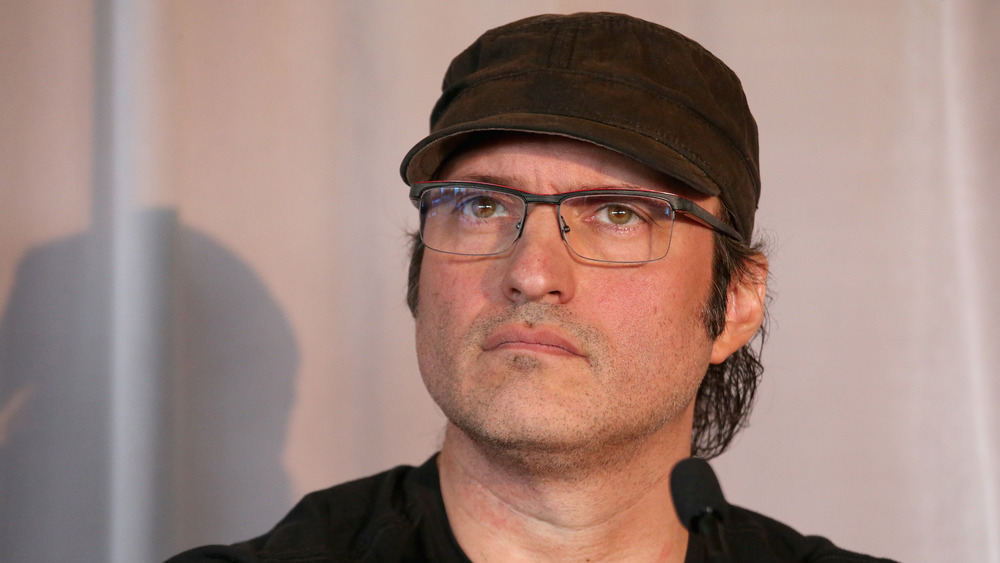 Gary Miller/Getty Images
We Can Be Heroes is something of a standalone follow-up to 2005's fantasy-action movie The Adventures of Sharkboy and Lavagirl. Robert Rodriguez wrote and directed both movies –- the first developed from a story by his son, Racer Rodriguez.
Although this new movie doesn't pick up where that first one left off, it revisits the worlds of Sharkboy and Lavagirl, as well as another of Rodriguez's family-friendly hits, Spy Kids, which spawned three direct sequels of its own. This time, super-powered kids have to save their superhero parents -– one of whom is Lavagirl — from alien invaders. When Rodriguez sat down for an exclusive interview with Looper, we asked what it was like to revisit his super-world after 15 years.
"I loved that film and always wanted to do something, maybe a reboot or an animated film with them as kids still, not as adults," Rodriguez explains. "Lavagirl being an adult happened as Heroes evolved, knowing that, hey, these characters [after 15 years] are the right age to have kids of their own. In fact, Taylor Dooley, who plays Lavagirl, has two kids of her own. So, it actually worked out really well. Heroes became an unofficial sequel even though it doesn't really work as a sequel because in the original film they were in the dream world and here they're just real. Sharkboy and Lavagirl just exist."
Rodriguez adds that Dooley was totally on board to be Lavagirl again. "When Netflix called her they told her she didn't have to dye her hair or anything, that she could wear a wig. She said, 'No, no. I'm dying my hair. I'm Lavagirl! I've been wanting to go back to that color.' It's now become a popular color. It wasn't back in the day. We had to concoct it, and now there's all kinds of versions of that color that you can find readily available. She totally went for it and it was really fun."
Robert Rodriguez talks about working with kids - including his own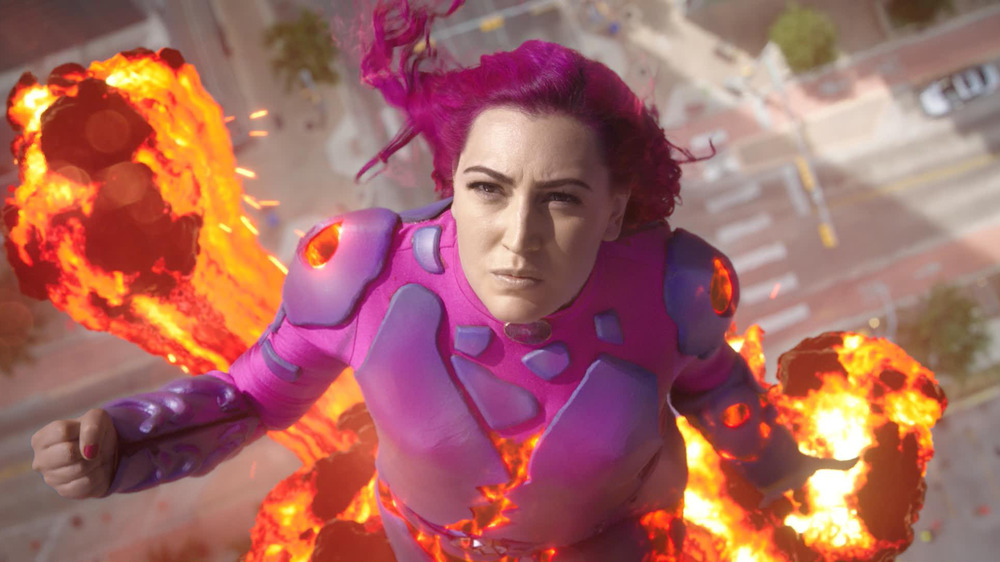 Netflix
Collaborating with kids is the key to making a family movie feel sincere, and Rodriguez knows that. It's also, as he says, "so much fun" to tap into that childlike energy. "You get to use your total imagination," he tells Looper. "You can't quite put all of these ideas in a grown-up film. [Working with kids], the colors are brighter, and the shapes can be very interesting and fun. The jokes are really aimed at the whole family."
Another level of excitement for him is working with his own family. "As I came up with the We Can Be Heroes script, my kids are now old enough that we all got to work together on it –- we all came up with all of these characters. Originally, we had 16 characters with so many different abilities. I kept wishing one of them could have shark strength and then I thought, 'Wow, we cracked the code on that 15 years ago. My son had such a great, empowering idea when he came up with Sharkboy and Lavagirl characters. He was the same age then -– five years old –- as the little girl [Vivien Lyra Blair] who plays Guppy in Heroes."
We Can Be Heroes premieres on Netflix on December 25.