The Touching Inspiration Behind Steve Trevor In Wonder Woman 1984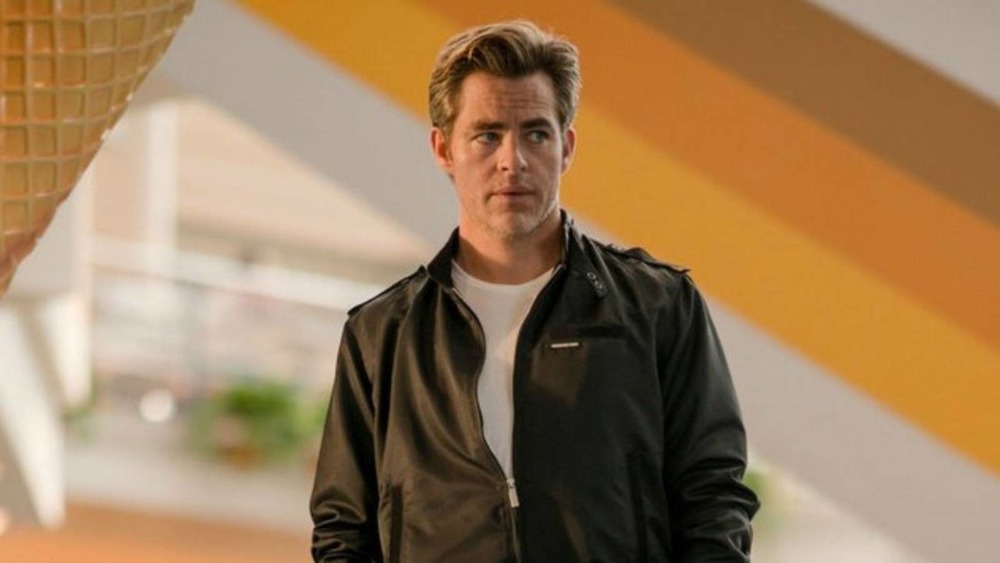 Warner Bros. Pictures/DC Films
After some touch-and-go developments, Wonder Woman 1984 is finally about to be released to the masses. In an unprecedented move, the superhero sequel will come out in theaters and on HBO Max on the same day: December 25, 2020. Plus, the film won't cost anything extra for HBO Max subscribers.
The film's opening scene has already been released online to give fans a taste of what they can expect from the upcoming movie, but even after this reveal, there's still a lot that's been hidden from the public. One aspect that has fans still scratching heads is how exactly Steve Trevor (Chris Pine) has come back from the dead; in 2017's Wonder Woman, Steve heroically sacrifices himself by detonating an aircraft in the sky to protect innocent civilians. Now, in 1984, he's alive and seemingly hasn't aged a day. 
Of course, in the world of comic books and their adaptations, death isn't always permanent. In fact, it would be downright weird if he didn't come back considering his connection with Diana Prince. As it turns out, Steve also has a special connection with director Patty Jenkins, and there's one moment in WW84, in particular, that holds special significance for the filmmaker. 
Patty Jenkins wrote Steve Trevor's speech about his love of flying in remembrance of her father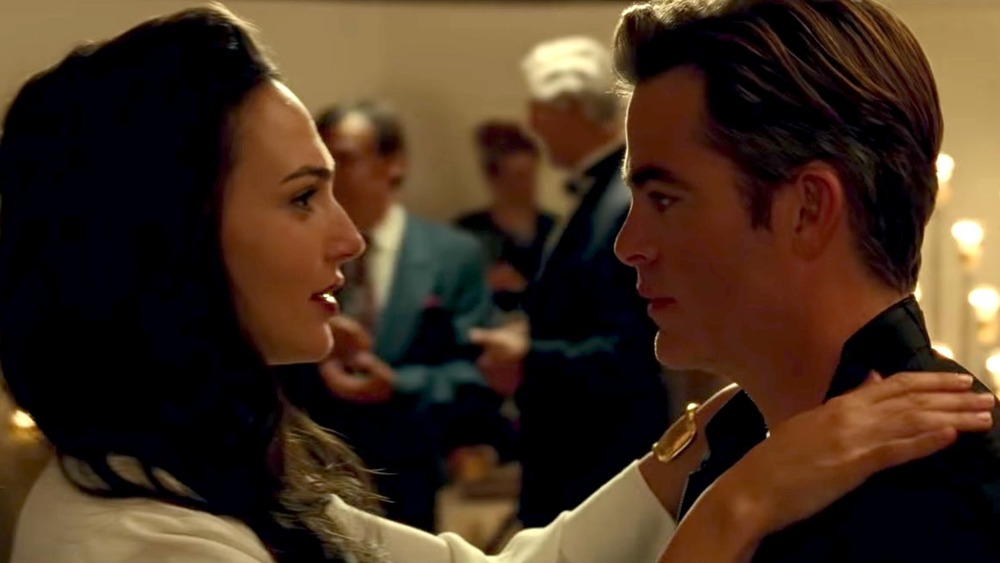 Warner Bros. Pictures/DC Films
Jenkins recently sat down for an interview with The Philadelphia Inquirer about her upcoming film. She discusses the unique release of WW84, as well as why she aimed to tell this story this way. This inevitably led to talking about Steve Trevor's return, including one scene in which he takes Diana into the sky on his jet and delivers a beautiful speech about his passion for flying. 
As it turns out, Jenkins was the one who wrote that speech, stating, "Yeah, I definitely wrote that little speech."
"There were three of us writing, and we all wrote different things, but that one was mine," Jenkins said.
Jenkins' father was actually a pilot in the Air Force who flew during the Vietnam War. He later trained pilots for the Royal Air Force, but he tragically lost his life years ago while performing an exercise. 
Jenkins went on to say, "There's a ton of [my father] in Steve. A ton. He passed away when I was a kid, but he's been a great inspiration for me throughout my life." 
Stories about pilots will continue being a regular component of Jenkins' filmography. She's set to direct the next feature-length Star Wars film, Rogue Squadron, which is scheduled to come out in 2023. She's also stated in the past how she has ideas for a third Wonder Woman film. The future's incredibly bright for the filmmaker, and for now, we can all appreciate her talents when Wonder Woman 1984 comes out in theaters and on HBO Max on December 25, 2020.