How Much Will It Cost To Watch Wonder Woman 1984 On HBO Max?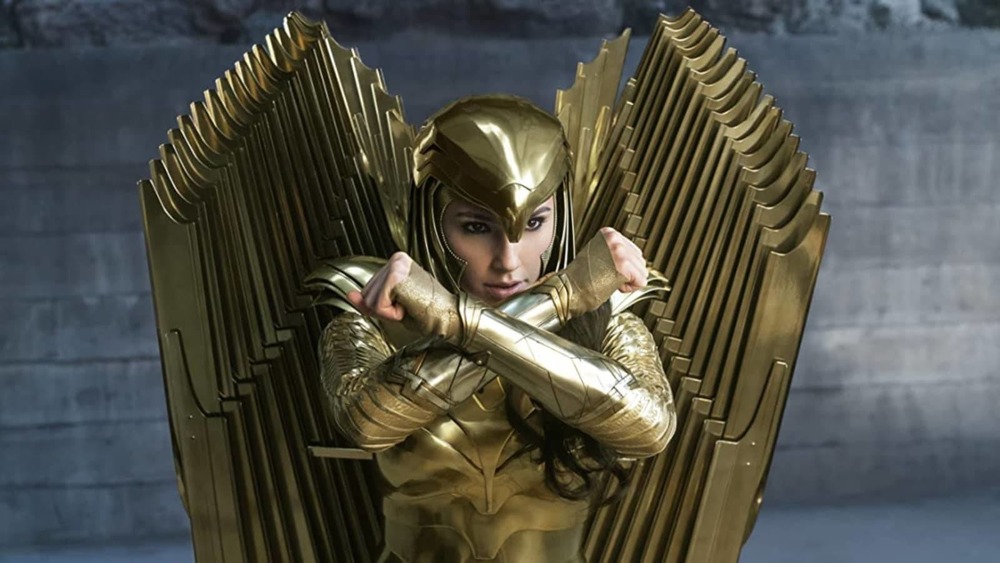 Warner Bros. Pictures
We're about to enter a brave new world in the way audiences consume media. 
Huge news dropped on November 18 when it was announced that Wonder Woman 1984 would be released in theaters on Christmas Day (where it's safe) as well as HBO Max. The superhero sequel was originally supposed to come out in November of 2019 but was pushed back to the summer of 2020 before landing at its current spot of Christmas Day. Expectations are high for the film, especially coming on the heels of the massive success of the first film, which grossed $821 million at the worldwide box office. There's no reason to think the sequel wouldn't have grossed over $1 billion had it been allowed to go to theaters under normal circumstances. However, unprecedented times call for unprecedented measures. 
Like most other blockbuster films, Wonder Woman 1984's release was delayed in light of the COVID-19 pandemic. A few films, such as Trolls World Tour and Artemis Foul, went straight to VOD or to streaming service. The only really comparable blockbuster film to forego a traditional theatrical release was Disney's Mulan, which was released in some theaters around the globe, but many people watched it on Disney+ as part of the service's Premier Access. That meant anyone who wanted to see the live-action Mulan film had to dish out an additional $29.99 to see the film back in September 2020. 
Of course, anyone will be able to watch Mulan with a regular old Disney+ subscription starting on December 4, 2020 — but the release strategy does raise the question about whether audiences will have to shell out a few extra bucks to see Wonder Woman 1984 on December 25. Luckily, according to CNN, it seems that won't be the case.
Wonder Woman 1984 will be free for all HBO Max subscribers... for one month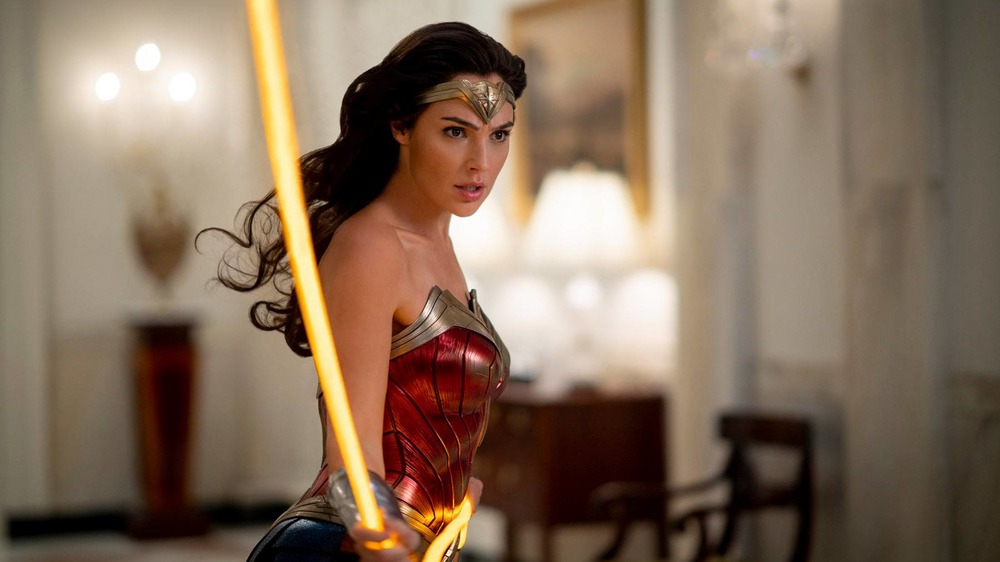 Warner Bros. Pictures
If having to pay $30 to watch Mulan left a bad taste in your mouth, then we have good news for you: Wonder Woman 1984 will be completely free to HBO Max subscribers when it's released on December 25, for one month. You won't have to deal with various tiers, or figure out how to make a purchase through the app. It'll be there on the streaming service's home page when you wake up on Christmas morning. 
Naturally, that doesn't mean it's 100 percent free of charge. You'll need an HBO Max subscription, which costs $14.99 a month. If there are even just two people in your household, then the $14.99 for a single month more than covers the cost of what watching Wonder Woman 1984 in theaters would be, in most areas. Plus, the Wonder Woman sequel is just one of many films you can watch via the service. There are numerous hidden gems on HBO Max, as well as original shows, that you can make your next binge-watch.
Take note of the one tiny caveat to this whole arrangement: Wonder Woman 1984 will only be available on HBO Max for a single month, until January 25, before it is removed from HBO Max. It will continue its theatrical run at that point, at this point shifting to a more conventional strategy (or as conventional as possible, in these times), and eventually, will go to VOD. At this point, anyone who didn't want to sign up for HBO Max in December/January will be able to rent it for a nominal fee. 
Will this strategy usher in a new way studios release movies, going forward? We'll just have to see how much money Wonder Woman 1984 generates, after it's released on December 25, to see if this is a viable method for the movie industry in the future.