The Chadwick Boseman Drama That's Dominating Netflix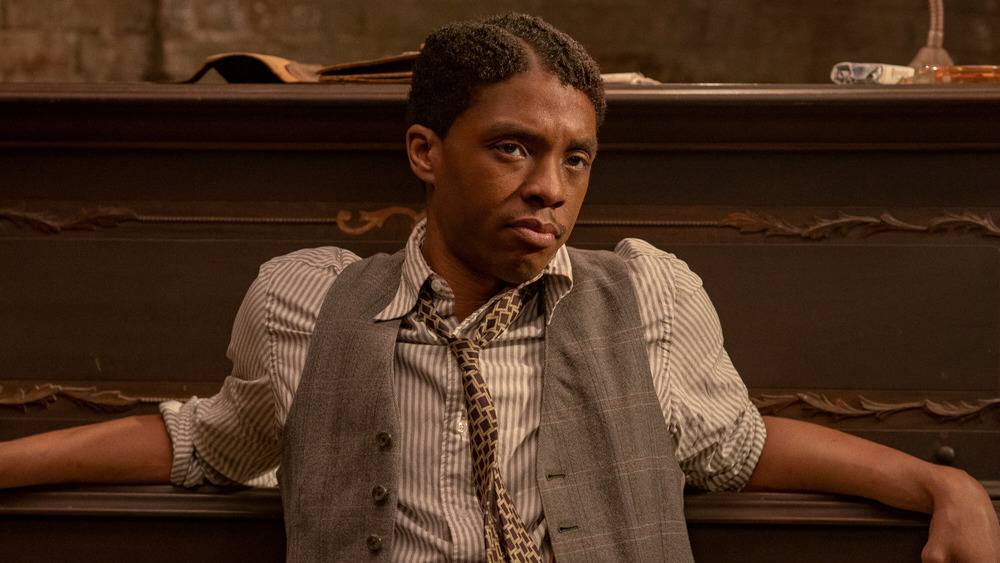 Netflix
The entertainment world lost one of the best, most promising actors of our generation earlier this year when Chadwick Boseman tragically passed away in August due to colon cancer. 
Boseman, who was primarily known for his role of T'Challa-Black Panther in the Marvel Cinematic Universe, continued to film a litany of roles while struggling with his illness unbeknownst to fans. In addition to portraying the King of Wakanda, Boseman had a number of dramatic roles in projects like Marshall, 21 Bridges, and Da 5 Bloods. Many fans were shocked to learn of everything he accomplished while sick, a list that continues to yield posthumous performances.
Boseman will reprise his role of T'Challa in the upcoming Marvel Disney+ series What If...?. Marvel Studios chief Kevin Feige has said Boseman recorded lines for "numerous episodes," so it should make for an emotional viewing when that series comes out later in 2021. The actor may have also just entered the Oscar race thanks to his final live-action performance in Netflix's Ma Rainey's Black Bottom, which you can view now to appreciate just what an immeasurable talent Boseman was. 
What's the plot of Ma Rainey's Black Bottom?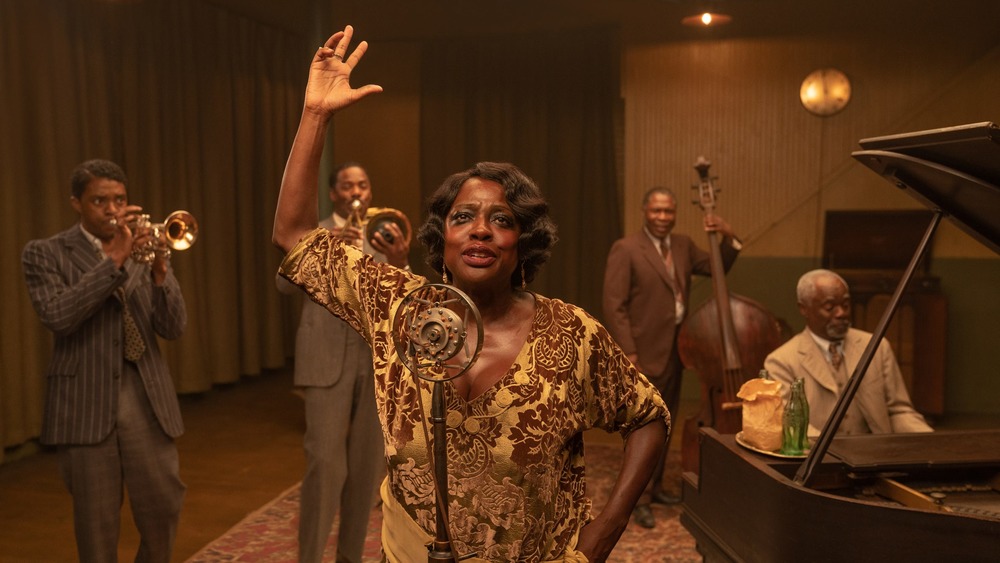 Netflix
Based on the play of the same name by August Wilson, Ma Rainey's Black Bottom follows the titular legendary blues singer as she and her band attend a Chicago recording studio. Before Ma (Viola Davis) even gets there, her band arrives early, and while most of them just want to practice, they keep getting sidelined by trumpeter Levee (Boseman). The horn player has an instinct for grandeur, and that involves setting himself up to record his own songs as well as make a move on Ma's girlfriend. 
Tensions begin to rise in the studio as the Black musicians constantly find themselves in conflict with the White managers and producers. In addition to a duo of powerhouse performances from Davis and Boseman, the film also stars Colman Domingo, Glynn Turman, and Michael Potts. George C. Wolfe directs the film, which is bound to be an awards contender later in 2021.
Should you watch Ma Rainey's Black Bottom?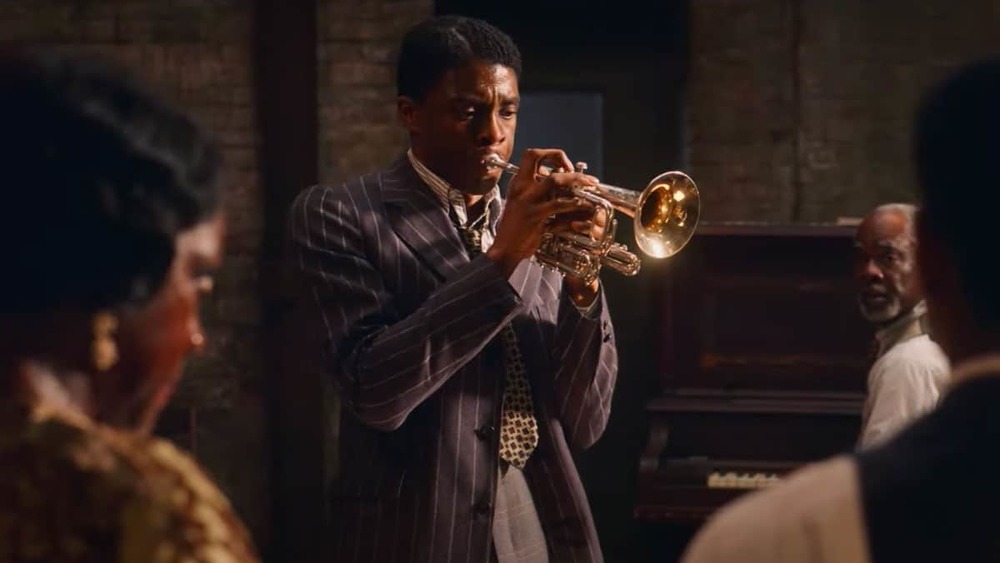 Netflix
Ma Rainey's Black Bottom is a fitting tribute to the legendary talent that was Chadwick Boseman. He delivers arguably the finest performance of his entire career, bringing a ferocity and vulnerability to Levee that makes him a dynamic and complex individual. It's astonishing to think of all that the actor could have accomplished throughout his career, but at least we have what we do to appreciate his immense talent. 
Ma Rainey's Black Bottom is one of the best films of 2020 and is absolutely worth your time. Just take it from film critic Leonard Malton, who writes, "Two searing performances—by Viola Davis and the late Chadwick Boseman—make Ma Rainey's Black Bottom more than just a faithful adaptation of a great theater piece ... [The film] preserves one of August Wilson's enduring works for all time, enacted by a dream cast."
Boseman left us far too soon. There's no other actor like him, so take a moment to honor his legacy by viewing the powerful story that is Ma Rainey's Black Bottom.