Chadwick Boseman Will Appear As T'Challa In 2021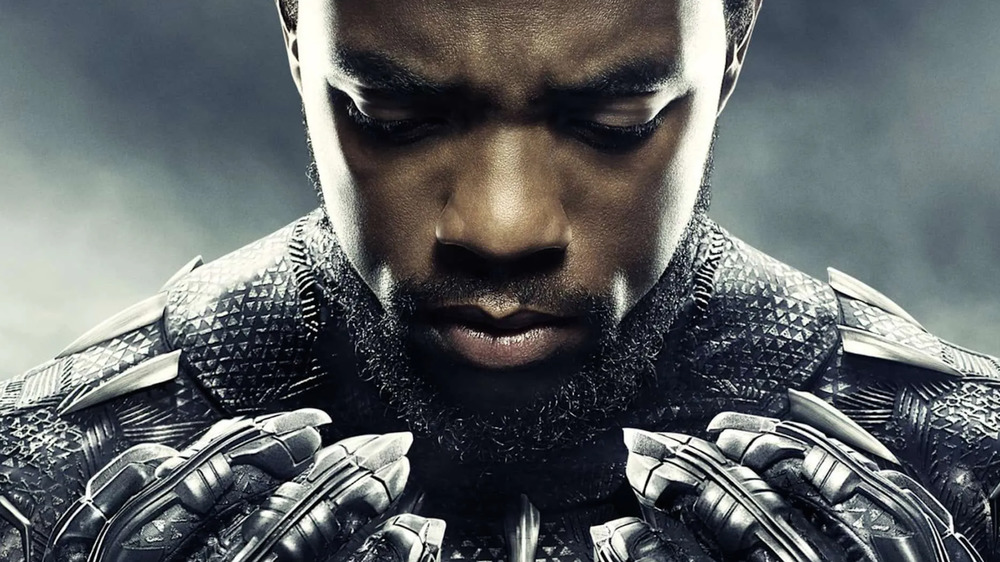 Disney/Marvel Studios
The entertainment world is still coming to terms with the stunning loss of Chadwick Boseman, who succumbed to colon cancer at the far too young age of 43. For fans and colleagues alike, to lose the Black Panther in the midst of a year already rife with tragedy seemed like an ill-timed blow to the collective psyche (just see how celebrities reacted). Almost immediately, questions began swirling as to whether Disney would move to replace Boseman with a new Black Panther (a move most fans railed against), or if the company would find some more creative fix for the massive hole in its Marvel line-up. After much deliberation, the House of Mouse decided that Boseman could not and should not be replaced, though that doesn't mean we've seen the last of his iconic character.
Will this be some trick of 2020 movie magic, a VFX resurrection to conjure some revenant T'Challa from the depths of the uncanny valley? Or a hologram, perhaps, a la recent ghoulish displays of a dancing Michael Jackson and a rapping Tupac Shakur?
Fortunately, the answer is neither. Before his passing, Chadwick Boseman recorded several episodes of the upcoming Marvel Cinematic Universe animated series What If...?, and as a result we will get the chance to hear him in the role he will always be remembered for one last time. Spoiler alert: The Black Panther story as told from the Watcher's reality-bending point of view may not be at all what you're expecting.
What if ... we got to experience Boseman's T'Challa one more time?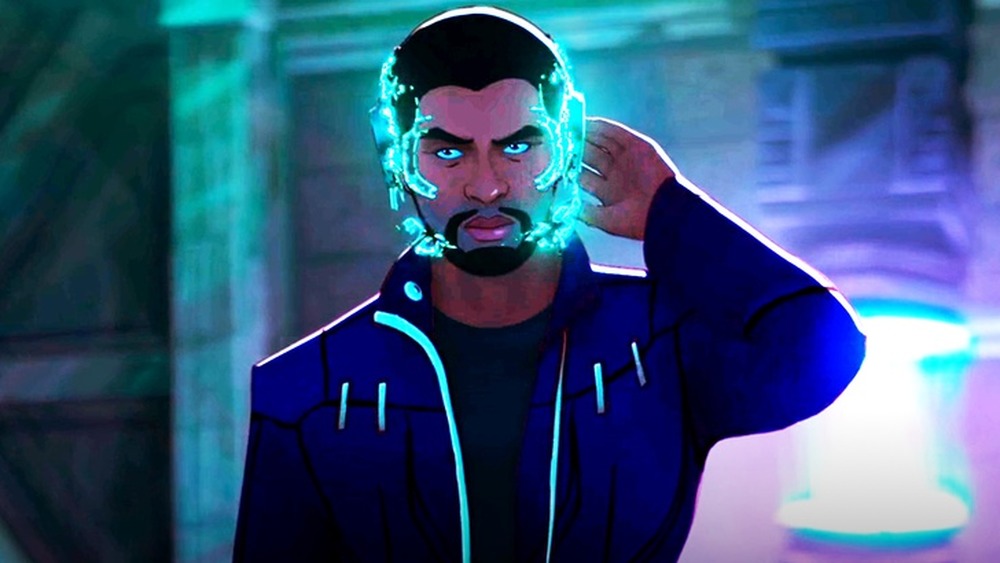 Disney/Marvel Studios
Thanks to the Disney Investor Day release of the first full-length trailer for Marvel's What if...?, we now have confirmation that T'Challa will figure prominently in one of the anthologized stories spun out by the omniscient Watcher. T'Challa's tale asks us to contemplate a universe wherein a young Wakandan prince is abducted by Yondu instead of a young Peter Quill. In this story, we see not only the origin of this abduction, but the resulting T'Challa-Star-Lord.
Even though What if...? is an animated series, many of Marvel's A-list stars are participating in the project to give it that extra MCU spice that everyone is craving at this point. Chadwick Boseman is one of those very stars, and according to Comicbook.com, Marvel Studios chief Kevin Feige is excited to report that the late Black Panther recorded "numerous" episodes of the series before he became too sick to continue working.
"[He] came in about four times and recorded numerous episodes," Feige said of Boseman. "In hindsight, it's very moving."
"Moving" hardly feels like enough of a word. Fans have been craving any connection to Boseman ever since his passing was revealed to the world. Now they have one more posthumous project to look forward to — one that brings him back to his most famous role, albeit under very different narrative circumstances.
Marvel's What if...? is currently set to premiere on Disney+ sometime in the summer of 2021.