Awesome News Just Dropped For HBO Max's The Flight Attendant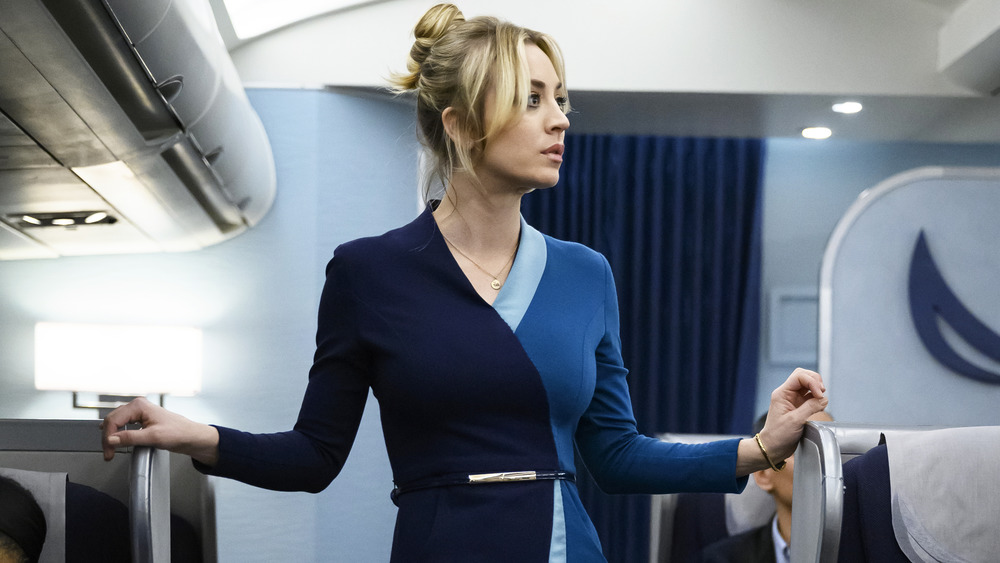 HBO Max
Return your seat to its full upright position, stow away your laptop, and lock down that tray, 'cause HBO Max's surprise hit mystery series The Flight Attendant is officially taking off for a second season.
That news will no doubt be quite welcome for fans of the comedic thriller (which stars sitcom vet Kaley Cuoco), even if it's hardly a surprise. After premiering to critical raves in November, The Flight Attendant proved just as popular among HBO Max subscribers, reportedly growing its viewership with every ensuing episode, and proving just the sort of oddly cathartic, serio-comedic salve many needed in these trying times. 
For those who haven't yet taken flight with The Flight Attendant, the series features The Big Bang Theory star Cuoco as a hard-partying 30-something whose titular job allows her to leave her worries behind with every new departure time. After she wakes up in bed with a dead man and no memory of how she got there, however, she finds herself facing a problem she can't fly away from, enmeshed in an international mystery with wild existential twists and turns we wouldn't dream of spoiling for anyone who hasn't yet experienced them.
The Flight Attendant just delivered a satisfyingly smooth landing with a season 1 finale which cleared the runway for a new run of high-flying thrills, chills, and chuckles. And in turn, HBO Max Chief Content Officer Clare Boys has already announced via Warner Media press release that the streamer has booked a return trip to the kooky but often ominous world of The Flight Attendant. "We are delighted that the show has resonated so strongly with audiences and critics. I look forward to seeing where Cassie will go next."
Season 2 of The Flight Attendant might feature a very different story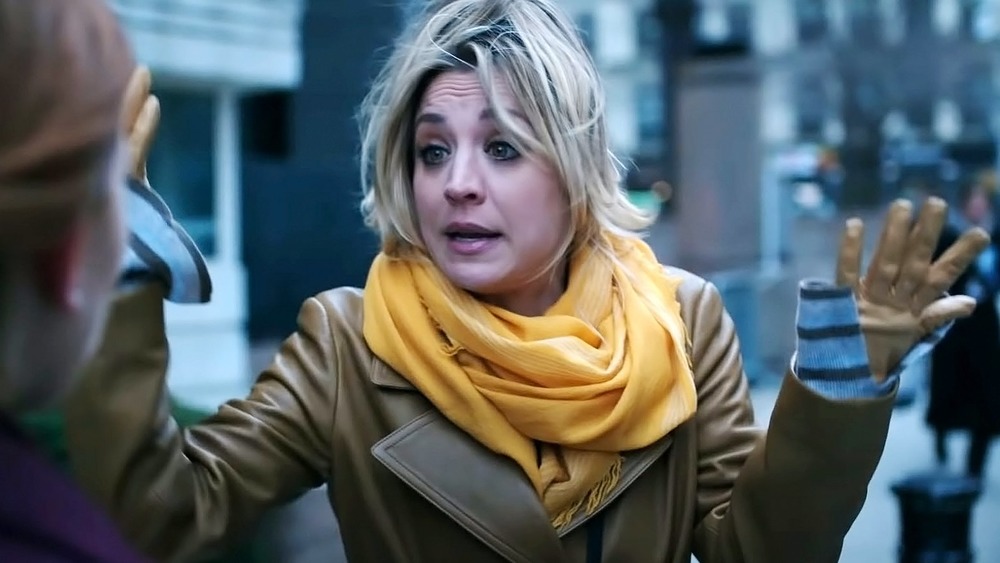 HBO Max
The renewal news was obviously great for Kaley Cuoco, who delivered one of her finest performances to date in The Flight Attendant, and also executive produced the series through her Yes, Norman Productions shingle. And the actor-slash-producer whole-heartedly seconded Boys' excitement in that Warner Media presser. "To say that I am elated would be an understatement! The positive response to our show has surpassed all of our expectations and I'm so proud of the entire team behind its success."
The how of continuing the story of The Flight Attendant might prove a little bit trickier the second time around though, because the eight-episode miniseries exhausted the tale which inspired it, Chris Bohjalian's wildly popular novel of the same name. In a new interview with Vanity Fair, Cuoco addressed the challenges ahead: "Okay. Next season, where are we going to be? Okay. What are these characters doing? Oh my God. We can do our own story on this character. Maybe where she goes from here, and what she's learned. And obviously dealing with alcoholism and still trying to maintain this other lifestyle. So I think that we earned it. I think people really love it. Like I said, I'm honestly shocked, but I'm thrilled."
Bohjalian's novel also ends in a dramatically different fashion than the first season, so it should be clear skies ahead for Cuoco and company in making the story their own. Given the narrative threads they left dangling in the season 1 finale, they seem to have a pretty good idea about how to progress the stories of Cassie, Ani (Zosia Mamet), Megan (Rosie Perez), and the rest of the crew moving forward too. And quite frankly, we cannot wait to see where those stories might go.