The Flight Attendant Is Addicting, Must-Watch TV You Won't Want To Miss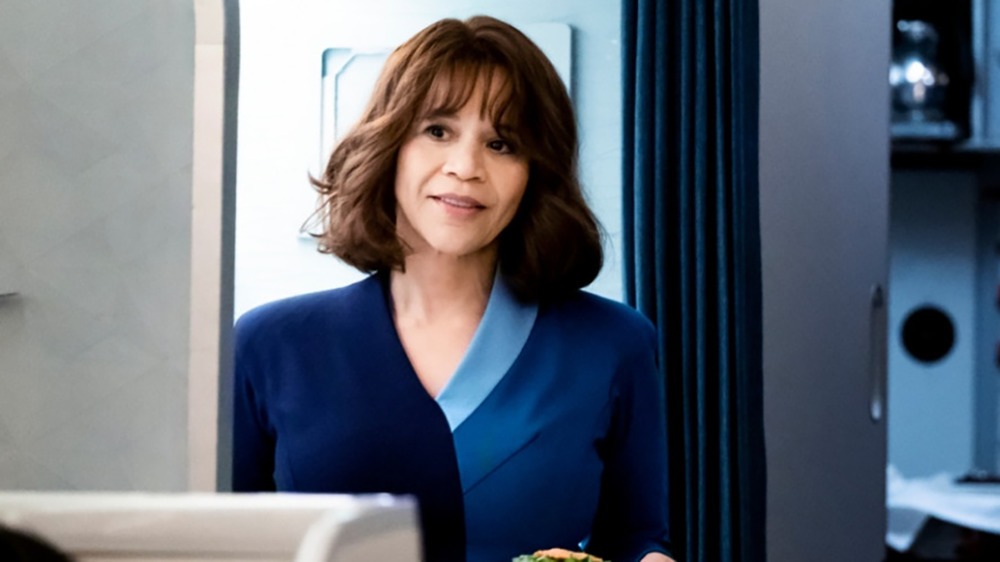 HBO Max
If you've been looking for a lively, stylish, and thrilling series to pass the time with this winter, then HBO Max has an early holiday present for you. The Flight Attendant, the streamer's latest original series starring and co-produced by The Big Bang Theory's Kaley Cuoco, is releasing on November 26. Early reviews have been coming in, and the consensus so far is that the series is a fun and titillating romp that's been upgraded to first class.
Cuoco plays Cassie, a flight attendant whose two big loves in life are drinking and making bad decisions. During a flight to Bangkok, she meets a handsome stranger (Michiel Huisman a.k.a. the second Daario Naharis on Game of Thrones), and it's not long before they take their flirtation from the airplane lavatory to dinner and drinks, and then his hotel. It's a fun night, but Cassie wakes up to something worse than any hangover she's ever experienced. Her date has been brutally murdered at some point during the night, and his bloody corpse is still in bed next to her. Cassie doesn't believe she could be involved, but as the FBI begins to investigate the case, her hazy memory of the night before makes it more and more difficult to prove that she wasn't.
The series is based on the bestselling novel of the same name by Chris Bohjalian. According to the first reviews, the show stays in its lane and gives viewers an engaging mystery to get lost in. As Kayla Cobb at Decider wrote, "The Flight Attendant knows that it's an addictive cocktail of a show, and it never overstays its drama-riddled welcome."
Here's what else the critics are saying.
Critics think The Flight Attendant is stylish fun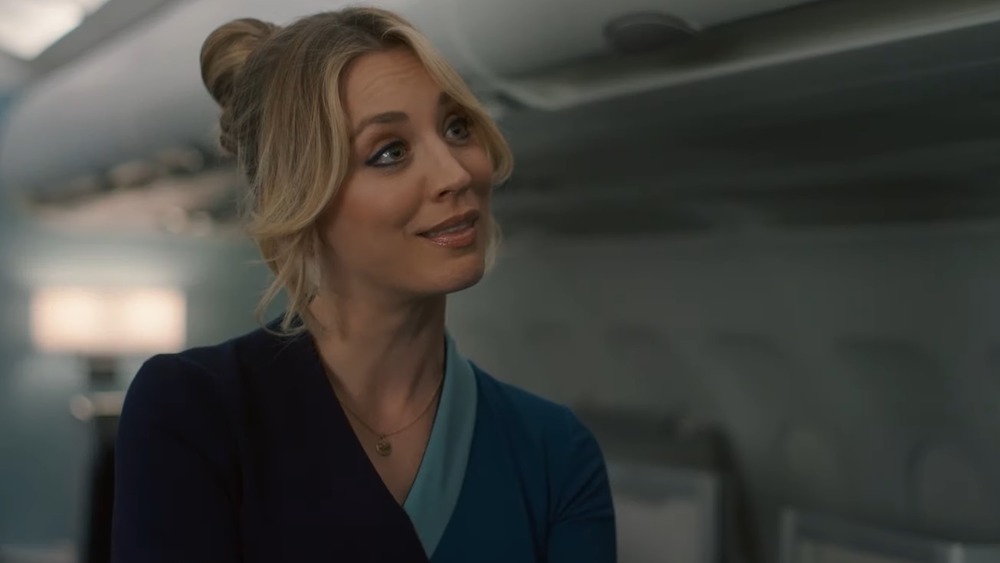 HBO Max
The first reviews for The Flight Attendant have been mostly positive and full of praise for the show's style, tone, and self-awareness. For Daniel Fienberg of The Hollywood Reporter, one of the series' greatest attributes is that it plays to its strengths. He wrote, "[M]ost shows of this type tend to get weighed down by the clumsiness of broadcast storytelling or the pretensions of cable prestige. The Flight Attendant seems happy to be enjoyed and disposed of. It has a confidence of identity that I appreciated."
Digital Spy's David Opie also noted the series' commitment to its particular style. He said, "The Flight Attendant relishes the camp absurdity of the source material, veering between comedy and darker thrills with gleeful abandon."
Susanna Fogel, who directed the first two episodes, received praise from many critics for what Opie described as, "the show's dynamic direction, which uses a combination of split-screens, stylised credits, and razor-sharp dialogue to evoke the Hitchcockian thrillers of old in a fresh, modern way."
The show's ability to mix nervy thrills, high-wire psychological drama, and clever humor was also lauded. According to Nola Ojomu of Metro UK, "On paper, the plot could simply be dismissed as a humorless thriller. However, there is more than meets the eye as the darkly comedic nature of the script shines through."
Despite the largely positive reviews, not everyone was completely won over. Writing for IGN, Alicia Lutes' dissented from the popular opinion, damning the series with faint praise: "Overall, the whole thing is just ... okay ... It's perfectly serviceable filler for those looking for a somewhat dated but glossy comedy thriller that'll distract you for a few hours ... "
The cast of The Flight Attendant elevates the series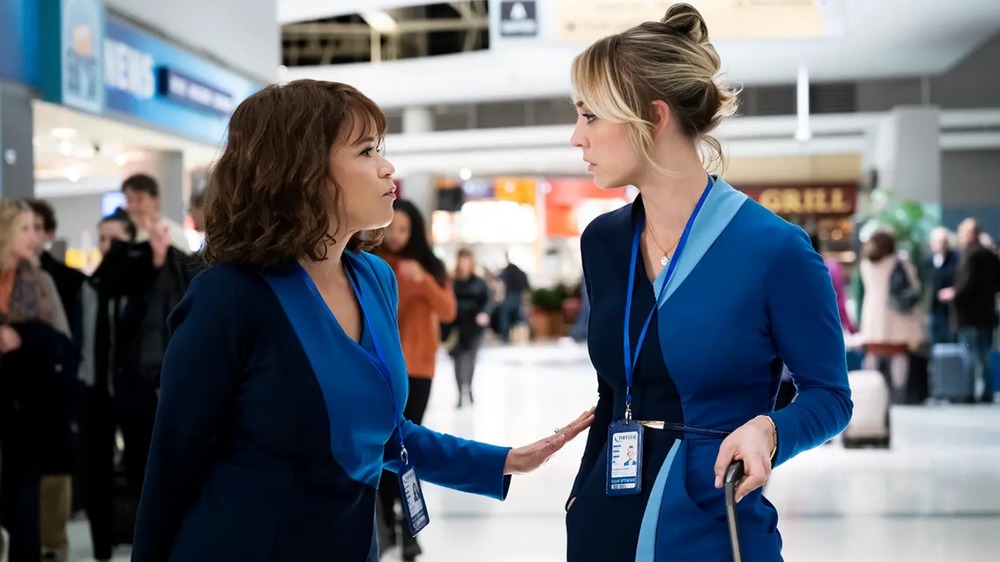 HBO Max
The Flight Attendant is Cuoco's first big live-action role (we haven't forgotten Harley Quinn) since the end of The Big Bang Theory, and according to most of the early reviews, she picked a perfect project to highlight her talents. Diane Gordon of TV Guide wrote, "Cuoco's choice to play Cassie Bowden, the titular flight attendant who travels and parties internationally, is a shrewd and unexpected follow-up to the broad comedy that catapulted her to stardom."
In her review for Metro, Ojomu praised Cuoco's ability to carry the intense psychological aspects of her character: "The actress carries the weight of the role on her shoulders as she portrays every single emotion on her expressive face. The camera is glued to her in so many shots and Cuoco revels in the chance to show exactly what she's got."
Even though Cuoco is the star of this particular show, she's also surrounded by a stellar supporting cast, according to critics. Writing for Comicbook.com, Jenna Anderson called Huisman, "a great complement to Cuoco," and Rosie Perez, who plays one of Cassie's co-workers, "a welcome addition to basically every scene she's in."
Perez received strong plaudits for her sharp supporting turn. Cobb's review in Decider said the veteran actor, "is charmingly bumbling enough to make you love her while somehow always feeling like an unpredictable threat." Another frequently praised co-star was Girls' Zoisa Mamet, who plays Cassie's lawyer best friend. Cobb said that Mamet, "consistently adds fun back into the series' most stressful moments."
Based on the early reviews, it appears that The Flight Attendant is a wonderfully entertaining thriller that knows what it's doing and does it well.