What Jamie Foxx Admitted To Struggling With On Pixar's Soul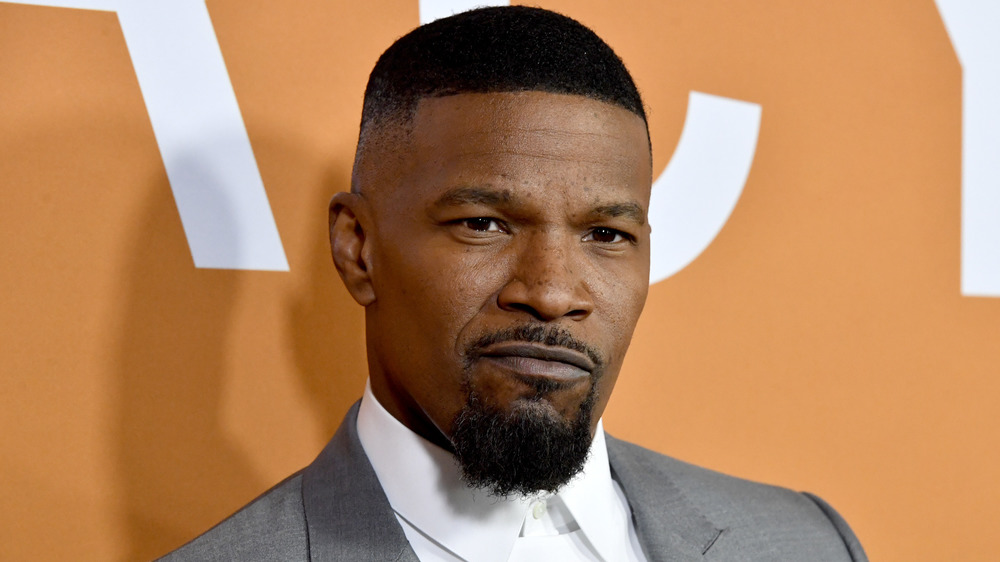 Frazer Harrison/Getty Images
Throughout his now decades-long career in the spotlight, Jamie Foxx has played boxers and brawlers, cops and robbers, super-powered baddies and heroic everyday citizens. He has also mugged for laughs on screens big and small, and got himself halfway to becoming an EGOT (Emmy, Grammy, Oscar, and Tony winner) thanks to the combination of some Grammy wins and an Academy Award for his work portraying a musical icon. Simply put, there isn't much Jamie Foxx hasn't done in showbiz.
Hard as it is to believe, though, Jamie Foxx's star is about to burn even brighter. That's because he's set to be front and center for one of 2020's most hotly-anticipated flicks, the animated Pixar adventure Soul. 
Directed by two-time Oscar winner Pete Docter (Up, Inside Out) and Kemp Powers, Soul tells the story of an talented, aging Jazz man named Joe who — after spending too many years on the middle school band teacher circuit — has essentially lost his love for music. But with the help of a young soul searching for a passion of their own (and a trip to an eye-opening alternate realm), Joe just might rediscover what made him love music, and life itself, to begin with.
Though Soul is yet to make its debut (that pesky pandemic led Disney to scrap a planned theatrical run for a Christmas Day drop on Disney+), Soul is still one of the best reviewed films of 2020, currently boasting a 99% Fresh rating on Rotten Tomatoes. And by all accounts, it's one of the best films Pixar has ever produced ... though Jamie Foxx apparently had some trouble getting into Pixar's voice acting approach, at first. Per his recent interview with Screen Rant, Foxx admitted what he struggled most with while voicing Joe for Soul was, well, being an actor.
Jamie Foxx had to seriously adjust his style to make his Soul character work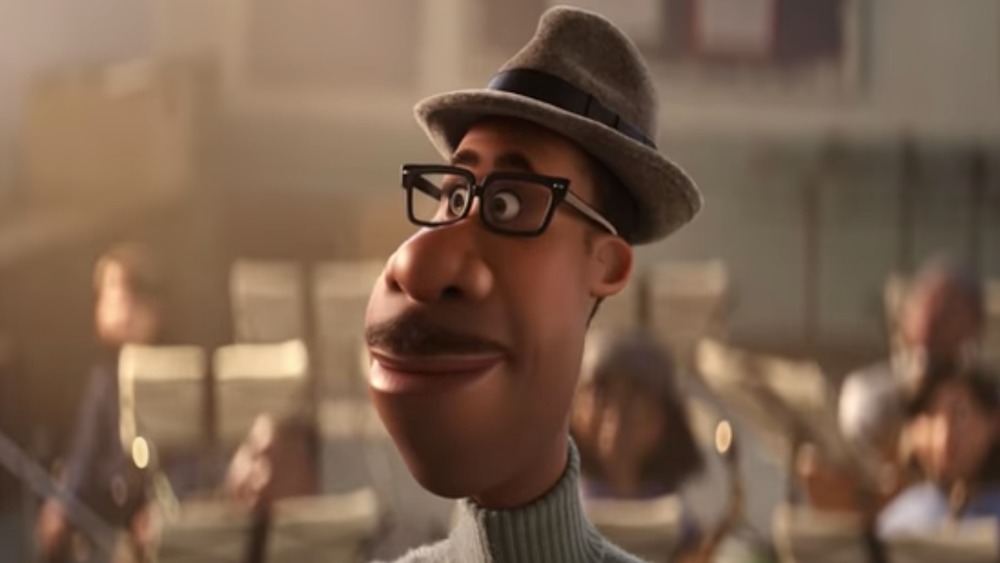 Pixar/Walt Disney Pictures
That might come as a surprise, given that Soul is far from Jamie Foxx's first foray into the animated realm, having played a quippy little canary in 2011's Rio and its 2014 sequel. But it seems that, even as successful as those films were, Foxx told Screen Rant that working with Pixar Animation is a very different game, with his Soul co-directors asking the actor to adjust his approach to his craft during his time in studio. More precisely, they encouraged the actor to worry less about using his face to convey emotion, and focus more on delivering his lines. 
"When I first walked in, I was trying to do facial expressions and all, and they were like, 'Jamie, we can't see you.' But working with Pete [Docter] and Kemp [Powers], they would guide me through it to make sure that we were not only getting the words said right but having it done with compassion if we needed it, or excitement, or anger. And then at the end, they would say, 'That sounds animated.' Once you get that stamp, you look at it and it's like, 'Wow, it really makes sense,' because we can see the finished product is amazing."
Those familiar with Foxx's rather, ahem, animated real-life personality will find it quite easy to visualize him hamming it up in the studio while giving voice to Soul's star player. And that blessed image alone is likely enough to peak one's interest in the film. But what's truly fascinating about this anecdote is Docter's and Power's approach to their star — because it never would've occurred to us that an actor's facial expressions could detract from a performance.
Soul hits Disney+ on December 25, 2020.