The Scrapped Storyline We Won't Get To See In Pixar's Soul On Disney+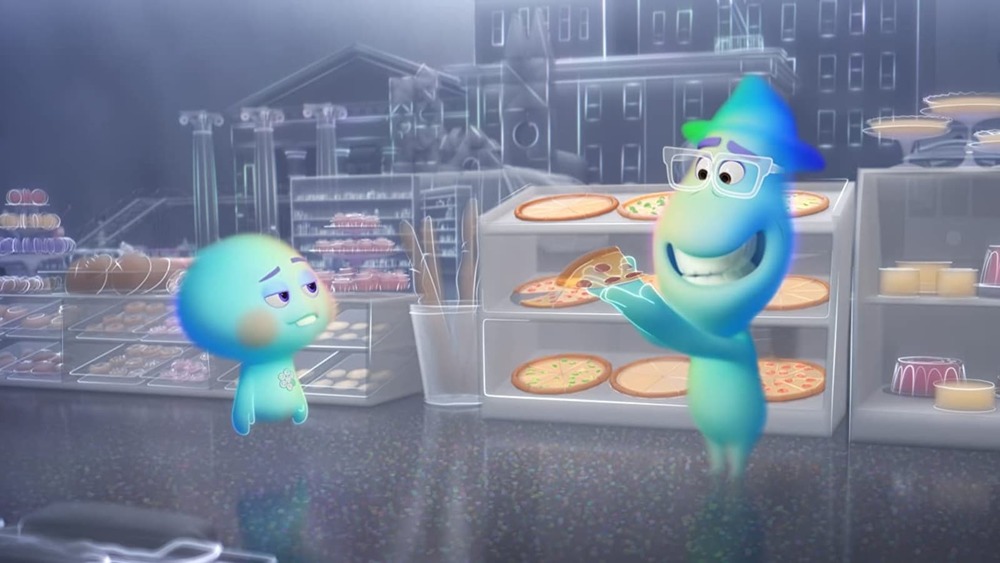 Pixar
Soul is the latest offering from Pixar, and it will be a notable movie within the studio's filmography for a few reasons. Most immediately, while the film was originally set to be released in theaters in the summer of 2020, it was inevitably pushed back as a result of the COVID-19 pandemic. With theaters shut down, many big-budget films, from Black Widow to Fast and Furious 9, moved to 2021, when things will (hopefully) be somewhat back to normal. 
However, Disney chose to go a different route with Soul. Instead of coming out in theaters a year from now, the film will debut on Disney+ on December 25, 2020. That means on Christmas Day, after you finish opening presents, you can pour yourself a glass of eggnog, sit back with your family, and enjoy what is bound to be another beautifully-animated, tear-jerking story from the minds at Pixar. 
All of Pixar's films take several years to make, and during that time, stories always go through a ton of changes. In a recent interview with SlashFilm, director Pete Docter and co-director/writer Kemp Powers talked about the long journey involved in bringing Soul to the big ... sorry, small screen. During their chat, they revealed how the movie almost had a completely different plot. 
Soul was originally supposed to be a heist film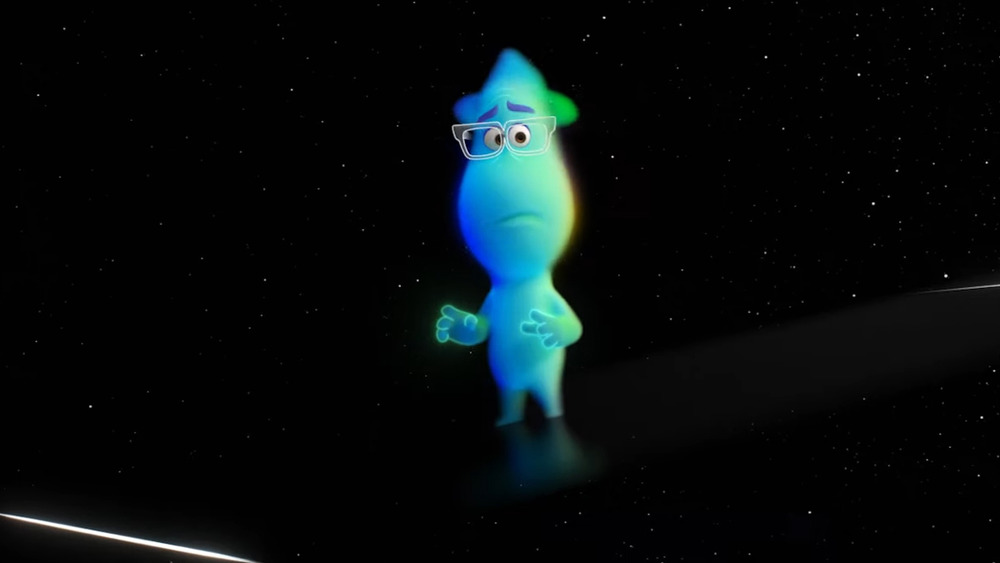 Pixar
Soul tells the story of Joe Gardner (Jamie Foxx), an aspiring jazz musician whose soul ends up separated from his body after an accident. While he's supposed to go to the Great Beyond, he ends up with another soul, 22 (Tina Fey), in the Great Before, where his soul can return to Earth, and he can reunite with his body before it dies for good. It's an engaging premise, and considering death is placed front and center in the plot, we're assuming this will be yet another Pixar film that leaves you in tears by the end. 
While the idea of a soul trying to get back to Earth was always part of the plan, the exact story line went through numerous changes before the final plot was decided. As Pete Docter explains, "The movie actually started as a heist film, and it was entirely in the soul world. It was about this soul who wanted to get back to his life, and he was trying to steal a pass to do it." However, the team scrapped those plans when they decided to focus on the idea of how life is worth living. Therefore, they had to have scenes on Earth to actually show some life taking place. 
Docter goes on to discuss various other ideas they originally had for the film that were ultimately done away with: "There was one version where 22, the soul who doesn't want to go to Earth, was the main character. There was a version, I think in the first script, where Joe wasn't a musician, he was an actor. He was going to be in Death of a Salesman. Ironic, huh!" 
Since it's Pixar, we're assuming whatever story they ultimately came up with is a winner. 
Make sure to catch Soul when it arrives on Disney+ on Christmas Day, December 25, 2020. In the meantime, you can read all about the magic that goes into Pixar films with Looper's exclusive interview with Pete Docter.