Marvel's Spider-Man 3 Just Got The Most Shocking News — Literally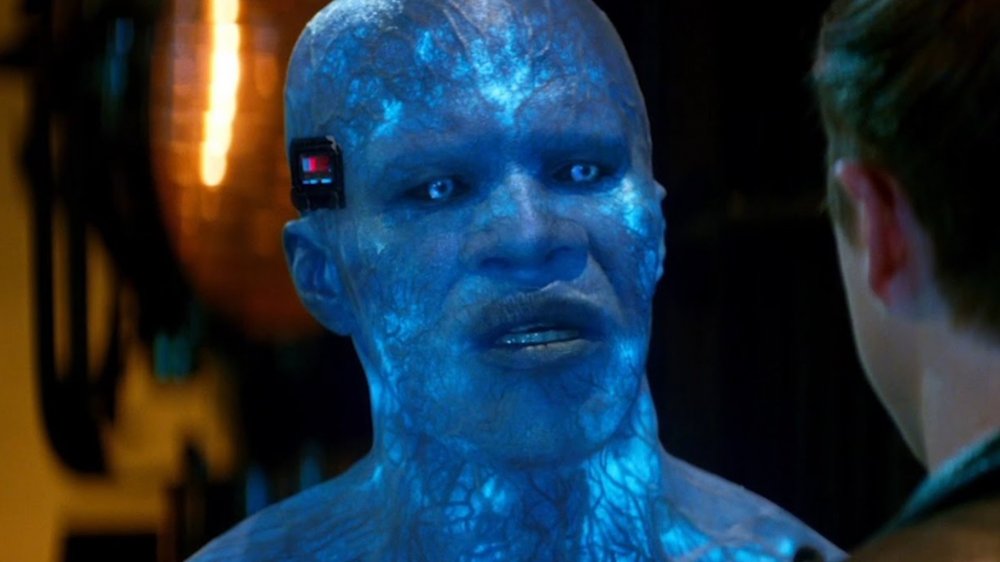 Sony
Yes, that's your spider-sense tingling. The worlds of Tobey Maguire, Andrew Garfield, and Tom Holland's Spider-Man movies are continuing to converge, with the news that Jamie Foxx is reportedly in final talks to reprise his role as Electro in Spider-Man 3, per The Hollywood Reporter. 
Foxx previously portrayed the villain, whose real name is Max Dillon, in The Amazing Spider-Man 2, which starred Garfield as Peter Parker. Seeing Foxx get a second chance to play Spider-Man's most electrifying foe is surprising for a number of reasons, not the least of which is that his first attempt at playing the hapless villain ... wasn't well-received. As portrayed in The Amazing Spider-Man 2, Electro is a sad sack electrical engineer with a Spider-Man obsession. It's only after he falls into a tank of electric eels, that have been genetically modified, that he gains electrical powers, and begins causing trouble for Peter. The film itself underperformed at the box office and earned negative reviews, and Foxx's over-the-top portrayal of Electro certainly wasn't seen as a bright spot in the muddled story. 
Still, Foxx is a gifted actor, who remains in demand. Just as importantly, Spider-Man 3 has a major advantage over the Garfield film: It's a Marvel co-production, and there have been nothing but good things happening for the Spider-Man franchise since Peter came home to Marvel. With that being said, Foxx's potential casting has fans asking one major question: is Marvel quietly creating a live-action Spider-Verse?
Foxx's Spider-Man 3 role isn't the first Spider-Man universe crossover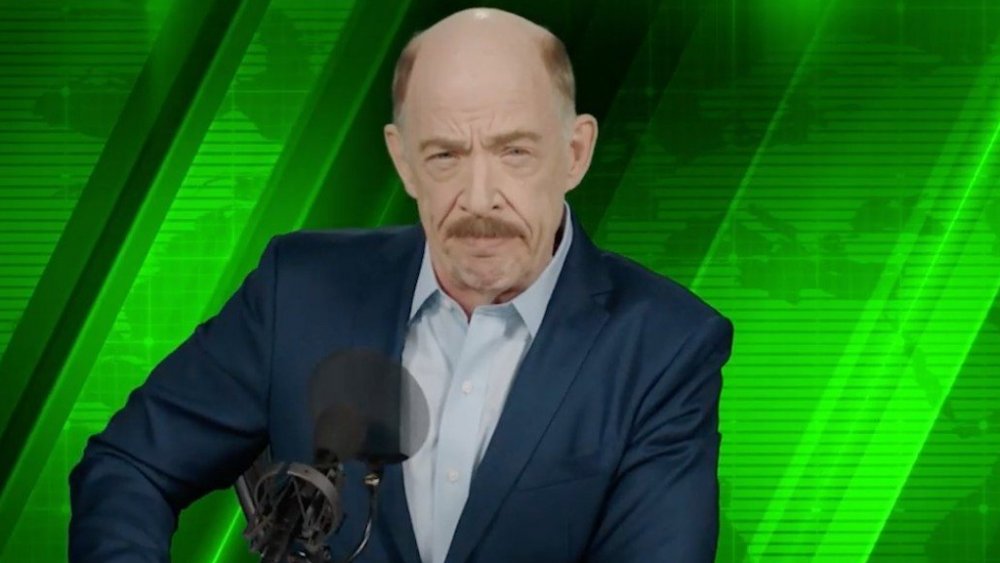 Disney / Marvel Studios
The Oscar-winning Spider-Man: Into the Spider-Verse explored a world where every iteration of Spider-Man existed in parallel universes, and it proved to be a hit with fans and critics alike. However, that movie was animated, making it much easier to pull off such a complicated concept. Uniting every live-action version of Peter's story could prove to be tricky — and it wouldn't just affect Spider-Man, but the MCU as a whole.
Since this is Marvel we're talking about, the studio is unlikely to offer up any hints about their future plans. But it is important to note that Foxx's casting isn't the first instance of an actor reprising their role from a previous iteration of the Spider-Man canon in Holland's take on the franchise: Fans were treated to a surprise when J.K. Simmons reprised his role as J. Jonah Jameson in a mid-credits Far From Home scene. However, it's worth noting that while Simmons once again played the famed Daily Bugle personality, he wasn't exactly the same as the bombastic character from the Maguire movies. Instead, the MCU version of Jameson appears to be the lead figure of a gossipy Daily Bugle website, and his mannerisms were less heightened than in the Maguire movies.
It's possible that Foxx's Electro will undergo a similar transformation. While the Amazing Spider-Man iteration of the villain was cartoonish, it would make more sense for a villain appearing in a Holland Spider-Man film to be more grounded — unless Marvel truly is teeing up a Spider-Verse twist. 
For now, fans are just going to have to be patient, because filming for Spider-Man 3 isn't set to get underway until late Fall 2020 (barring COVID-19 delays, of course).