The Fan Theory About Henry Cavill's Injury That's Turning Heads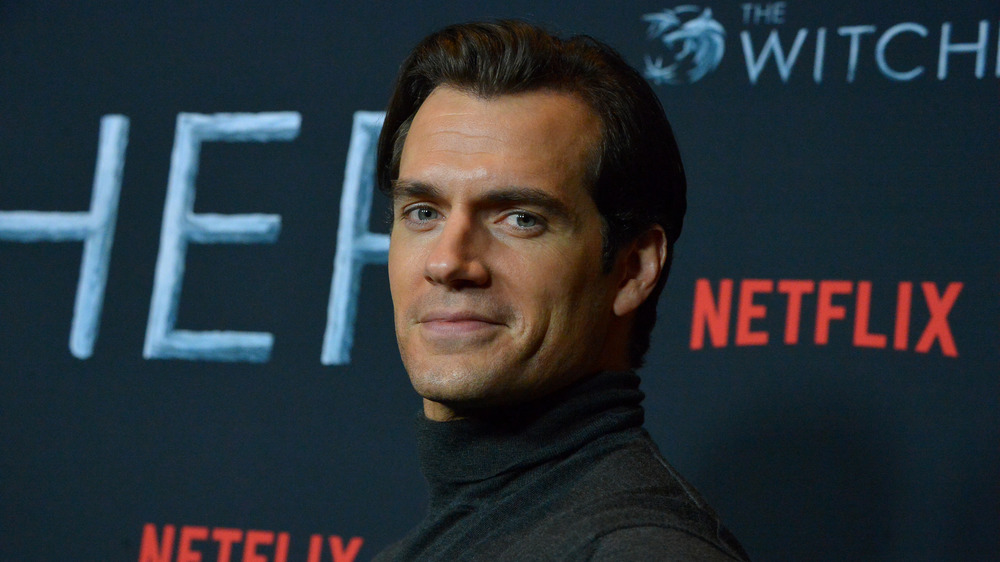 Charley Gallay/Getty Images
Fans of Netflix's television series The Witcher — based on the book series by author Andrzej Sapkowski — received some troubling news recently about the show's star. Henry Cavill, who plays the main character, Geralt of Rivia, sustained a leg injury while performing a stunt on set. 
Even before the extremely successful first season premiered back in December 2019, the show had already been renewed by Netflix for a second season; they quickly began production on the second season in early 2020. Because of the COVID-19 pandemic, The Witcher was forced to shut down production in early March 2020, after cast member Kristofer Hivju had already contracted the virus. The series resumed production in August, and has continued to face small hurdles over the past few months, with Cavill's injured leg the most recent one. 
An anonymous source told The Sun that Cavill's injury "wasn't bad enough to need an ambulance but it's messed up the filming schedule as he can't walk properly." 
Thankfully, Cavill is only expected to be out for a short period, and production will be taking a break soon anyway for the holiday season. In order to cheer each other up after hearing about Cavill and his injured leg, some fans proposed quite a funny theory about what "really" happened, revolving around the actor's well-known love of video games.
Fans joke that Henry Cavill faked his injury to play Cyberpunk 2077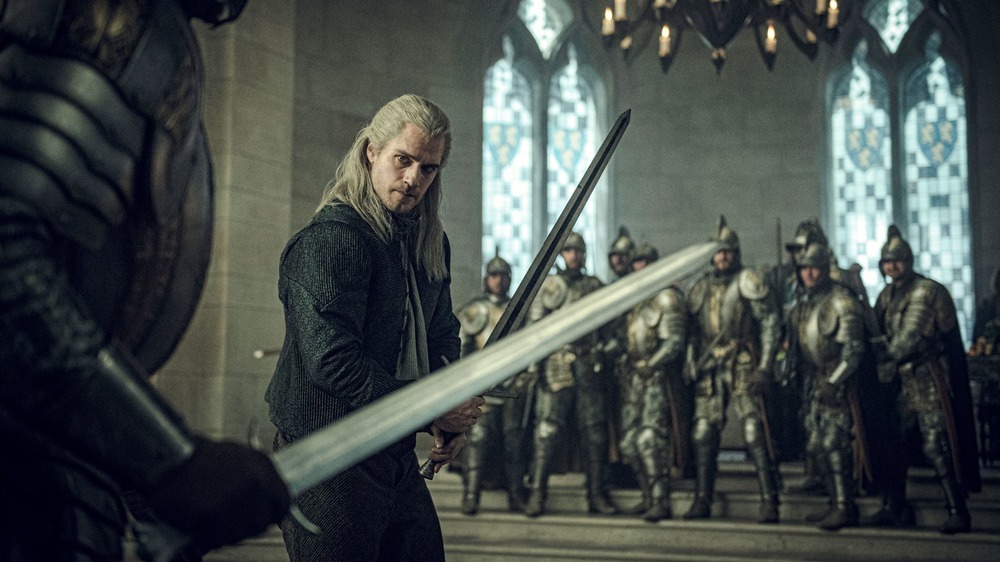 Netflix
Looper reported on Cavill's injury with a YouTube video recounting the events. Though fans are aware that this is likely not the case, many joked in the comments that Cavill may have faked his injury in order to stay home and play the recently released game Cyberpunk 2077. The new video game came out on December 10, just a few days before news about Cavill's leg injury broke.
Cyberpunk 2077 is an action role-playing game in which players take on the first-person perspective of a mercenary named V. The game was created by CD Projekt Red, the same company that developed The Witcher video game series, including the supremely popular and award-winning The Witcher 3: Wild Hunt, which came out in 2015. Although the Netflix series takes most of its story and inspiration from the book series, the creators made sure to include a few key details from the fan-favorite game as well. 
Fans made sure to clarify that they're just joking around, as Cavill is a well-known gamer, which is part of the reason he got involved with The Witcher in the first place. In particular, he recently got a lot of appreciation for a video he shared of himself building his own custom gaming PC.
Everyone hopes Cavill makes a speedy recovery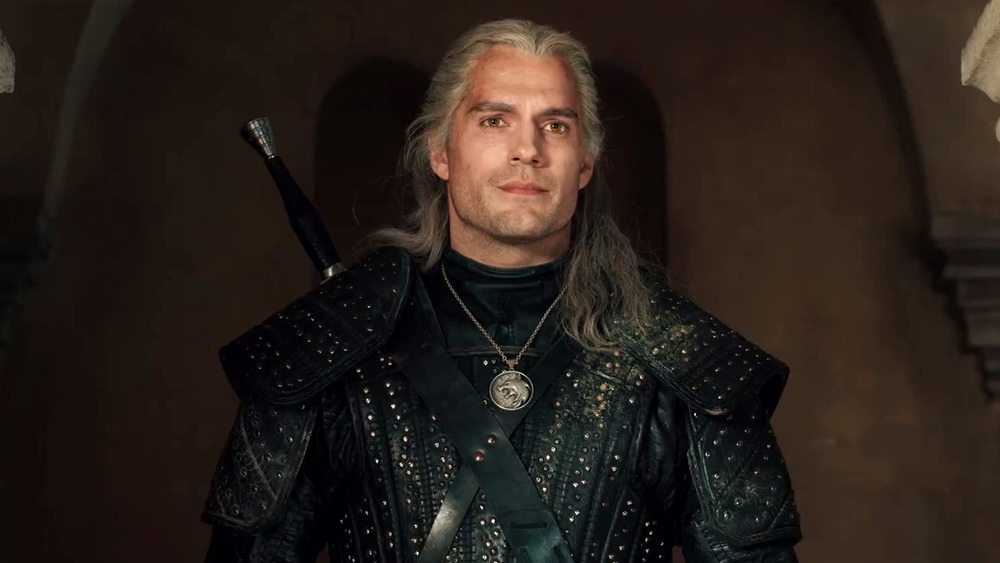 Netflix
All kidding aside, many fans were sad to hear about Cavill's injury, and everyone, including Looper, wishes him a speedy recovery. Playing the role of Geralt is obviously more challenging than most parts, as the character performs a lot of stunts and his costumes include thick and heavy armor. 
One good thing to note is that The Witcher's production is continuing on while its star recovers, switching things around in order to film the scenes that Cavill doesn't appear in. The cast and crew are likely just as eager as fans to finish up production, especially given how many delays they've already faced. Despite that, the team filming The Witcher has put in a lot of effort to keep everyone safe and the set's clean, protecting against both the coronavirus and physical injuries like Cavill's.
No matter how long people have to wait for The Witcher season 2, it's clear that everyone working on the show, especially Cavill, is giving their all to make sure that it's of the highest quality. Considering the success of The Witcher season 1, there's a lot to be excited for.