Why Tormund From Game Of Thrones Looks So Familiar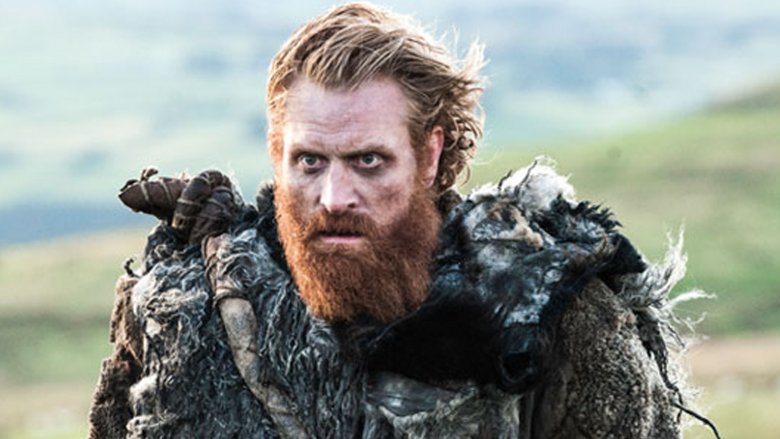 Getty Images
Kristofer Hivju plays Tormund Giantsbane in Game of Thrones, the big-bearded Wilding leader who has a soft spot for Brienne of Tarth. Hivju's character has quickly become a fan favorite, but as those who've seen the burly budding star in any of his other projects can attest, Tormund isn't his only role.
Norwegian TV and film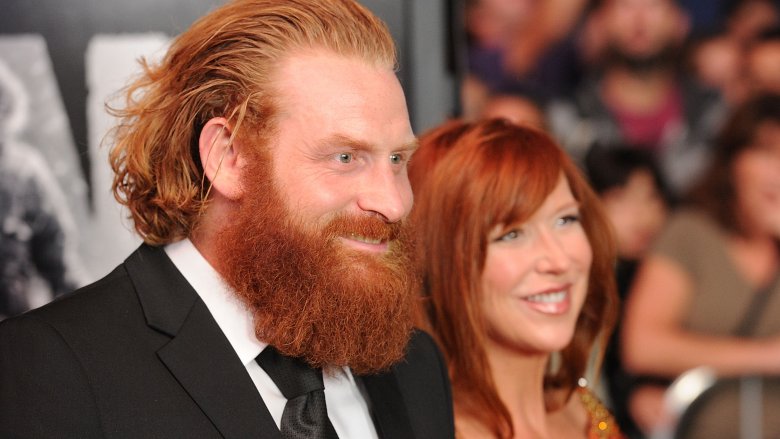 Getty Images
For three generations, Hivju family has been in the acting business—but growing up, he was more interested in music. In fact, Hivju originally wanted to play bass for a living, but when he was cast in a Hamlet production, it ignited his love for acting. After landing some parts in theater productions, he broke into TV with a small role in the 2001 Norwegian crime drama Fox Grønland. Supporting appearances in a number of TV shows followed, and he made his big screen debut in the 2008 Norwegian horror film Manhunt. 
Although his roots are in the theater, Hivju has said he now prefers screen projects—after all, he can just do the performance once and walk away instead of having to perform the same part night after night.
The Thing (2011)
Starring in Norwegian productions was a great start for Hivju, but for most actors, making it big internationally means making American films. His break into international cinema came when he was cast as one of the Arctic researchers in 2011's The Thing, a prequel to the 1982 John Carpenter classic. Hivju had earlier auditioned to play Eric Northman in HBO's True Blood, but lost the role to Alexander Skarsgård. The Thing wasn't as successful as True Blood, but it still put him on American casting directors' radar, setting the wheels in motion for his eventual role on Game of Thrones.
After Earth (2013)
The Thing may not have lived up to expectations, but Hivju's next movie, After Earth, gave him a real crash course in how badly things can go wrong for a major motion picture. Problems started for the actor when he showed up on set and the makeup artists decided to cut off his long hair and bushy beard—a decision he fought, and even got star Jaden Smith to back him up, but the makeup crew won in the end. After Earth was mauled critically, earning a measly 11% on Rotten Tomatoes, so maybe losing the beard was worth it—it makes him nearly unrecognizable in a movie he'd probably rather forget.
Force Majeure (2014)
Hivju returned to his Scandinavian roots with 2014's Force Majeure, a drama that follows Tomas, a downtrodden husband who faces marital issues and questions about his priorities in life. Hivju, who plays Mats, Tomas's old friend, told Scan Magazine, "Before this role, I had played a very specific type of role but this character broke me free of that. I didn't have a sword in my hand, I wasn't climbing an ice wall, but playing a normal man. As an actor you always want to be extraordinary, but to play an ordinary man is a really big challenge." 
That challenge had a huge payoff: Hivju took the award for Best Supporting Actor in the 2015 Guldbagge Awards, the Scandanavian equivalent to the Oscars.
In Order Of Disappearance (2014)
The same year he appeared in Force Majeure, Hivju played a gangster in the darkly funny revenge drama In Order of Disappearance, which follows a father (Stellan Skarsgård) who goes after a local drug gang in revenge for killing his son. The film, acclaimed for its artful blend of black comedy and bloody violence, has been described as a Scandinavian version of Fargo.
Hivju jumped at the opportunity to act with Skarsgård, telling Nordic Noir & Beyond: " If you're asked to act in a film starring opposite Stellan Skarsgård, you don't ask what kind of part it is!" Hivju wasn't the only Game of Thrones connection in the movie, either: Birgitte Hjort Sørensen, who'd later play the Wildling leader Karsi in the episode "Hardhome," was also part of the cast.
Lilyhammer (2014)
Hivju rounded out a busy 2014 with a part in the Norwegian-American crime-drama Lilyhammer, which follows a former American mafia boss hiding out in Norway as part of the witness protection program. Hivju appeared in the episode "Foreign Affairs," playing a Greenpeace worker—definitely a change of pace from his usual roles as a tough Viking-esque warrior.
Sharp-eyed viewers may have noticed Lilyhammer making an allusion to Hivju's Game of Thrones gig: during one scene in his episode, a television's seen playing Game of Thrones—specifically a scene when Tormund is onscreen.
The Last King (2016)
Cold settings seem like Hivju's specialty, especially when they involve medieval settings and fighting. In 2016 he got to act out one of the most important events in Norwegian history: the protection of future king Håkon Håkonsson during the Norwegian Civil Wars by the Birkebeinerne, a group of patriotic warriors. 
Hivju grew up learning the story in school and was excited about the role. The characters in the movie spend a lot of time on skis, since that was the fastest way for medieval Norwegians to get around, so he also got to show off his skill on the slopes, even though the role was incredibly dangerous. As he told the Observer, "I did a lot of work to get good. Some [of the more complex moves] were stunts the insurance company wouldn't allow us to do. But I will say this: I sacrificed my life in some of those [stunts] to make it look real."
Beck (2016)
The Scandinavian police procedural Beck has gone through multiple changes during its 20-year run, including casting Hivju as the new partner of eponymous police detective Martin Beck. A longtime fan of the show, Hivju eagerly accepted the chance to join the cast. "It was easy to say yes," he told Scan Magazine. "I have played many bad guys and villainous roles, so to play a cop will be great fun and very cool!" Aside from getting to appear on one of his favorite shows, Hivju added he was happy to film a Nordic noir—a subgenre he sees as darker and less polished than the American variety.
Wyndham Rewards Commercials (2016)
While Hivju usually plays dark, violent roles, he can certainly be silly when it's called for—like when he started playing the eccentric, wild-eyed Wyndham Rewards Wyzard in the hotel chain's string of commercials. Obviously a fun role for Hivju, the commercials are also entertaining for Game of Thrones fans used to seeing him as a violent Wildling—and his enthusiasm in the spots really sold the campaign. 
As Game of Thrones fans may already be aware, Hivju isn't the first veteran of the show to take a commercial gig. Kit Harrington, who plays Jon Snow, has also filmed his share of ads, appearing in campaigns for Jimmy Choo and Infiniti, among other brands. Despite their differences, it seems the Wildling and Night Watch commanders have one thing in common: a love for advertising campaigns.
The Fate of the Furious (2017)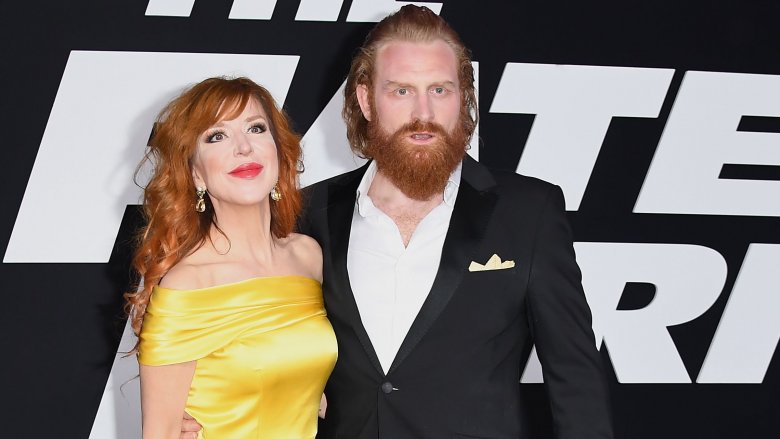 Getty Images
Hivju's most high-profile movie role came courtesy of The Fate of the Furious, in which he played Connor Rhodes, right-hand man and muscle for main antagonist Cipher (Charlize Theron). Like its immediate predecessors in the Fast and Furious franchise, The Fate of the Furious was a critical and commercial success, scoring a 66% on Rotten Tomatoes and racking up over $1 billion worldwide. 
Hivju was a huge fan of the franchise before he got his chance to join it— and he also wasn't the only Game of Thrones star in the movie. Nathalie Emmanuel, who plays Daenerys Targaryen's advisor Missandei, returned as Ramsey, the Crew's hacker. Sadly, Rhodes won't be back for subsequent installments: he ended up (spoiler alert!) kicking the bucket courtesy of a pissed-off Dominic Toretto (Vin Diesel).