Henry Cavill Just Teased Geralt's New Look For The Witcher Season 2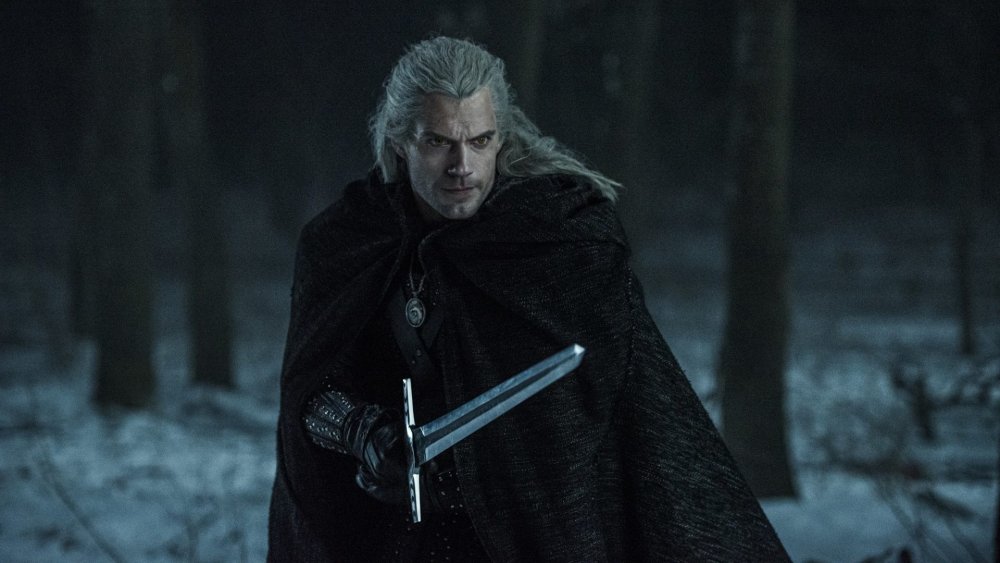 Netflix
The second season of Netflix's hit fantasy series The Witcher, based on a series of books and short stories by Andrzej Sapkowski, is already well under way. Despite a few obstacles — like the coronavirus pandemic forcing complete production shutdown, some cast members testing positive for the virus, and a recast of new character Eskel – the upcoming season looks to be on track once again. There are even reasons to believe that a season 3 renewal is coming soon, and Netflix has already announced that a live-action spinoff series, The Witcher: Blood Origin, is in development. 
To keep excitement for The Witcher season 2 high, star Henry Cavill shared a tease of his character Geralt of Rivia's new look for the upcoming batch of episodes. Seeing pictures of the White Wolf in his armor again is definitely a hopeful sight, as Geralt's sure to face many battles protecting Ciri (Freya Allan) from those who want her power. 
An exciting look at Geralt of Rivia on season 2 of The Witcher
The new images for The Witcher season 2 show Geralt sporting his signature his long silver-white hair and wearing a classic sort-of scowl on his face. That's typical for the monster-hunting man — but what's different is that he's now decked out in very detailed leather armor, with his sword in a scabbard strapped to his back. Geralt's seen wearing the same wolf medallion around his neck that he wore the whole first season of The Witcher, and his new armor is practical and intimidating — very fitting for the White Wolf. 
Cavill posted the two new images along with a quote from Sapkowski: "'It may turn out,' said the white-haired man a moment later, 'that their comrades or cronies may ask what befell these evil men. Tell them the Wolf bit them. The White Wolf. And add that they should keep glancing over their shoulders. One day they'll look back and see the Wolf.'" 
The actor previously shared to his Instagram page a behind-the-scenes image hinting at some harsh battles to come for his character. It shows Cavill in the makeup chair with Ailbhe Lemass and Jacqueline Rathore working on placing "two types of medical tape and some glue" to his head prior to his wig being put on; on his face, neck, and chest, however, is bloody makeup and what looks like fake dirt, which signals that Geralt is going to put his new armor to good use on The Witcher season 2.
It will be exciting to see Geralt's new outfit in action when The Witcher season 2 premieres sometime in 2021.