Troubling News Involving Henry Cavill Just Dropped For The Witcher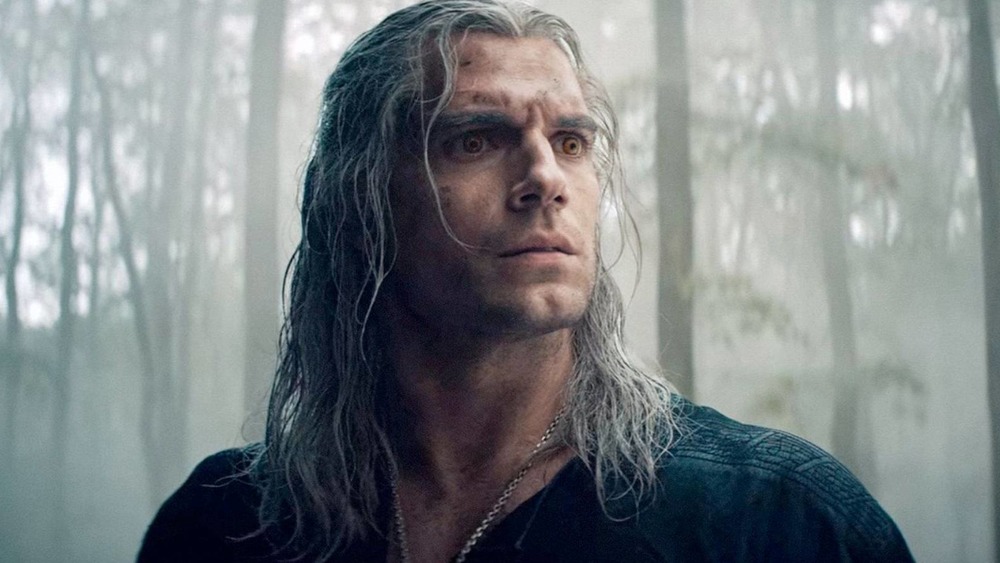 Netflix
When season 1 of The Witcher dropped on Netflix back in December 2019, it was an instant smash hit. While there were some differences between the series and the video games, most fans believed it to be a faithful adaptation of author Andrzej Sapkowski's books upon which the CD Projekt Red games are based. A standout for many viewers was the brilliant casting of Superman actor Henry Cavill in the lead role of Geralt of Rivia. 
The show follows Geralt — as well as the sorceress Yennefer of Vengerberg (Anya Chalotra) and the Crown Princess Ciri (Freya Allan) — as they go through various events at different points in time, based heavily on Sapkowski's The Last Wish and Sword of Destiny. Their characters go through formative events that shape them into the legends they are to become until all of their stories eventually merge. 
The first season was well-received by critics and audiences alike, and expectations are high going into season 2 — especially after the overwhelming season 1 finale, appropriately titled "Much More." While fans are eager to see the continuing adventures of Geralt and friends, some unfortunate news has emerged from the production. According to sources close to The Witcher's production, Cavill has suffered injuries that have sidelined him for the moment — although filming has still continued for scenes that don't include him. 
Filming has carried on while Henry Cavill recovers from an injury sustained on set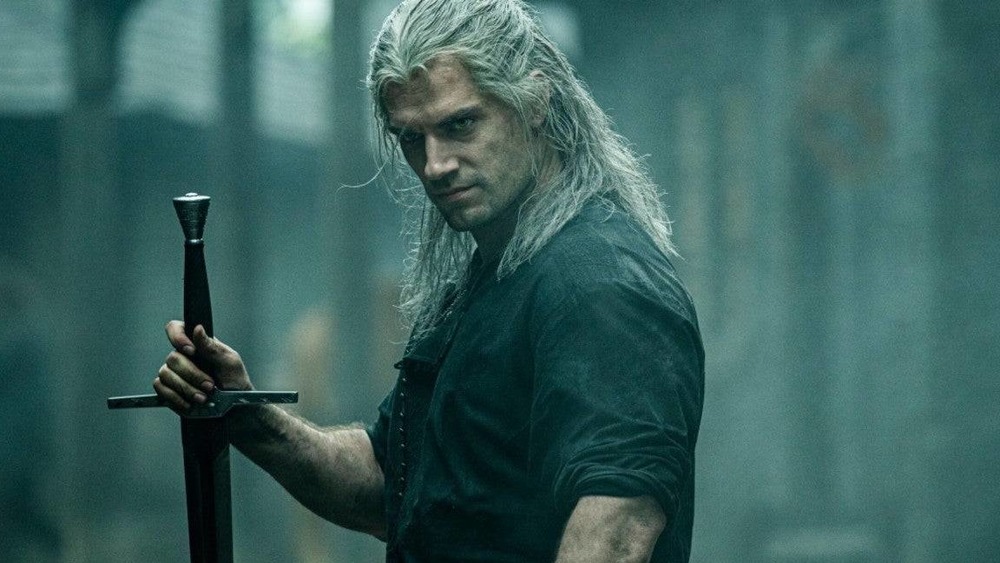 Netflix
As detailed in a report first published by The Sun and later in follow-up coverage from Deadline, Cavill suffered a leg injury while he was shooting something at Arborfield Studios in the United Kingdom. Reports indicate that Cavill was doing his own stunts 20 feet into the air while wearing a safety harness, and that's when the injury took place. 
The expectation is that Cavill will remain sidelined for "a short period of time" while production on The Witcher continues shooting scenes that don't require him. The Sun published quotes from an anonymous source who described how the injury transpired: "The filming has been hit because of what happened to Henry. He was on an assault course and injured his leg. He just suddenly pulled up and was clearly in a lot of pain. It wasn't clear if an object had hit his leg or it was some sort of hamstring or muscle injury."The source went on to say, "It wasn't bad enough to need an ambulance, but it's messed up the filming schedule as he can't walk properly. He has to wear heavy [armor] in the scenes and he just wouldn't be able to do it with his leg injury." 
Similar to many other productions, The Witcher is expected to go on a hiatus for the holidays later in December, so production would stop soon regardless of what happened to Cavill. With the extra time off, hopefully Cavill has plenty of time to rest up and enter production in 2021 feeling good and healthy.
This isn't the first time The Witcher has had to suspend production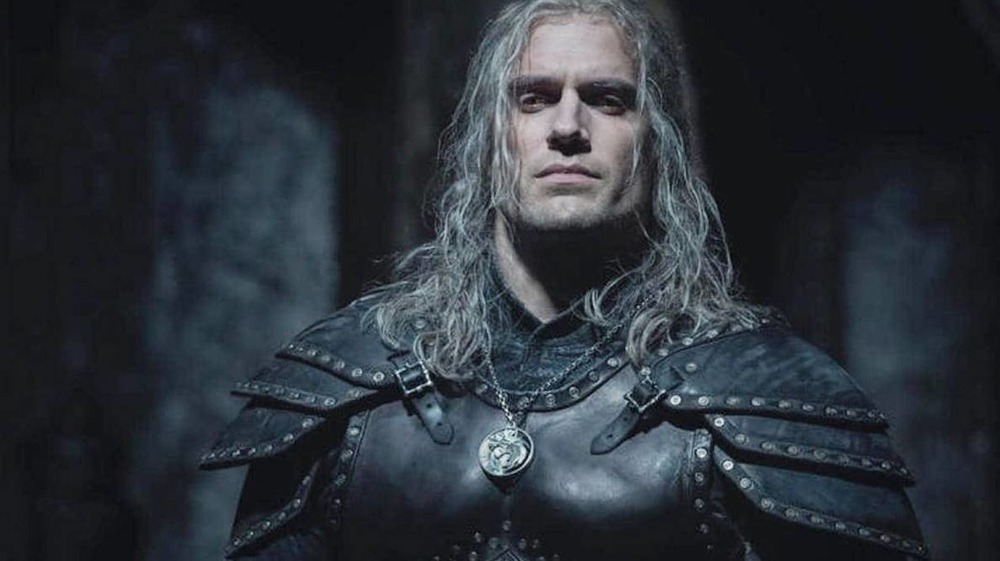 Netflix
2020 has been a rough year for residents of the Kingdom of Cintra. As was the case with most film and television productions this year, The Witcher had to halt filming as a result of the COVID-19 pandemic. Not only did this push things back, but it also made it so that not everyone from the first season could come back to reprise their roles. Thue Rasmussen, who played Eskel on The Witcher season 1, had to drop out of the second season due to scheduling conflicts that came about from the coronavirus delay. The COVID-19 pandemic also hit particularly close to home for The Witcher cast and crew when actor Kristofer Hivju tested positive for the disease back in March (via Variety).
The pause in filming first began in March and lasted until August. Filming resumed for a little while before halting again in November after several more positive COVID-19 cases came about within the production.
It's been touch and go for The Witcher for almost an entire year now, and hopefully once production gets back on its feet with Cavill in the saddle again, things will go smoothly from there on out. Fortunately, the production is able to carry on without Cavill for the time being, so fingers crossed that things won't get pushed back too much. As of right now, The Witcher season 2 is slated to come out sometime in 2021, but keep checking back to Looper as more details emerge in the coming months.