What Emma Stone Would Look Like As Spider-Gwen In Spider-Man 3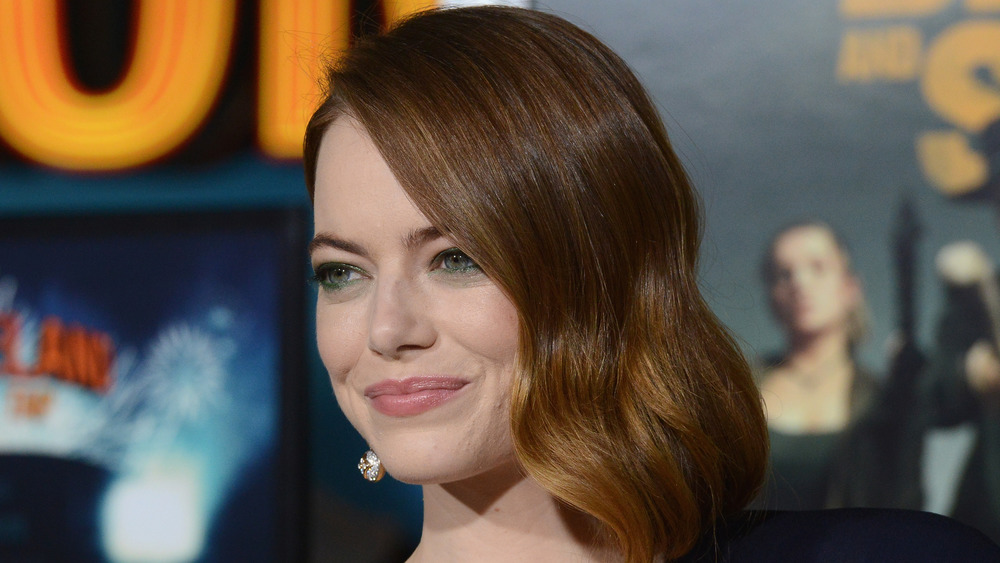 Albert L. Ortega/Getty Images
The upcoming third Spider-Man film starring Tom Holland is shaping up to be bigger than anyone could have imagined. With Doctor Strange (Benedict Cumberbatch) working with Peter Parker, it appears that the multiverse will have a big presence, and many actors from past Spider-Man films are allegedly returning for Spider-Man 3. Already confirmed are Alfred Molina, who played Doc Ock in the fan-favorite Spider-Man 2, as well as Jamie Foxx's villain Electro from the 2014 film The Amazing Spider-Man 2. Even more shocking, the two previous faces of Spider-Man, Tobey Maguire and Andrew Garfield, are rumored to be appearing as well. There are likely even more characters to come, including Kirsten Dunst, who played MJ to Maguire's Parker, and Emma Stone, who played Gwen Stacy in Garfield's films. 
With all the gossip swirling, it looks like the new Spider-Man 3 will test the limits of what is possible in the Marvel Cinematic Universe. However, as the rumors continue, there have been few concrete details about the movie, which is currently filming in Atlanta, Georgia, so fans have begun to speculate what these additions to the cast may look like onscreen.
One artist who frequently posts fantastic Marvel fan art, known as spdrmnkyxxiii on Instagram, has crafted a depiction of what Stone would look like as Spider-Woman (more commonly referred to as Spider-Gwen), the alternate reality alter-ego of her character — and to say Stone's version of the character looks awesome is an understatement.
Could Emma Stone's Gwen Stacy become Spider-Woman?
Thanks to spdrmnkyxxiii's artwork above, fans now have a good idea what Stone would look like as a gritty Spider-Gwen. Here, she is seen wearing the character's iconic uniform — a white and black suit with the classic red Spider-Man pattern on the inside — with short, dirty-blond hair and an eyebrow piercing. The attention to detail is amazing, and the art presents a very realistic imagining of what a live-action Spider-Woman could look like in Spider-Man 3.
In the comics, Spider-Woman, also referred to as Ghost-Spider, is a version of Stacy from a world in which she was bitten by a radioactive spider, instead of Peter. Her appearing in Spider-Man 3 is entirely plausible, and would definitely be an interesting and surprising choice. 
Spider-Gwen has already appeared in Spider-Man: Into the Spider-Verse, voiced by Hawkeye's Hailee Steinfeld. The animated film focused on many different versions of Spider-Man working with Miles Morales to save New York City from the villains Kingpin and Olivia Octavius.
Either way, all the rumors surrounding Spider-Man 3 — and Doctor Strange's presence leading into his next film, Doctor Strange and the Multiverse of Madness — point to the multiverse playing a big part in the storyline. Considering this, it doesn't seem like a huge stretch to consider that Stone may return. Stay tuned.