Marvel's Spider-Man 3 Scores Fan-Favorite Character From Original Spidey Trilogy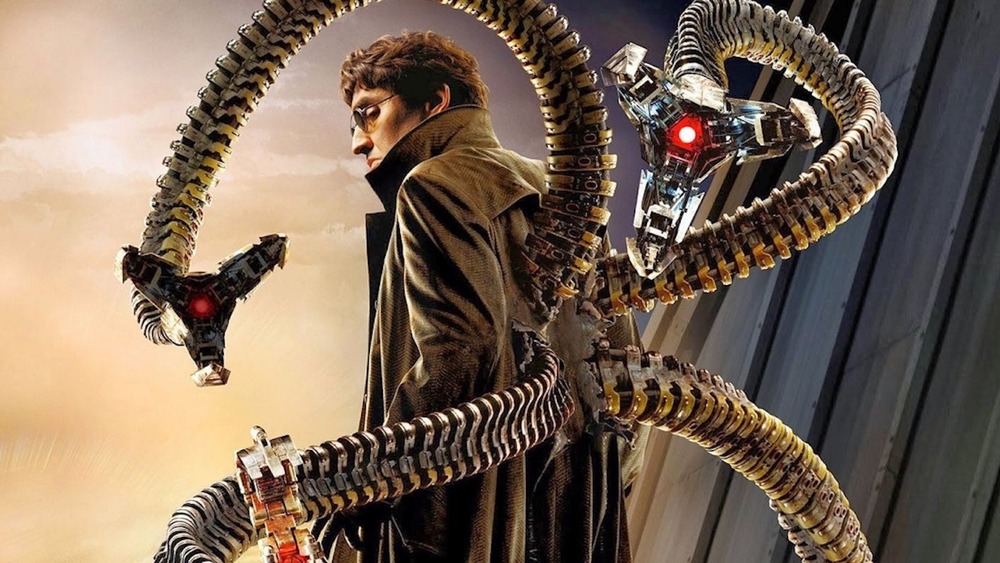 Sony Pictures Releasing
The next chapter in the Marvel Cinematic Universe's Spider-Man saga is officially shaping up to be the most Spider-Manny movie in the history of cinema.
As production continues on Sony and Marvel Studios' unofficially entitled Spider-Man 3, unexpected casting news continues to drop like Mary Jane Watson, though nowhere near as tragically. In fact, most Spider-Man fans are likely over the moon with the latest casting news for the film. And while Marvel and Sony are both remaining mum, The Hollywood Reporter has seemingly confirmed that Alfred Molina will indeed return to the Spider-Verse as Doctor Otto Octavious.
Molina first played the villainous role opposite Tobey Maguire in Sam Raimi's 2004 sequel Spider-Man 2, bringing an amiable gravitas and tragic humanity to the role rarely seen in the realm of comic book cinema prior. In doing so, the character (a revered physicist who's transformed into the nefarious Doc Ock after a terrible tragedy) became an instant fan favorite among villains from all three Spider-Man franchises. Some might even argue that Molina's more grounded take on the tragic supervillain helped shape the way bad guys have been portrayed in virtually every superhero film since.
The news of Molina's return to the superhero realm was first speculated just over a month ago by GWW, who then reported the esteemed actor had indeed been spotted on the set of Marvel's Spider-Man 3. Now that the actors' return has been confirmed by another publication, even more rumors are certain to follow regarding the details his dealings with Tom Holland's Peter Parker — particularly as Doc Ock met his own tragic end in Spider-Man 2. 
Whatever the case, fans will have to wait until December 2021 to see Molina's Doc Ock in the iron-tentacled flesh once again. 
The Spider-Verse might be getting pretty crowded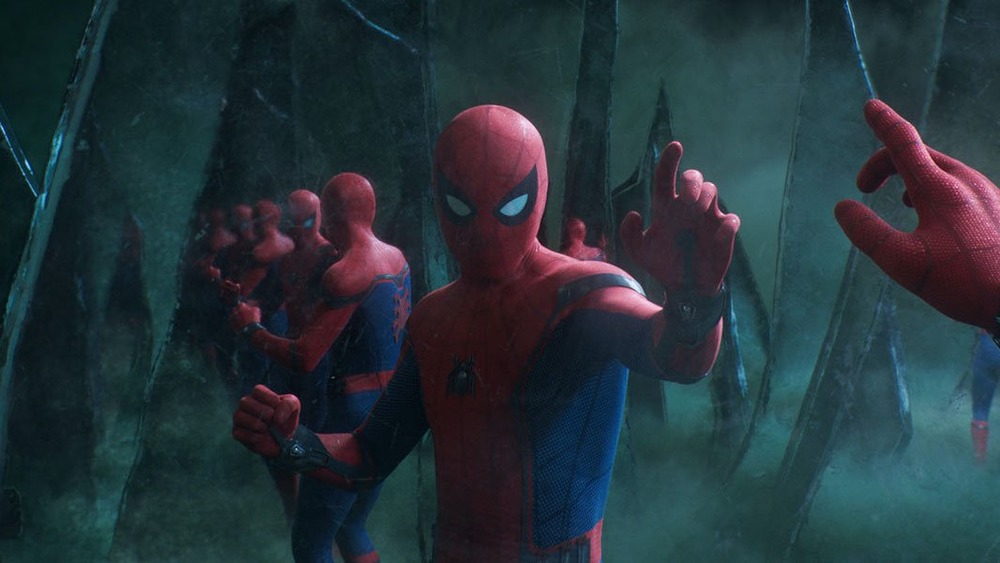 Sony Pictures Releasing
Regarding those rumors about the plot of Spider-Man 3, it seems the film could end up with a subtitle along the lines of Home Away From Home, because it's widely believed the new Spidey flick will dive headlong into the multiverse teased in both Avengers: Endgame and Spider-Man: Far From Home. That rumor began with the surprise appearance of J.K. Simmons' Spider-Man favorite J. Jonah Jameson in the waning moments of Far From Home, and only grew with news that Benedict Cumberbatch would be appearing in the film as Doctor Strange. Strange's next MCU solo outing (interestingly now being directed by Sam Raimi) carries the subtitle In the Multiverse of Madness.
It's also been repeatedly teased that both Tobey Maguire and Andrew Garfield will be making appearances as alternate-version Spideys in the new film. And yes, that particular rumor continued to gain steam with the shocking announcement that Jamie Foxx would turn up as baddie Electro from The Amazing Spider-Man 2. With the news of Molina's return to the Spider-Man cinematic fold, it's all but confirmed that the multiverse is indeed in play, and it should be fascinating to see exactly how Kevin Feige and Team MCU play that tricky card moving forward. 
As it is, we might soon see casting announcements for Thomas Haden Church (who played Sandman in Spider-Man 3), Michael Keaton (Vulture from Homecoming), and Jake Gyllenhaal (Far From Home's Mysterio) too, with the new film possibly building towards some sort of inter-dimensional Sinister Six style showdown with Maguire and Garfield lending Holland's Peter a hand. 
Hey, we might even get some casting news on Kraven the Hunter too, though we'd also love to see the return of Willem Dafoe's Green Goblin if we're getting the former Spider-Man villain band back together.