Director Reginald Hudlin On Chadwick Boseman And The Black Panther Legacy - Exclusive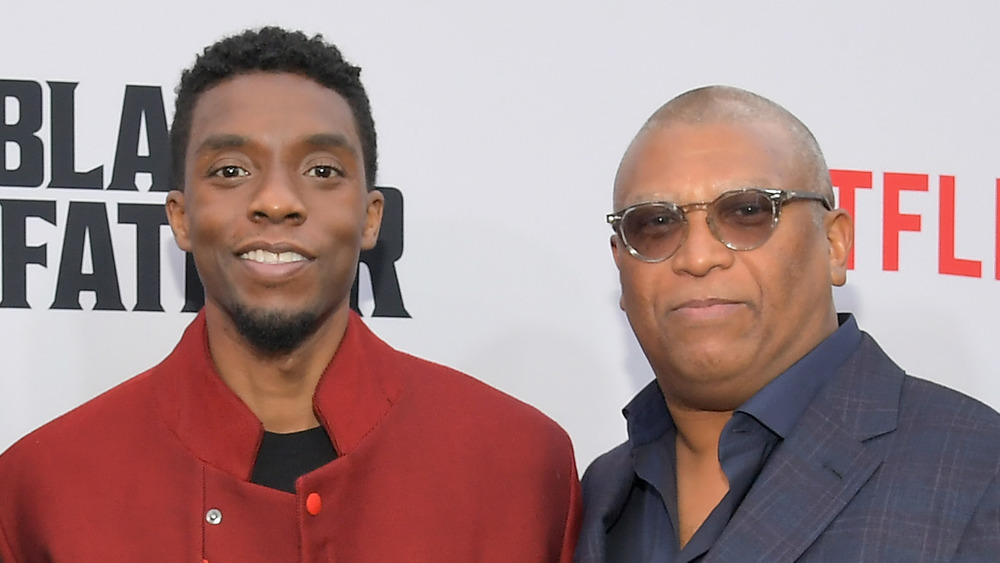 Charley Gallay/Getty Images
Ahead of the film's debut on Disney+, Looper spoke with director Reginald Hudlin about his new movie Safety, the story of Clemson football player Ray Ray McElrathbey raising his little brother on campus. Hudlin, of course, has had a long career before Safety — he's been writing, directing, and producing comics, TV shows, and movies for decades now. To many comic fans, Hudlin will always be associated with Black Panther, and he's even worked with the late Chadwick Boseman before. During our chat with the multi-talented Hudlin, we took some time to ask him about both.
Hudlin directed Boseman in Marshall, a biopic about the early years of future Supreme Court justice Thurgood Marshall, whom Boseman portrayed on screen. The director described working with Boseman as "just a dream," given that he was "such a dedicated actor, such a wonderful person." 
Following Boseman's untimely death in August 2020, Hudlin mourns both the star himself and what could have been for him. "It's just a horrific loss," Hudlin told Looper. "It's hurtful to lose a friend and also a guy I couldn't wait to work with again. I just thought, 'God, we could make a movie together every couple of years. That would just be perfect.'"
He was also surprised as anyone about Boseman's illness and death, having been kept in the dark on it himself. He recalled, "[I was] talking with everybody and we're all [asking], 'Did you know? Did you know?' No one knew. No one had any clue, and we all sort of played things back — 'Was that a clue? Was that a clue?' But at the time he just really is a guy who kept his private life private." 
Hudlin also recognized the herculean effort Boseman put into his work given the circumstances. "I've had quite a few friends who've fought with cancer. Some of them have won, some of them have lost, but the truth is that's a full-time job, and the fact that he was performing at the level that he was while battling cancer is a level of heroism that I can't imagine," the filmmaker noted.
The Black Panther expert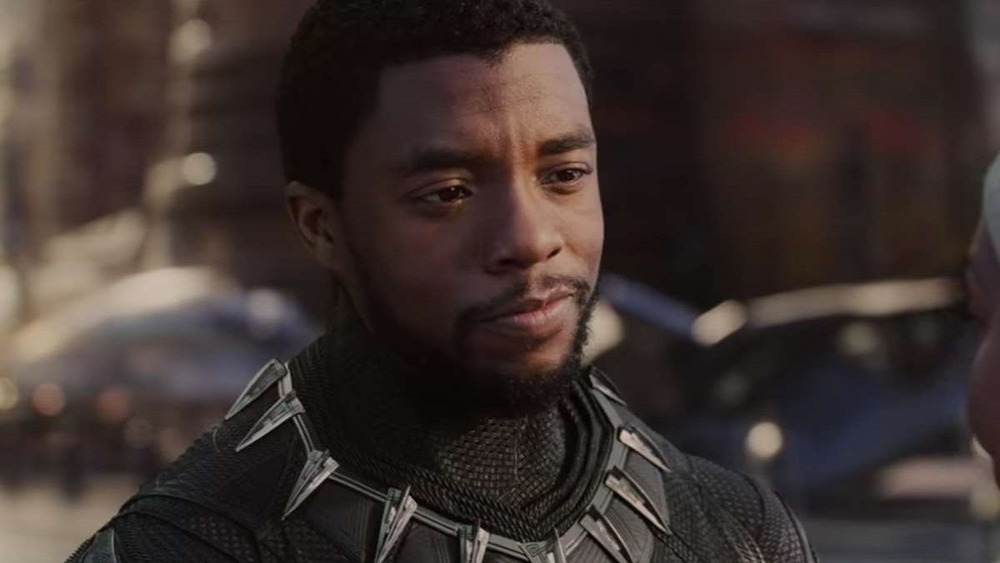 Marvel Studios/Disney
Few creatives are more associated with Black Panther than Reginald Hudlin. He wrote Black Panther comics for about four years, starting in 2005. His first storyline — Who is the Black Panther? – helped introduce the character to a whole new generation of comic fans. He also wrote two of the most consequential parts of Black Panther lore: T'Challa's marriage to Storm, and the introduction of T'Challa's sister Shuri. On top of all that, Hudlin developed and wrote the Black Panther animated series that ran for one season on BET in 2010.
When asked how he feels about Black Panther becoming a cultural phenomenon, Hudlin shared that he knew this time would come sooner or later. "It's great. People ask me, 'Oh, did you know it was going to be a big hit?' Yeah, I did! I absolutely knew, and so it's great for that validation," he told Looper. "I think the success of Black Panther will open the door not just for sequels of that film, but also more movies like that. I think we see that already, but I think the best is yet to come."
Safety is streaming on Disney+ now. Stay tuned to Looper for more exclusive coverage.