Why Reginald Hudlin's Football Movie Safety Is Nothing Like Football On TV - Exclusive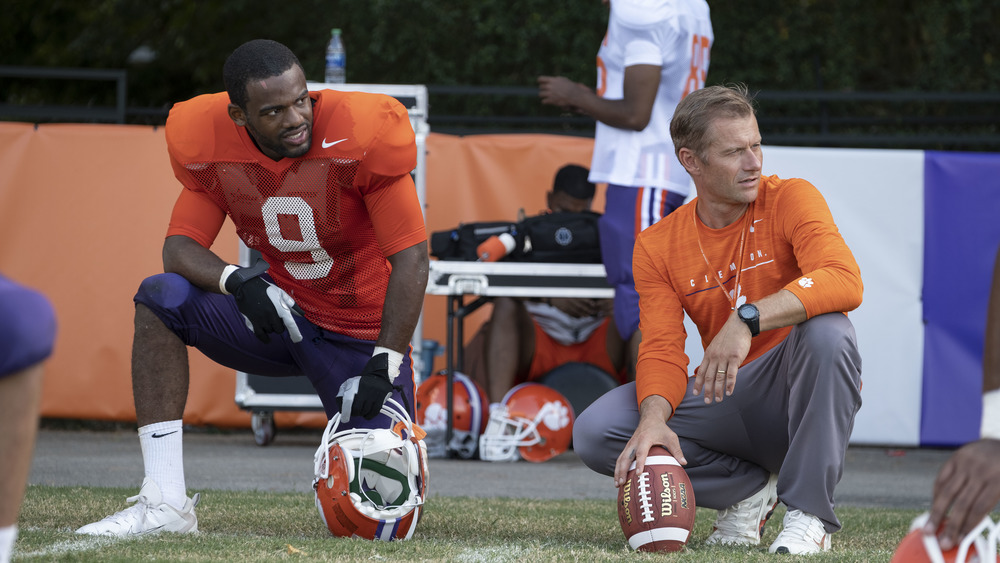 Chuck Zlotnik/Disney
Safety tells the real life story of Ray "Ray Ray" McElrathbey, a college football player at Clemson University. Plenty of sports movies claim to be about "family," but what makes Safety unique is that it takes that literally as well as figuratively: it's about Ray Ray and his kid brother Fahmarr. After their mother gets sent to rehab, Ray Ray takes temporary custody of his brother and sneaks him onto campus, secretly raising his brother while balancing football and schoolwork. Looper spoke to Safety director Reginald Hudlin in an exclusive interview to learn more about the inspirational story.
When asked when drew him to the story, Hudlin smiles and says, "Man, it's everything! Are you kidding me? It's funny, it's a tear jerker, it's inspirational! What do you go to the movies for?" The filmmaker goes on to explain that Ray Ray was involved with the production, because even with a solid script, "you still have questions. You want to know his motivations." Hudlin calls him "very humble, very forthcoming, and was a real touchstone for us throughout the production." Ray Ray also did a lot of workouts with the actors, showing how he trained during his playing days.
Clemson University isn't just the movie's setting, it's almost a character in and of itself. "We knew we needed Clemson's support 100%," says Hudlin, "and fortunately they gave it. They were and continue to be incredibly supportive of the movie." The production's access to the school (which even included getting to play at Memorial Stadium) proved particularly helpful in the most challenging scenes to shoot: the actual football games.
The psychology of the game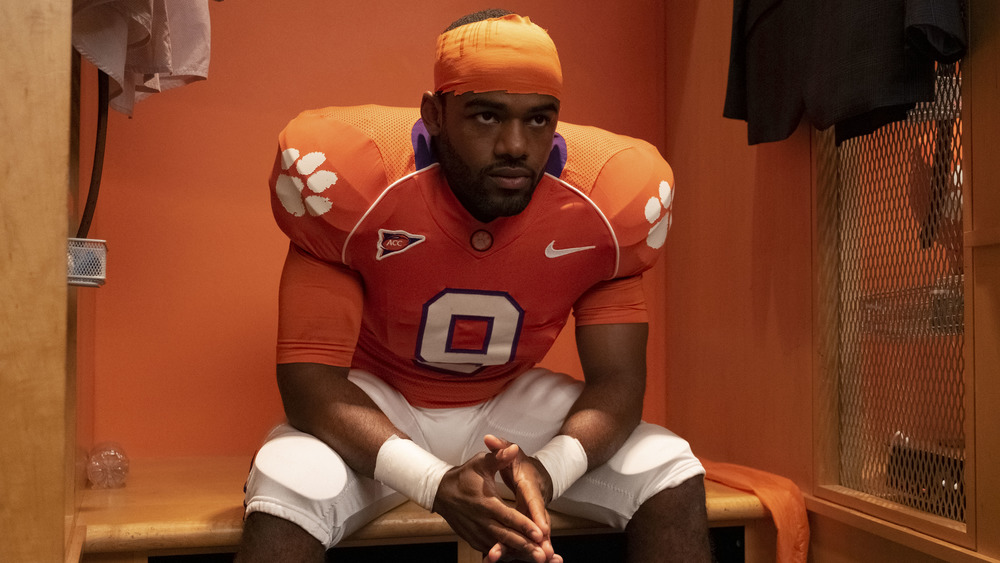 Chuck Zlotnik/Disney
"I love shooting football," says Hudlin. "It's such a visual sport, so whenever we were shooting plays, we had a great time, even though it was Atlanta in the summer." That doesn't mean it wasn't challenging. Parts of actual games were recreated for this movie, shot at halftime during a real Clemson home game. This required a lot of planning and — unusual for sport — rehearsal.
"It's a two-part level of the choreography," says Hudlin of the shoot. "It's the actual plays themselves. Then we had to choreograph the cameras. When we were shooting a scene, we had 23 cameras, so, okay, what are the shots you want? Where are the cameras going to be? How do you make sure the cameras don't get in each other's way? And guess what — we've got ten minutes to shoot four plays during halftime, so an enormous amount of rehearsal, both of the plays and of the camera operators moving from position to position. Quite a bit of choreography, and worked out perfectly." Almost the entire crowd stayed during halftime, registering the third loudest cheer in the history of Memorial Stadium.
Safety also makes use of a novel element for football movies: first-person perspective during games and training. Several times during the movie, a helmet-mounted camera brings the audience along Ray Ray's route on the field. Hudlin saw this as a way to give the audience a new perspective on a sport that already features some of the best cinematography around. "Football is shot pretty awesome, right? So if you're making a movie, what are we going to do that they don't already do on Monday Night Football? So we had to really focus on the subjectivity, focus on the psychology of the players as the action is happening, and give you a perspective you can't see otherwise."
Safety debuts on Disney+ today. Stay turned to Looper for more exclusive coverage.