How An Upcoming Walking Dead Series Will Break Away From Tradition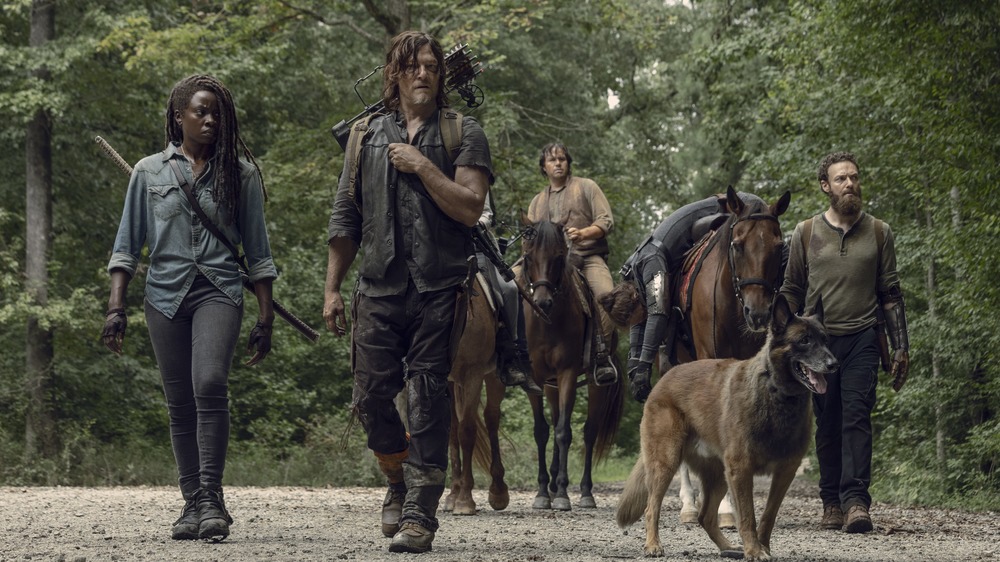 AMC
On December 13, 2020, AMC released The Walking Dead Holiday Special on its streaming network, AMC+. Naturally, Chris Hardwick — the long-time host of The Walking Dead after-show The Talking Dead — hosts the special, which features co-creator and showrunner Angela Kang and The Walking Dead chief content officer Scott M. Gimple talking about the future of the popular zombie franchise.
More a virtual variety show than anything else, the special includes many cast members appearances — including Lauren Cohen and Melissa McBride, who play Maggie and Carol, respectively, and previous cast members like Emily Kinney, who played Beth, and IronE Singleton, who played T-Dog. Although a lot of the episode is spent reminiscing about The Walking Dead's past and singing classic holiday songs, it also includes a conversation about what's to come, along with a brief table read for an upcoming episode in the second half of season 10, "Diverged."
In the discussion about the future of the Walking Dead franchise after the original show's upcoming 11th and final season, Gimple surprised even staple cast members like Cohen when he mentioned one very unique upcoming project within the TWD universe.
Scott M. Gimple reveals the development of a Walking Dead comedy series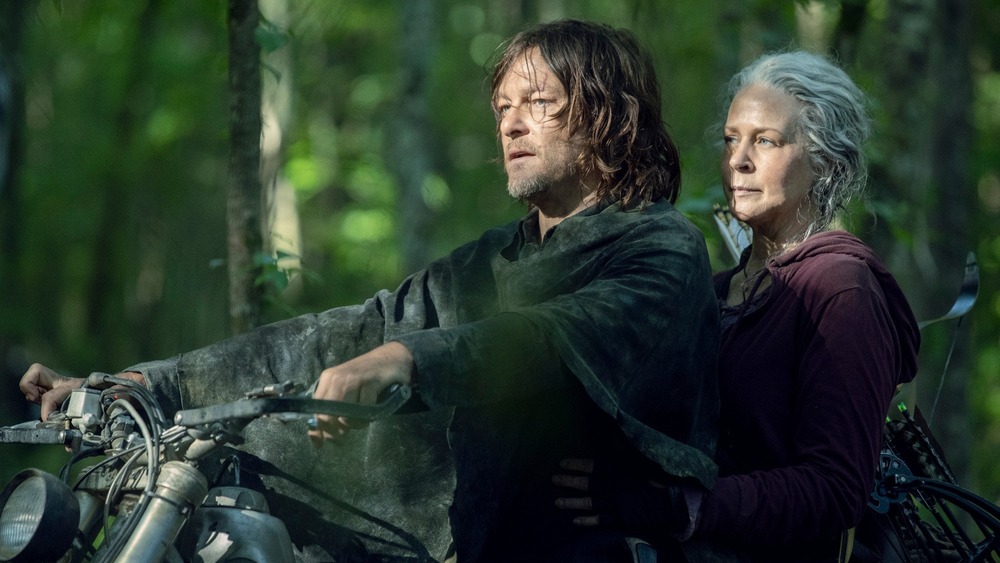 AMC
During the talk, Gimple remarked on a few projects in development, like the spin-off with Daryl (Norman Reedus) and Carol and the anthology series called Tales of the Walking Dead. But what really draws intrigue is what Gimple described as a "straight Walking Dead comedy" set in this world of death and zombies. Cohen had a very visible reaction of surprise on camera, eyes wide, as Gimple explained in further detail: "We're not making fun of our world, but it's just more of a comedic take."
It's not that The Walking Dead is completely devoid of comedy, but it's more of the dark kind. So for Gimple to hint that this new series in development is a clear-cut comedy is definitely unexpected. That said, for a franchise as long-running as this one, many likely welcome a new perspective on the world, diverging from the constant barrage of depressing death and fighting that's found in The Walking Dead and Fear The Walking Dead. 
Outside of those few comments, Gimple gave no further hints about the status of this upcoming show. Alongside these projects, there's also the series of Rick Grimes-centered films that are planned. Fans can currently watch The Walking Dead Holiday Special on AMC+, but there is no word when or if it will air on the AMC network.