The Walking Dead Season 10 Bonus Episodes - What We Know So Far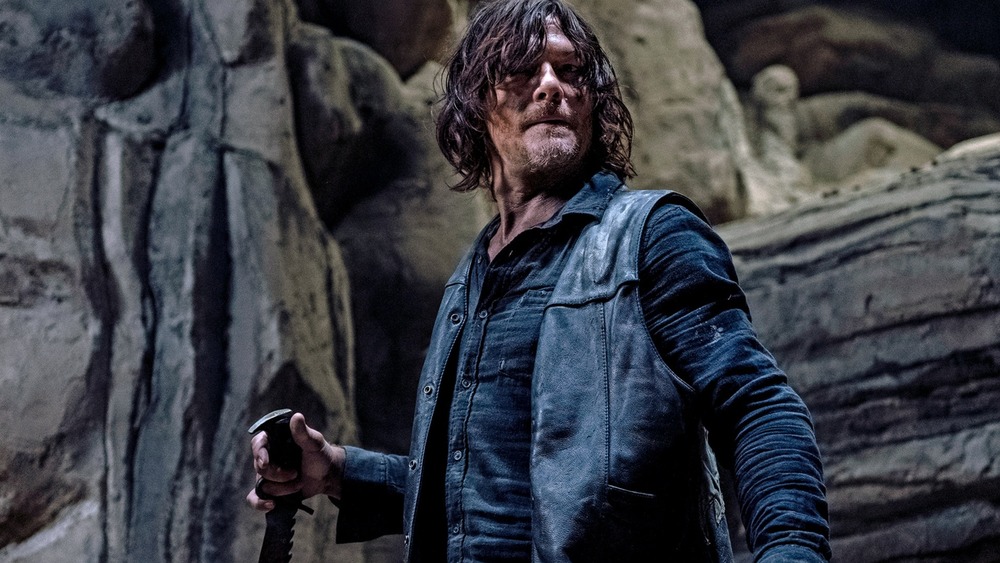 AMC
AMC's The Walking Dead is preparing to wind down its over 10 year-long run on the network in grand fashion. Back in September 2020, the news broke that the extra-large season 11 will be the program's last, consisting of 24 episodes that will air throughout 2021 and 2022 and put the post-apocalyptic drama to bed for good. While this was a bombshell announcement, many wondered if AMC was getting a bit carried away, especially considering that, at the time, the last episode of season 10 had yet to hit televisions everywhere.
As a result of the COVID-19 pandemic, production on TWD's tenth season had to abruptly shut down in March of 2020, leaving fans on an unintended cliffhanger for months on end. Come October 4, 2020, however, the long-awaited finale — titled "A Certain Doom" — finally made it to the airwaves, indicating to viewers that, despite recent events, the show is alive and kicking, and there are a few surprises to share.
As reported by Insider, at San Diego Comic Con 2020, Walking Dead showrunner Angela Kang announced that season 10 still isn't over just yet. She revealed that six bonus episodes are on the way to extend the seemingly never-ending season's total to 22. Here's everything you'll need to know about them.
When can you watch the next set of Walking Dead episodes?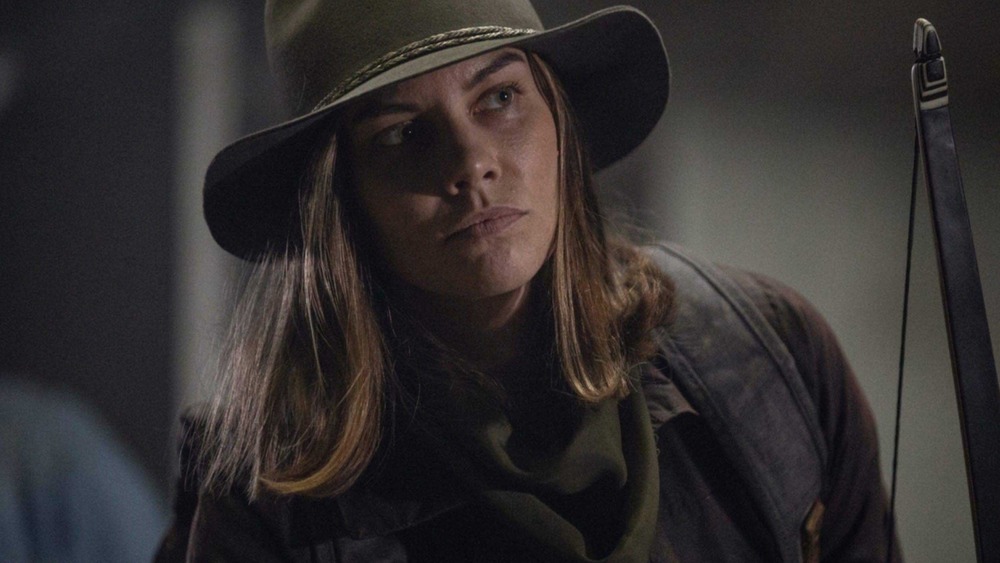 AMC
Season 11's vague 2021-to-2022 release may come across as off-putting for many, taking into account the fluid nature of premiere dates for TV shows and movies these days, but, thankfully, the situation is a bit more concrete for season 10's unexpected epilogue. According to Insider, the first bonus episode of The Walking Dead will debut on AMC on February 28, 2021. Each new one will drop weekly, per usual, ending on April 4, 2021.
Additionally, viewers have more than one way to enjoy the show's return: either on cable through AMC, or via streaming on the AMC+ service. New installments will arrive on TV every Sunday at 9:00 PM EST, but will stream on AMC+ the Thursday beforehand — which, yes, also means the first episode will actually stream on February 25th, instead of the 28th. The tail-end of February does feel like ages from now, but, as Kang explained during the Walking Dead SDCC panel, these episodes are coming together for the fans and to keep them entertained as they sit patiently for the final season. In other words, the phrase "good things come to those who wait" almost certainly applies here.
The main cast is all here for these bonus adventures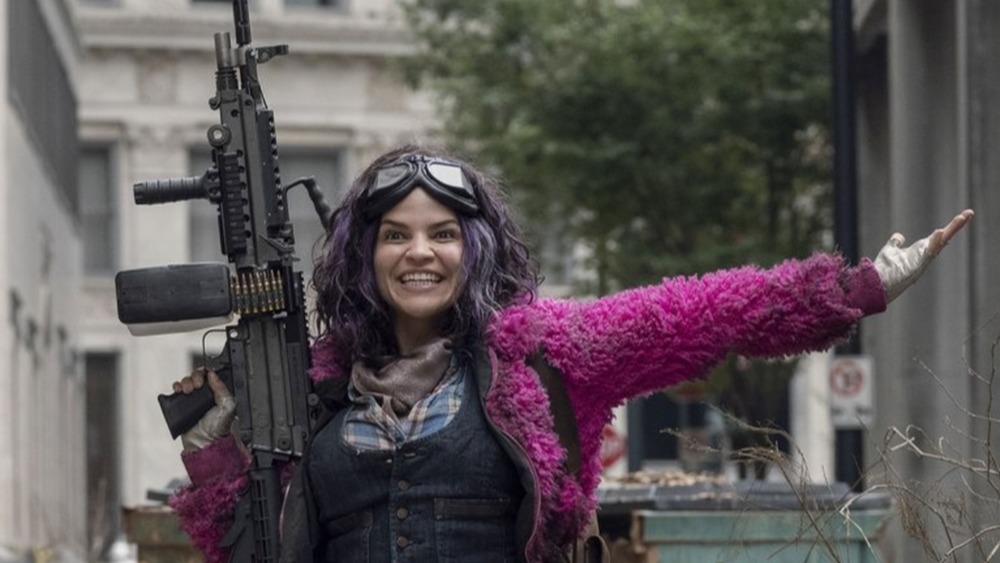 AMC
In keeping with the spirit of putting out a set of stories with the audience in mind, as far as the roster goes, the next six Walking Dead episodes features an all-star team comprised of major names and background players alike. As expected, mainstays like Norman Reedus, Melissa McBride, and Lauren Cohan, will return to continue the adventures of Daryl Dixon, Carol Peletier, and Maggie Rhee, respectively. Also unsurprisingly, Jeffrey Dean Morgan will once again bring TWD's resident rogue Negan to life.
Accompanying some of the program's bigger presences, then, are more than a few of it's minor — but still important — faces. Seth Gilliam gets to reprise his role of Father Gabriel for at least one episode, alongside Ross Marquand's Aaron. Also, Khary Payton will portray the former tiger-taming monarch, Ezekiel, with the likes of Eleanor Matsuura as Yumiko, Josh McDermitt as Eugene, and franchise newcomer Paola Lázaro as the eccentric Princess. 
It's worth mentioning that these are only the actors that AMC highlighted in their press release, so it's entirely likely that other notable names will appear as the season progresses. That said, Angela Kang has since confirmed that Lauren Ridloff's Connie, at least, is not returning until season 11, where the showrunners "have a big episode planned for her."
The next few episodes focus on character stories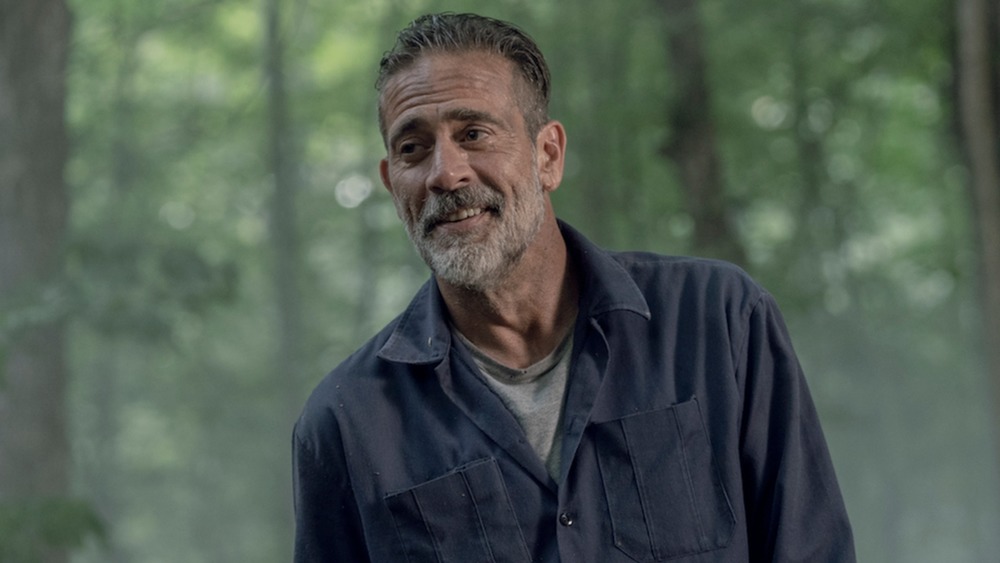 AMC
With the cast and premiere date in mind, the burning question is, what is the story going to entail? Even though major details are scant, some tidbits of information have come to light about what to expect from The Walking Dead's comeback in February. 
In September 2020, writer Kevin Deiboldt described the stories on Twitter as "in-between-quels," meaning viewers can expect less plot-driven, and more character-driven, episodes than usual. As former Walking Dead showrunner, Scott Gimple explained to Insider, "These six episodes were in many ways written with producibility in mind in the times that we're in." These narratives are isolated and focus on a tighter cast than normal, thanks to extensive social distancing and sanitation guidelines. 
Kang added further credence to Gimple's sentiment, telling fans that, "It doesn't have 300 zombie extras in a scene breathing on all of our actors."
Even though this might appear creatively constricting, the ongoing public health crisis has created a unique opportunity for TWD's team to put together compelling narratives that delve deep into the cast. In Gimple's mind, "what [he] find[s] fascinating is with those constraints, these are six of like the best scripts [they've] done," and, looking at the plot descriptions AMC provided for each episode alone, it's difficult to argue with that assessment.
Right from the outset, the first bonus episode will see Maggie share her experiences away from the group. Later stories center on Daryl and Carol ironing out their friendship and individual woes, as well as updates on Gabriel, Aaron, Princess, and the Commonwealth. Arguably the most intriguing of them all, however, is the finale, which will finally flesh out Negan's backstory. Fans will get to see his pre-apocalypse life, his relationship with his wife, Lucille (played by Hilarie Burton), and his rise to become the leader of the Saviors — wrapping up what is sure to be one of The Walking Dead's most must-see seasons.