Here's What We Could See In Tales Of The Walking Dead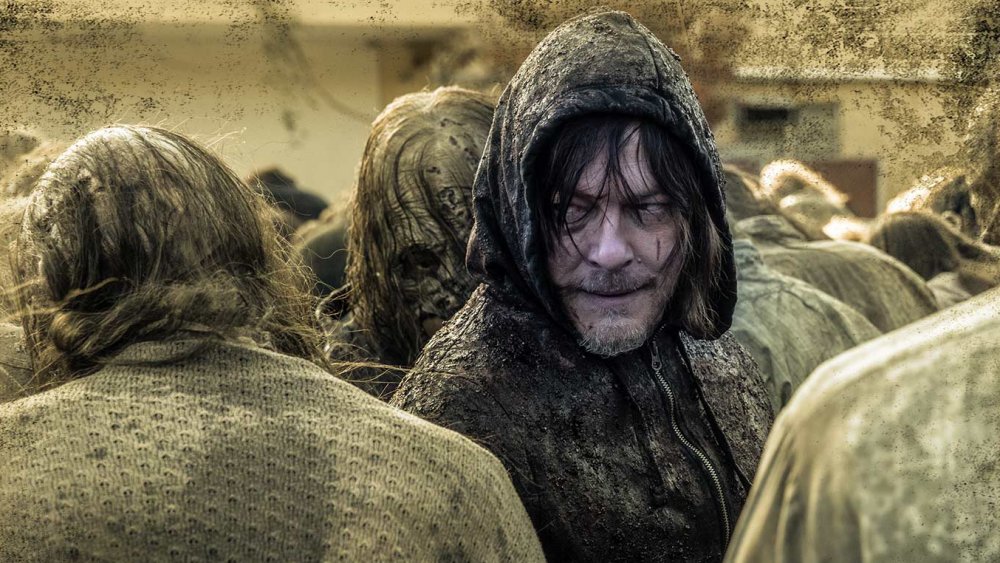 AMC
Many fans are already anxiously awaiting the premiere of Tales of the Walking Dead, the upcoming anthology series that will explore both new and old characters from the Walking Dead Universe. The franchise continues to produce content through various spin-offs, and though the main series is coming to an end with its 11th season, this newest addition will offer more fresh stories through stand-alone episodes focused on characterization. 
At New York Comic Con 2020, the showrunners for the franchise's three currently running series gathered in a virtual panel hosted by Entertainment Weekly's Executive Editor at Large Dalton Ross. Angela Kang (The Walking Dead), Andrew Chambliss and Ian Goldberg (Fear the Walking Dead), and Matt Negrete (The Walking Dead: World Beyond) discussed the franchise's history as well as its future; additionally, Ross asked the showrunners to name some characters and/or ideas they'd like to see in Tales of the Walking Dead. Each one of them offered some possibilities, and their answers could give fans a few ideas as to what to expect from the forthcoming show.
Angela Kang wants to see more of Abraham's Group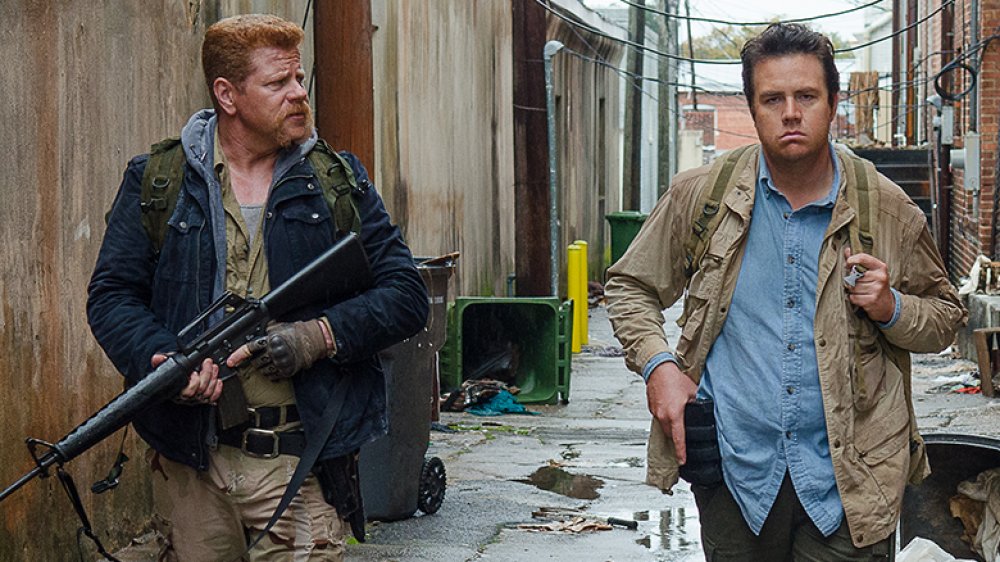 AMC
Kang, the showrunner of The Walking Dead, focused on Abraham's Group in her answer. "I really wanna see the 'Abraham, Rosita, [and] Eugene on the road' story. I think that's super fun," she said. 
After their debut on the season 4 episode entitled "Inmates," this group lasted just over one season before most of the band perished during "Remember" on The Walking Dead season 5. Led by Sergeant Abraham Ford (Michael Cudlitz), the perseverant crew of survivors ventured from Houston in an effort to reach the nation's capital. 
Each member of the main trio — Cudlitz's Abraham, Christian Serratos' Rosita Espinosa, and Josh McDermitt's Eugene Porter – has a distinct backstory that could lend to a compelling installment within the Tales of the Walking Dead anthology series. Abraham is the sole survivor after his family is brutally eaten by walkers. Eugene lied to Abraham and told him that, as a scientist, he could potential solve the disastrous ramifications of the zombie apocalypse. Meanwhile, Rosita and Abraham were involved in a romantic relationship until they reached the Alexandria Safe-Zone. 
Bringing these characters back for Tales of the Walking Dead would allow for their backstories to be developed a bit more, in addition to offering fans an opportunity to see the popular trio again. In the same vein, Tales of the Walking Dead could also continue Eugene's redemption. Most of the survivors initially dislike Eugene, but he gradually earns their respect by destroying the Savior weapons and using his intellect as an engineer.
Matt Negrete has ideas about Tales of the Walking Dead, but doesn't want to spoil World Beyond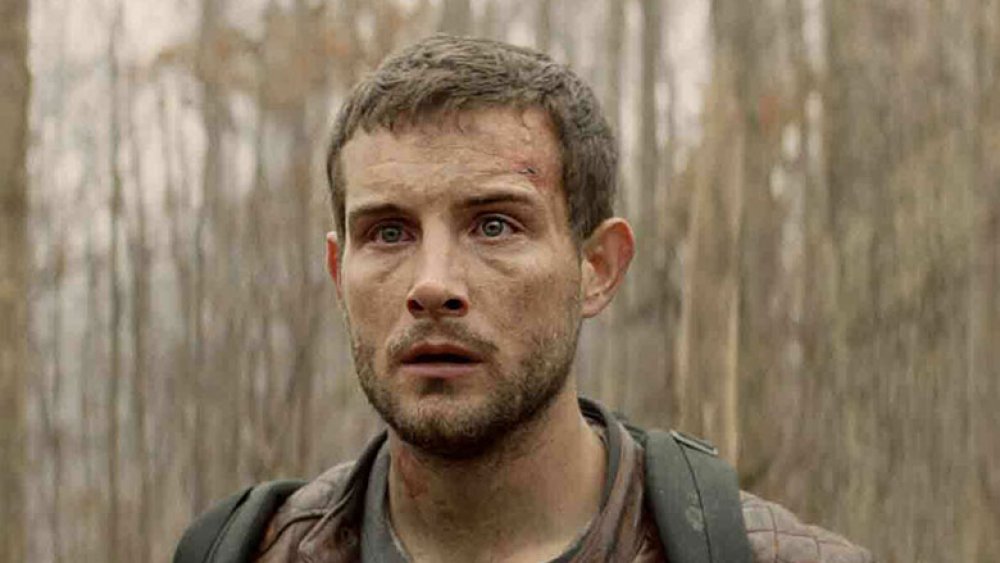 AMC
Negrete, the showrunner of the recently released spin-off series The Walking Dead: World Beyond, was quite coy in his response — sharing that there are two characters from his series that he'd love to see get some screen time within Tales of the Walking Dead.
"There are two characters that have not appeared in World Beyond that I think have a very interesting backstory, and it seems like they've had quite a few adventures that have occurred leading up to when they appear later on in the series," he said during NYCC 2020.
While he refused to provide specific details because he didn't want to spoil any future plans for his show, Negrete did offer another hint about the duo: "They're a pair in the apocalypse that I don't think we've seen before. I think there would be some potentially madcap adventures."
Ian Goldberg wants to learn what made Virginia the Great who she is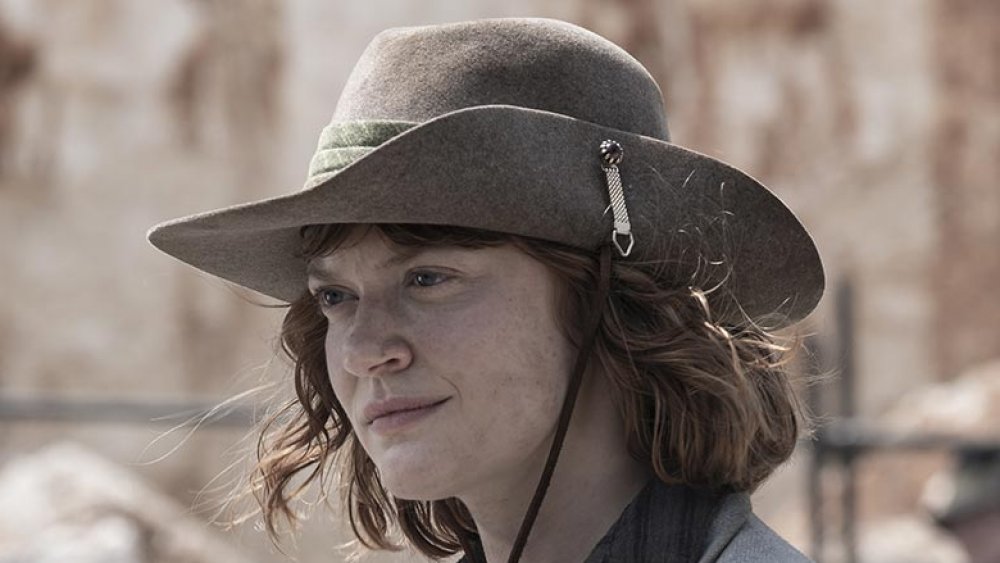 AMC
One of the showrunners of Fear the Walking Dead, Ian Goldberg, immediately named Virginia, aka Ginny (Colby Minifie), as someone that he'd like to see on an episode of Tales of the Walking Dead. 
"I'm gonna go with Virginia, and I would very much like to see the beginnings of Virginia's empire building before she was Virginia the Great," said Goldberg.
Though she's a main antagonist on season 5 of Fear The Walking Dead, Virginia's origin story is largely unknown — aside from her vague background as an efficiency expert at a corporation. That considered, Tales of the Walking Dead would have plenty of room to explore who Virginia was prior to when fans meet her. She's set to remain a vital character on season 6 of Fear The Walking Dead, so many viewers are even more eager to learn more about her.
Andrew Chambliss wants to know if the cosmonaut is still stuck in space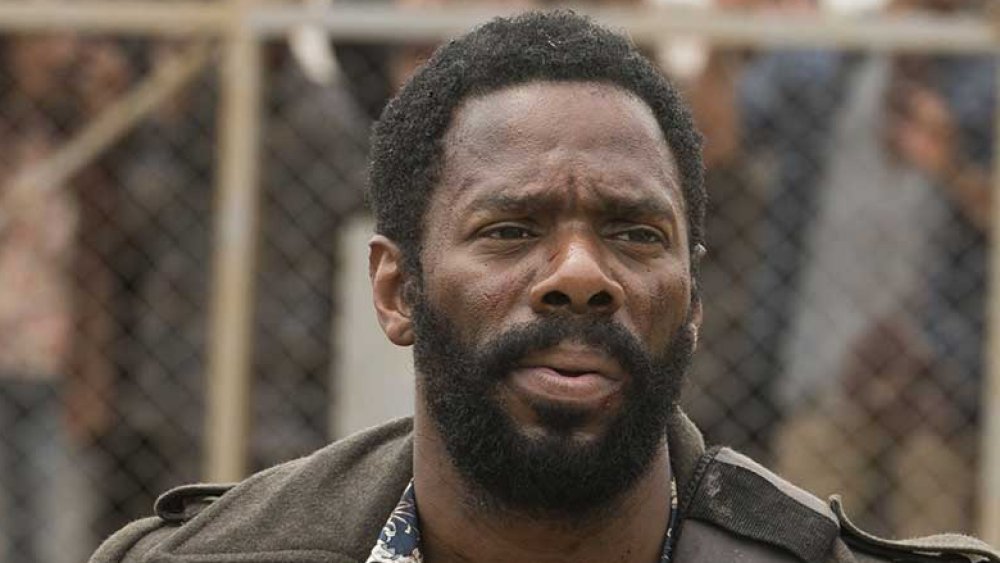 AMC
Andrew Chambliss, who works with Goldberg as a showrunner for Fear the Walking Dead, shared two ideas for Tales of the Walking Dead that could open up a lot of narrative storytelling possibilities. 
"I would like to see the cosmonaut that Victor Strand spoke to over the radio, and see if he's still floating around in space," said Chambliss. "And then, from The Walking Dead, I would love to see an Eastman Tales of the Walking Dead."
During Fear the Walking Dead season 3, Strand (Colman Domingo) drunkenly toys with his radio and inadvertently connects with a cosmonaut. During their communication, Strand and the cosmonaut quote literature about their respectively dire situations: Strand is battling for survival during a zombie apocalypse, while the cosmonaut is trapped in the ocean of outer space. Tales of the Walking Dead could revisit the cosmonaut and offer viewers a fresh story since he, unlike the other characters in the franchise, isn't struggling to survive on Earth but instead confined to utter loneliness in his spaceship. 
As for Dr. Eastman (John Carroll Lynch), he's appeared on only one episode of The Walking Dead, so he could be an ideal candidate for the spotlight in Tales of the Walking Dead. This single episode gave Eastman a heartbreaking backstory: A former patient killed the doctor's entire family, so Eastman vengefully took the man prisoner and starved him to death. Until his own death, Eastman was a strong ally to outbreak survivor Morgan Jones (Lennie James), so many fans would probably like to see him again.