This Outlander Actor Really Wants To Play James Bond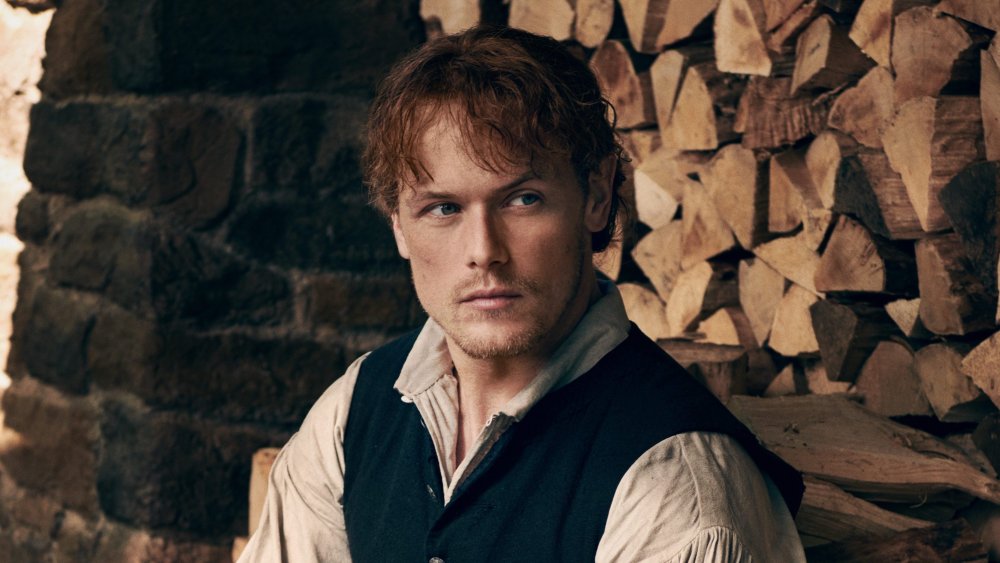 Sony Pictures/Starz
It may still be some time before Bond fans see Daniel Craig's final turn as the famous 007 agent in Universal's upcoming No Time To Die, but the hunt for Craig's replacement has been on for years, and one actor from the hit Starz series Outlander admits he's had his eye on the role.  
Sam Heughan has made a name for himself on the small screen playing the handsome and steadfast Jamie Fraser on the series, which is adapted from Diana Gabaldon's novels. While the show appears to be still going strong as it readies itself for filming on its sixth season, it's not yet clear to fans or the actor what awaits him after Starz's highest-rated show eventually wraps. In an interview with The Morning, the Scottish actor did, however, give his fans — and Bond lovers — one possible vision of the future. When asked about the rumors that he might be in the running for the lead character in the blockbuster spy action franchise, Heughan addressed whether it was something he'd be up for. 
"It's obviously a dream for every actor, I think," he told This Morning host Holly Willoughby. "Of course, it would be a dream role. And a Scottish Bond, who doesn't want to see another Scottish Bond?" 
While the Outlander actor admitted he was very into the idea of taking on 007 post-Craig, he shared that he had already auditioned for the part once before. Heughan was actually up for the part along with a lot of other actors who were seen in the U.K. when they were casting for Bond 21, better known as Casino Royale. Although his This Morning appearance is far from the first time Heughan has addressed these rumors, it's clear he isn't the only person gunning for him to be the next face of Bond.
Sam Heughan would be the first Scottish actor to play Bond since Sean Connery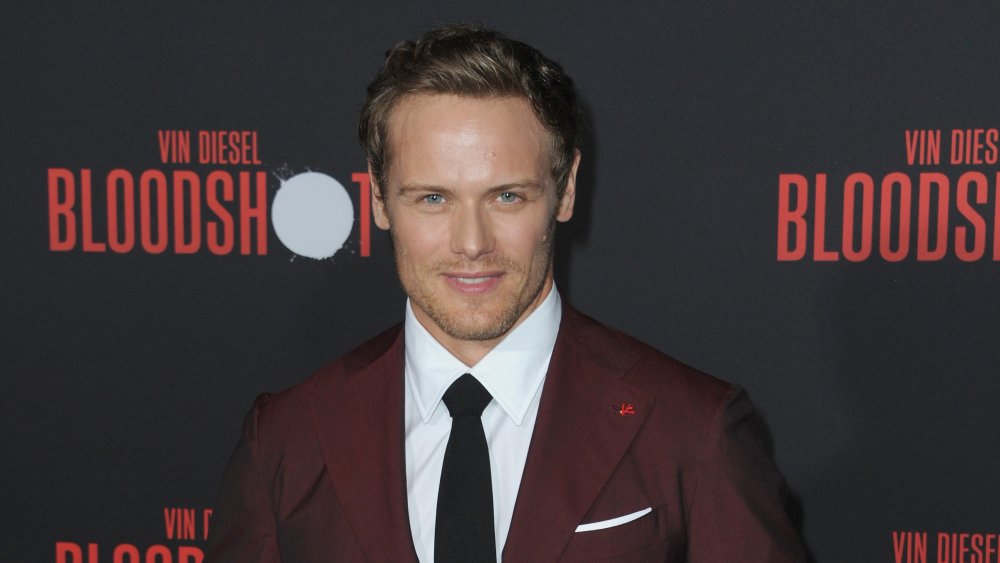 Albert L. Ortega/Getty Images
In a December 2019 appearance on The Tonight Show Starring Jimmy Fallon, the 40 year-old Scot once again discussed those longstanding rumors about his potential Bond casting when Fallon pulled up a tweet from William Shatner. In it, the Star Trek icon shares his "hopes" that the Bloodshot star will step into the role. 
After Heughan explained that he does know Shatner, Fallon prompted the actor to share whether he had any news. "I can reveal right now, I am not James Bond," Heughan said to audience laughs. "I'm still waiting for the call."
While Heughan has yet to be tapped for "the dream role," Fallon noted that it doesn't mean he's not still in the running, and the actor agreed. Heughan has been on quite a few Bond rumor lists, alongside names like Game of Thrones and Rocketman's Richard Madden, Mission Impossible and The Witcher star Henry Cavill, and Flatliners and Little Women actor James Norton. Both Madden and Heughan are Scottish and, if either were cast, would be the first Scot to embody the MI6 agent since Sean Connery's final bow in the Eon Productions-backed Diamonds Are Forever. 
"Ian Fleming, he had a lot of Scottish ties," Heughan told Fallon. "I think it would definitely be time for another Scottish Bond, but I actually shot a movie this year [SAS: Red Notice] based on Andy McNab's novels. It's a lot like Bond, a lot like Bourne."
Fans probably won't know whether their Outlander favorite landed the part until after No Time To Die hits theaters November 20, 2020, but they can at least trust they'll see the Outlander star in his new travel reality series Men in Kilts.