Bond 25: Daniel Craig To Soon Return To Set Following Production-Halting Injury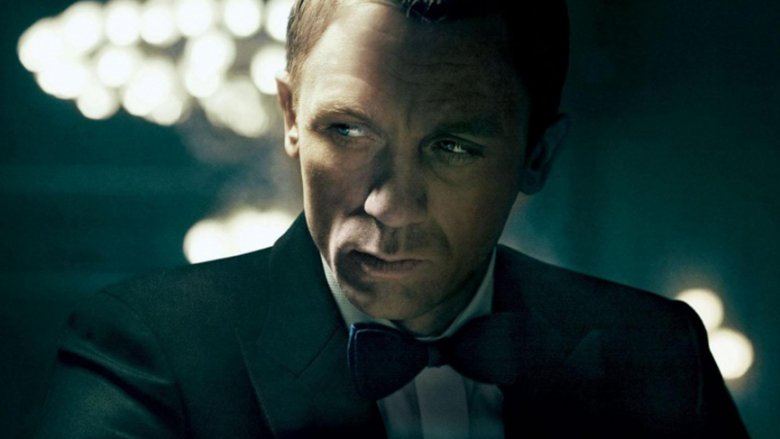 An injury on the set of Bond 25 left production shaken and stirred, but the titular super-spy is scheduled to get back in the swing of things soon. 
Variety reports that James Bond actor Daniel Craig is expected to return to the set of Bond 25 "within the week" following an injury he sustained while filming a stunt. 
The British trade The Sun broke the news earlier this week that Craig hurt his ankle during production in Jamaica last week. He is said to have slipped and fallen while sprinting. Production on Bond 25 came to a stop after Craig's accident, though it's now reported that the actor can resume shooting on the action-spy film so long as he is careful not to hurt himself again or irritate his already injured ankle. The Sun cited an anonymous source who indicated that, to everyone's relief, Craig's injury didn't put him out of commission for weeks on end.
"Things were deemed to be a disaster at first. But the injury is not as severe as believed, and he will be able to film while not over-exerting his ankle. He will be back on set within the week," the source stated. 
It's unfortunate that Bond 25 has had to overcome so many challenges. It already experienced a shuffling of its creative team when original director Danny Boyle exited and Cary Joji Fukunaga stepped up, and has had a rotating roster of screenwriters join the project to shine up the script and make the story as fantastic as possible. The double release date delay – first from November 8, 2019 to February 14, 2020 and then again to April 8, 2020 — didn't help either, and this production halt only added insult to injury (no pun intended).
However, it's good news that this situation wound up not being as devastating as it could have been. Craig isn't injured to the point of needing surgery, and Bond 25 won't face any serious consequences as a result of Craig's slip-and-fall moment that shut down filming. The temporary halt in production will soon be over and shouldn't push back the film's release date. Hopefully, this is the last hiccup on the road to the big screen. 
Bond 25 stars a mix of franchise favorites and fresh faces. Look forward to seeing Ana de Armas, David Dencik, Ralph Fiennes, Naomie Harris, Lashana Lynch, Rami Malek, Rory Kinnear, Léa Seydoux, Ben Whishaw, Jeffrey Wright, Dali Benssalah, and Billy Magnussen in Bond 25, out in U.K. theaters on April 3, 2020 and U.S. cinemas on April 8, 2020.