The Greatest Wendy Moment, According To Ozark Fans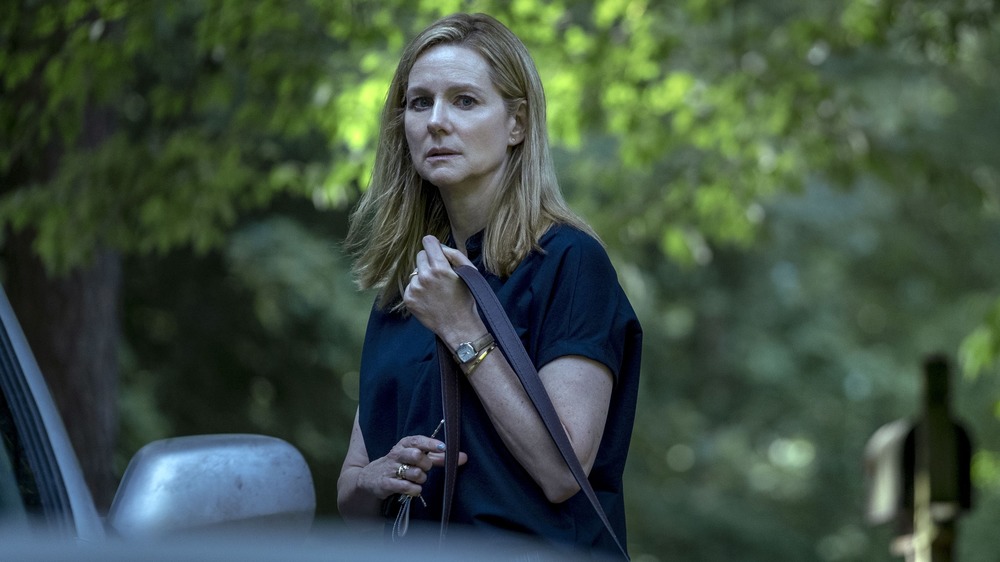 Netflix
For anyone who has binged all three seasons of Netflix's grueling crime drama Ozark, indulging the series' emotionally-wrenching narrative can often fee like an act of attrition. And perhaps as much as any drama since AMC's soul-devouring Breaking Bad, Ozark seems a series which not only insists on putting its viewers through the wringer, but sort of relishes the challenge of upping the ante from one episode to the next. 
The Ozark creative team's proclivity for dramatic daggers was never more on display than it was in the series' devastating third season, with Marty (Jason Bateman), Wendy (Laura Linney), Ruth (Julia Garner), and everyone in their orbit being tested and tormented in ways even die-hard fans couldn't have predicted. Across the board, the series' esteemed cast more than delivered the dramatic goods in a season packed with more ups and downs than your average roller coaster.
That's particularly true of Laura Linney's Wendy Byrde, who opened the season on the highest of highs, having seemingly seized control of the Byrde's criminal endeavors by partnering closely with Helen Pierce (Janet McTeer) and her Cartel boss Omar Navarro (Felix Solis). Of course, the arrival of her wayward, mentally unstable brother Ben (Tom Pelphrey) complicated those relationships in increasingly dangerous ways. And by season's end, Wendy was forced to make an impossible decision to part ways with her brother in shocking fashion.
The aftermath of that decision led to a legit gut-punch of a breakdown for Wendy, and found Linney bringing the full range of the moment's raw emotion to the surface. Needless to say, the scene resonated with visceral feeling, and some Ozark fans believe it to be Wendy's most memorable moment to date. 
Wendy's greats Ozark moment was a monumental low point for the character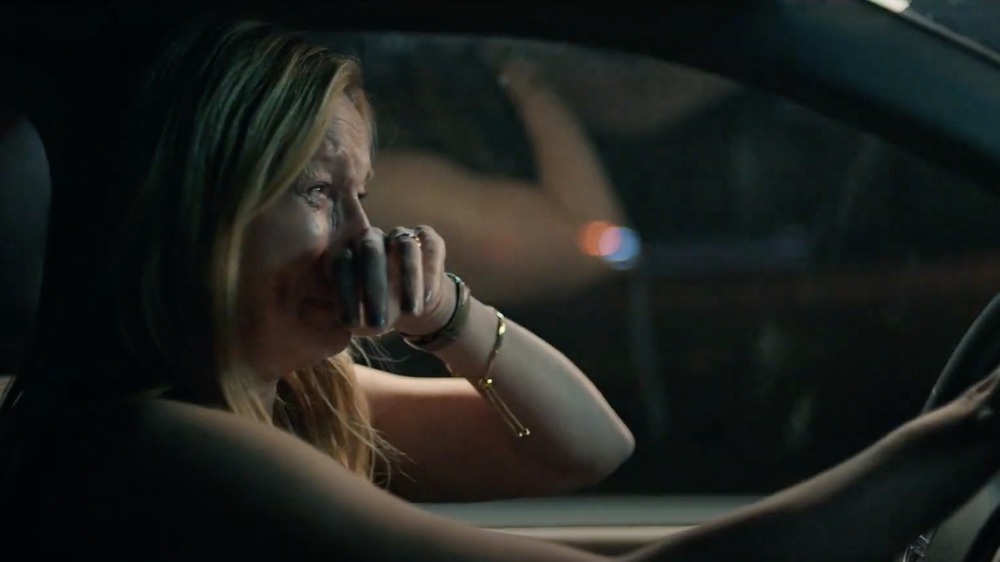 Netflix
So potent is the scene, and so powerful is Linney's work in that post-Ben breakdown, it's prominently noted on Redditor user CurrentRoster1's list of Ozark's finest acting moments to date, which pulls performances from all three seasons of the series. And while that Redditor claims the scenes are listed in no particular order, it's still pretty telling that Wendy's season 3 breakdown is very high on the list.
If you've yet to experience the moment, you should probably stop reading, as season 3 spoilers lay ahead. 
Those who have witnessed the typically thick-skinned Wendy burst into uncontrollable sobbing, after an unfathomable betrayal, know full well the scene goes beyond Linney just turning on the waterworks. In fact, the moment is an outpouring of emotion, decades in the making: Wendy had been tasked with watching out for her troubled kid brother most of her life, and the scene is made all the more impactful as she turns to Marty (whom she'd been venomously at odds with all season) for comfort.
While the comments section is largely dedicated to praising Julia Garner and her show-stopping portrayal of Ruth Langmore, Linney got some serious love from user claudiagc, who gushed about the moment, posting, "The one with Wendy sobbing because she left Ben at the diner, that whole episode was so intense. Ben was so amazing, Wendy was brilliant."
For their part, CurrentRoster1 went so far as to note the scene (one of many listed with Wendy involved) as one which undoubtedly helped Linney earn one of her two Emmy Nominations for Ozark. And as it stands, the fateful decision which inspired the scene is certain to have serious ramifications in the series' upcoming fourth season ... particularly if that pesky Ben theory turns out to be true.